HKEX Reports Six-Monthly Revenue Rose 18%
08.16.2023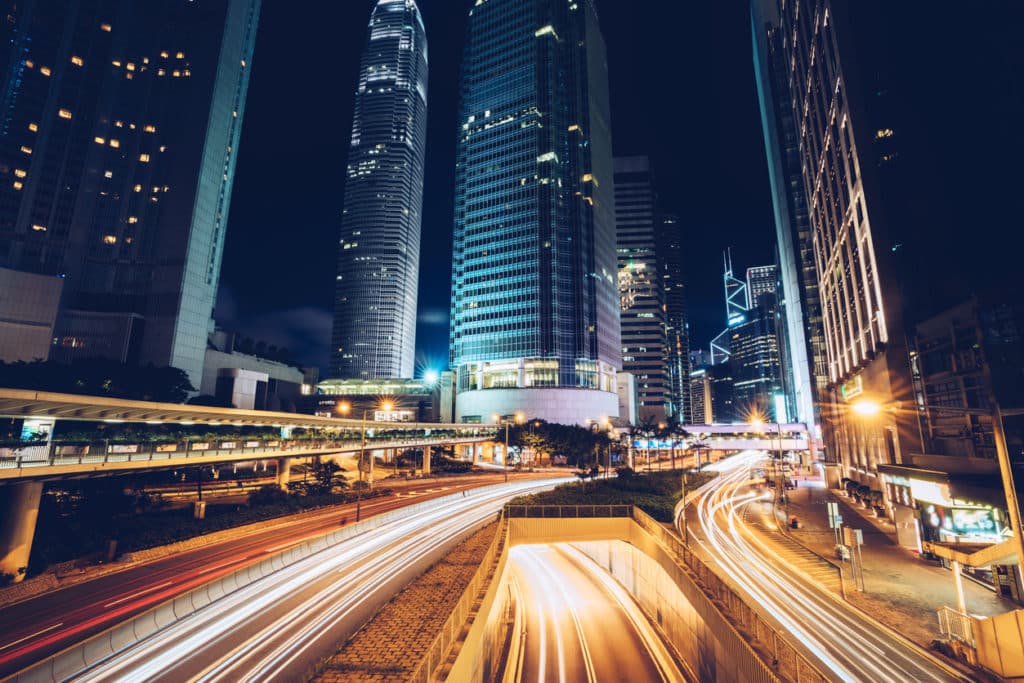 Nicolas Aguzin, Chief Executive Officer said: "A good half year for HKEX, despite continued global macro uncertainty and market fragility. Six-monthly Group revenue and other income was up 18 per cent, core business revenue was up 5 per cent and profit attributable to shareholders was up 31 per cent against the comparable period last year. This strong half-yearly and quarterly financial performance was matched by further significant strategic progress in Q2, including the launch of Swap Connect, the launch of our new Dual Counter Model and the opening of HKEX's first North American office.
The Group also continued to benefit from the positive impact of its diversification strategy, with robust growth in derivatives volumes, a strong performance from Stock Connect and good returns from a burgeoning ETF market. Looking forward, whilst the macro landscape will continue to shape market sentiment, we are pleased to see encouraging signs of a revival in our IPO market, matched by a very healthy pipeline. We are also excited about the increasingly broad portfolio of markets, products and opportunities that we now offer our clients around the world and the positive progress we are making to deliver on our strategy."
Comparison of 1H 2023 with 1H 2022 Results
Financial Highlights
▪ Second best ever half-yearly revenue and other income and profit in 1H 2023, after exceptional 1H 2021
▪ 1H 2023 revenue and other income of $10,575 million, 18 per cent higher than 1H 2022
– Core business revenue up 5 per cent against 1H 2022, due to higher net investment income from Margin Funds and Clearing House Funds; and record half-yearly derivatives contract ADV in 1H 2023. Increase partly offset by lower trading and clearing fees from lower Headline ADT and lower listing fees
– Net investment income from Corporate Funds of $817 million (1H 2022: loss of $378 million), driven by net fair value gains on the External Portfolio of $215 million (1H 2022: losses of $511 million) and higher investment income from internally-managed Corporate Funds
▪ Operating expenses up 7 per cent against 1H 2022, attributable to higher staff costs and professional fees
▪ EBITDA margin1 of 75 per cent, 3 percentage points higher than 1H 2022
▪ Profit attributable to shareholders of $6,312 million, 31 per cent higher than 1H 2022
CHAIRMAN'S STATEMENT
The first six months of 2023 have been characterised by fragile sentiment across global markets. This reflected a range of drivers, including broadly improving global business confidence, varied economic data, stress in the US and European banking sector, ongoing global macroeconomic challenges, inflationary pressures and continued geopolitical tensions.
Notwithstanding this fragility, HKEX had a good first half, demonstrating its continued resilience and relevance. Notably, the Group made significant progress on a number of major strategic initiatives, whilst also remaining fully focused on delivering its vision to build the Marketplace of the Future.
In the first half of 2023, Hong Kong Cash Market trading volume and IPO activity continued to be impacted by global market fragility. Average daily turnover in the Hong Kong's securities market ($115.5 billion) decreased by 16 per cent year-on-year, while the ETF market continued to perform well, with average daily turnover ($11.7 billion) up 21 per cent. The global IPO market was weak, though Hong Kong performed relatively well, with 33 issuers raising $17.9 billion during the first half; and the HKEX IPO pipeline remains strong with 104 active applications as at 30 June 2023. Hong Kong's Derivatives Market had another good six months, with the average daily volume of futures and options contracts traded up 5 per cent year-on-year.
Stock Connect continued to demonstrate its strength, with Southbound and Northbound trading up compared with the comparable 2022 period, and the addition of ETFs in Stock Connect adding further momentum to this resilient programme. Trading under Northbound Bond Connect recorded steady growth in the first six months of 2023, with average daily turnover (RMB38.9 billion) up 25 per cent year-on-year.
The chargeable average daily volume of metals contracts traded on the LME was broadly in line with the same period last year, reflecting mixed sentiment across global metal markets. Trading in LME Nickel contracts during Asian market hours resumed on 27 March 2023, supporting the rebuild of liquidity in the nickel market.
For the six months ended 30 June 2023, the Group recorded total revenue and other income of $10,575 million and profit attributable to shareholders of $6,312 million, up 18 per cent and 31 per cent respectively from prior year. The Board declared an interim dividend of $4.50 per share, payable in cash.
A number of important milestones were achieved in the first half of 2023, as the Group continued to broaden and deepen its regional and global connectivity, further supporting the mutual development of Hong Kong and Mainland China's capital markets and consolidating Hong Kong's role as an international financial centre.
The inclusion of international companies in Southbound Stock Connect and expansion of eligible stocks in Northbound Stock Connect in March 2023 opened up greater investment choices for investors, bringing more liquidity and vibrancy to our markets, while enhancing HKEX's competitiveness in attracting more international companies to list in Hong Kong. Swap Connect was successfully rolled out on 15 May 2023 as the world's first derivatives mutual market access programme. The launch of the HKD-RMB Dual Counter Model and the Dual Counter Market Making Programme in HKEX's securities market on 19 June 2023 marked another important step forward in building a liquid and accessible RMB ecosystem and enriching Hong Kong's RMB product suite, further supporting the ongoing internationalisation of RMB.
To support the long-term sustainable growth of Hong Kong as Asia's preferred international capital market, we continued to enhance our product portfolio in the first half of 2023. This included the introduction of a new Bitcoin futures ETF, two ESG ETFs, the relaunch of MSCI India (USD) Index Futures and the further expansion of our range of single stock options, providing investors with even greater choice and more tools for trading and risk management. The launch of an enhancement to the Stock Connect trading calendar in April 2023, adding about 10 trading days to the Northbound and Southbound Connect each year, also provided more trading opportunities for investors.
In March 2023, we enhanced the Listing Rules with a new route-to-market for Specialist Technology Companies. This seeks to support the fundraising needs of the next generation of companies, further elevating Hong Kong's position as the listing venue of choice for innovative companies from around the world. Looking forward, we expect to launch FINI (Fast Interface for New Issuance) in October 2023, which will digitalise, streamline and modernise Hong Kong's IPO settlement process, enhancing market efficiency and supporting the long-term development of Hong Kong as a capital raising centre.
To reinforce our role promoting sustainability across our business, operations and markets, the Exchange issued a consultation paper in April 2023 seeking market feedback on proposals to enhance climate-related disclosures to align with sustainability disclosure standards issued by the International Sustainability Standards Board (ISSB) in June 2023. The Exchange also announced, in June 2023, Listing Rules amendments to expand the paperless listing regime in support of our commitment to sustainability, further improving our operational efficiency without compromising investor protection.
The LME and LME Clear announced in March 2023 a two-year programme of change to strengthen and enhance their markets, putting forward an action plan to address the Oliver Wyman Independent Review recommendations published in January 2023. The LME and LME Clear will continue to work closely with market participants to further progress market structure modernisation, aiming to ensure the long-term health and efficiency of the LME markets and support the trading community in building deep, resilient liquidity for the benefit of all market users.
Details of our progress across these and various other initiatives are set out in the Business Review section of this announcement.
The trial of the two judicial review claims filed in the English High Court against the LME and LME Clear in connection with cancellation of trades in nickel contracts on 8 March 2022 took place from 20 to 22 June 2023. Judgment was not delivered at the end of the June trial but was reserved by the Court, to be issued at a later date. No indication has been given by the Court as to the timing of when it expects to issue the judgment. Details are set out in paragraph (d) of the "Financial Review – Contingent Liabilities" section of this announcement.
As a purpose-driven organisation, HKEX is fully committed to promoting the long-term prosperity and sustainability of our community and strengthening connectivity between business and society. Through our charitable arm, HKEX Foundation, we continue to play an active role in driving meaningful and positive change within our community. HKEX Foundation donated $77 million in the first half of 2023, supporting a wide range of projects which focused on financial literacy, diversity and inclusion, poverty relief and environmental sustainability. In 2023 we were also pleased to make inaugural awards as part of our new HKEX Research Funding Scheme, partnering with Hong Kong universities on a range of specific projects which will enhance the lives of those within our community.
Looking forward, ongoing macroeconomic and geopolitical uncertainties and global megatrends, such as AI and climate change, will continue to shape the broader market and business environment. As Asia's premier international exchange group, we are confident that our resilience and our clear strategic focus make us very well placed to address both the challenges and capture the significant opportunities ahead. We look forward to continuing to work closely with our clients, partners, regulators and other stakeholders to drive connectivity, innovation and sustainability across our markets and business, reinforcing our leadership role at the heart of the global financial community.
I would like to express my sincere thanks to all my HKEX colleagues for their continued hard work and dedication, and also to our shareholders and other valued stakeholders for their continued trust and support. We remain fully committed to the future development of our business and to global markets, as we execute on our strategy and strive to deliver growth and success.
Laura M CHA
Chairman
The full results can be read here
Source: HKEX