HKEX Revenue Falls 18%
08.17.2022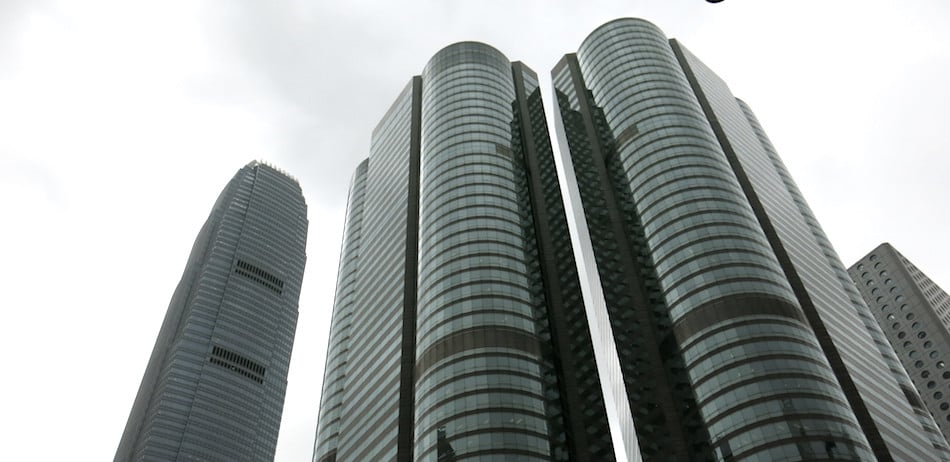 Nicolas Aguzin, Chief Executive Officer of HKEX, said: "Our results for the first half of 2022 reflect the resiliency and robustness of our business, set against a fragile global macro economic backdrop, ongoing geopolitical tensions, market volatility and the continued impact of the pandemic. Though our numbers were down on the record comparable results last year, reflecting this weak overall market sentiment, we have remained resolutely focused on building our business for the long-term, investing in new initiatives such as a new SPAC regime, ETF Connect and Swap Connect and market enhancements such as Derivatives Holiday Trading and a new VaR Platform. We have also continued to invest in talent, technology and our customer engagement, all central to our vision to create a Marketplace of the Future. We have a strong business, an exceptional team and a clear long-term strategy. We are confident we remain well-placed to capture opportunities ahead."
HKEX today reported 1H 2022 results, reflecting the business' #resiliency against a backdrop of global headwinds. Check out our #results announcement here: https://t.co/xW7xDOAqVH pic.twitter.com/RdCTR7ucKi

— HKEX 香港交易所 (@HKEXGroup) August 17, 2022
Financial Highlights
1H 2022 revenue and other income of $8,937 million was 18 per cent lower than record 1H 2021
– Core business revenue was down 11 per cent against 1H 2021, reflecting lower trading and clearing fees driven by lower Headline ADT, and lower depository fees from e-IPO applications
– Net investment loss of Corporate Funds was $378 million (1H 2021: income of $428 million), due to net fair value losses on the externally-managed investment funds (External Portfolio) of $511 million (1H 2021: gains of $321 million), reflecting broader performance of global equity and fixed income markets
Operating expenses were 11 per cent higher than 1H 2021, attributable to higher staff costs and professional fees, demonstrating our continued investment in talent, infrastructure and strategic initiatives
EBITDA margin1 was 72 per cent, 7 per cent lower than record 1H 2021
Profit attributable to shareholders was $4,836 million, 27 per cent lower than record 1H 2021
CHAIRMAN'S STATEMENT
In the first half of 2022, global financial markets were characterised by high levels of volatility and weak market sentiment, reflecting economic fragility, geopolitical tensions, including the war in Ukraine, inflationary pressures and the continuing impact of the pandemic. While HKEX was not immune to the impact of these, our organisation and our markets continued to demonstrate their robustness and resilience. Our purpose-driven business is fully focused on delivering our vision to build the Marketplace of the Future.
Amid the uncertain and volatile market conditions, the average daily turnover in Hong Kong's securities market ($138.3 billion) decreased by 27 per cent from the half-yearly record high in the first half of 2021, while the average daily turnover of ETFs ($9.7 billion) and the average daily volume of futures and options traded on the derivatives market (1,308,817 contracts) increased by 59 per cent and 8 per cent respectively. Despite a slowdown in IPO activity globally during the first six months of 2022, in Hong Kong our IPO pipeline remained strong. Stock Connect trading remained resilient during the first half of the year, while Northbound Bond Connect trading continued its strong track record of growth, with average daily turnover reaching RMB31.2 billion, up 17 per cent year-on-year.
The chargeable average daily volume of metals contracts traded on the LME was broadly in line with the same period last year. Following the unprecedented events in the nickel market in March 2022, the LME has been working closely with regulators and other stakeholders to put in place additional measures to promote market stability and enhance the efficiency and resilience of the market. Following the implementation of interim measures, such as the introduction of daily price limits, and following market consultation, the LME has announced introduction of new weekly OTC position reporting requirements and extended accountability levels to include OTC positions. An independent review of the nickel market events in March, undertaken by Oliver Wyman, is also under way.
For the six months ended 30 June 2022, the Group recorded total revenue and other income of $8,937 million and profit attributable to shareholders of $4,836 million, down 18 per cent and 27 per cent respectively from the record levels in prior year. The Board declared an interim dividend of $3.45 per share, payable in cash.
On the product front, we have continued to enhance our mutual market connectivity and expand the breadth and diversity of our product ecosystem to reinforce Hong Kong's role as a premier global financial centre, connecting China and the world. The inclusion of eligible ETFs in Stock Connect since 4 July 2022 marked another milestone in our landmark mutual market access programmes, further deepening connectivity between Hong Kong and Mainland China's capital markets and supporting the continued development of the region's ETF ecosystem. With the rollout of the first blockchain ETF, first metaverse-themed ETF, first carbon futures ETF and first pure-play Hong Kong equity ESG ETF during the period, our ETF offering has strengthened and diversified, supporting Hong Kong's position as Asia's preferred ETF marketplace. Through our clearing subsidiary, OTC Clear, we were pleased to announce our partnership with China Foreign Exchange Trade System (CFETS) and Shanghai Clearing House to develop Swap Connect, a new mutual market access programme between Hong Kong and Mainland China's interbank interest rate swap markets.
To ensure that our market stays internationally competitive and attractive, we introduced a new SPAC route to market and enhanced HKEX's listing regime for overseas issuers on 1 January 2022. We are currently conducting a study on revising the listing requirements to meet the fundraising needs of specialist technology companies and will put forward proposals for market consultation as appropriate.
To reinforce HKEX's position as the region's pre-eminent international risk management and trading centre, we were pleased to launch holiday trading for non-Hong Kong dollar denominated futures and options in May 2022. We rolled out our new VaR Platform, with enhanced margining model, in June 2022 to strengthen the resilience of our securities clearing house and promote enhanced transparency and cost efficiency for HKEX market participants. We also launched a new digital investor relations platform, IR Connect, in July 2022, aiming to enhance and expand listed issuers' outreach to investors and the analyst community.
As a purpose-led organisation committed to the long-term prosperity of our whole community, we continue our commitment to our own sustainability journey and to furthering the net-zero transition in the region and beyond. In March 2022, HKEX partnered with the China Emissions Exchange to explore cooperation in tackling climate change and promoting green transformation and sustainable 6 growth of the Greater Bay Area through carbon finance. In July 2022, we established the Hong Kong International Carbon Market Council to gather insights on the development of a Hong Kong-based international carbon market, with best-in-class market infrastructure, products and services. At the LME, in May 2022 we added a range of new certifications and standards to our digital credentials register, LME passport, enabling more producers to report on a wide range of sustainability metrics. On the responsible sourcing front, the first reporting deadline for LME-listed brands to comply with the LME requirements, underpinned by the OECD Guidance requirements, was on 30 June 2022. This marked an important step forward in promoting responsible supply chains and underscoring the LME's central role in the global metals industry.
Within our organisation, we initiated a holistic in-depth review of the operating model of our Hong Kong business and operations in January 2022 ensuring that from a people, organisational and risk perspective that we have the optimum structure and foundations in place to deliver on our vision and our strategy. Throughout the period we also continued to expand our technological capabilities to maximise efficiencies and performance and drive client-centricity across our business and initiatives, both in support of our focus to move from an infrastructure-led to a more client-led organisation.
Details of our progress across various initiatives are set out in the Business Review section of this announcement.
Through the work of HKEX Foundation, we continued to deepen our engagement and connectivity with our communities during the period. We launched a new funding scheme supporting innovative research projects in partnership with a number of Hong Kong's universities to help provide valuable insight into financial markets, ESG and our shared sustainable future. We also announced the scale up of the funding of our flagship Charity Partnership Programme to $50 million in May 2022 to support those in need and to bring more meaningful and positive impact to our communities.
As we look forward, we are confident with our resilient business and our resolute focus on our strategic pillars – Connecting China and the World, Connecting Capital with Opportunities, and Connecting Today with Tomorrow – that we remain well placed to capitalise on the opportunities ahead and support the long-term sustainable development of our business, markets and communities. We look forward to working closely with our clients, partners, regulators and other stakeholders to further enhance the attractiveness and vibrancy of our markets and strengthen our leadership role in shaping the future of the region's global capital markets.
Finally, I would like to thank our shareholders and other valued stakeholders for their unwavering support and confidence, and our staff for their outstanding dedication and hard work, which together provide us with an excellent foundation for success in the next stage of our strategic journey.
Laura M CHA
Chairman
The full results can be read here
Source: HKEX