ICE Expands ESG Reference Data Service
05.13.2021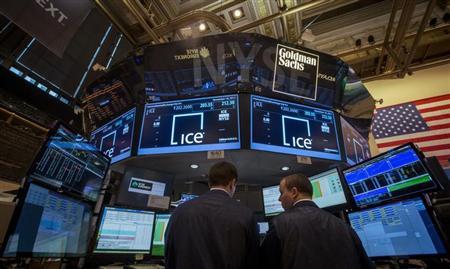 Coverage now includes key U.S. indices and benchmarks
Data shows 48% of U.S. large-cap companies disclose carbon emissions
62% of companies in the ICE U.S. 1000 Index have at least 25% female board representation
Intercontinental Exchange, a leading global provider of data, technology and market infrastructure, announced that it has expanded its environmental, social and governance (ESG) reference data platform to include high-quality, granular data that enables actionable comparisons across companies and sectors. The company also shared a selection of findings from across each of the three categories.
ICE's ESG reference data service now includes coverage of companies in key indices, including the ICE® U.S. 1000 Index, which measures the performance of the top 1,000 U.S. listed companies, representing some of the most well-known and largest capitalized companies in the world. ICE's research team continues to update, enhance and expand this service and plans to launch coverage for additional companies and geographies later this year.
🌍 48% of U.S. large-cap companies disclose carbon emissions.

♀️ 62% of companies in the ICE U.S. 1000 Index have at least 25% female board representation.

See more key findings from our ESG reference data here: https://t.co/LSa9sWbY5z

— ICE (@ICE_Markets) May 12, 2021
ICE's ESG reference data provides detailed attributes and information that can help investors and other participants to better understand the ESG risks and opportunities across a broad mix of global corporations. Below are some of the selected findings from ICE's team of analysts:
ICE data shows that 48% of U.S. large-cap companies report their carbon emissions. In addition, 25% of companies in the ICE U.S. 1000 Index have said tackling climate change, outlined by the United Nations Sustainable Development Goal #13, is one of their company's objectives.
ICE data also shows that 48% of U.S. large-cap companies have reported their scope 1 greenhouse gas emissions, a category defined as direct emissions from owned or controlled sources. Among these firms, utility and energy companies lead the way in disclosure, at 87% and 95%, respectively.
The data includes reporting that 76% of companies that are part of the ICE U.S. 1000 Index provide wellness programs to their employees, while 58% of the companies offer stock purchase plans to employees.
The percentage of ICE U.S. 1000 Index companies that have boards of directors comprising at least 25% female membership is 62%, with the average percentage of female membership at 27%. Additionally, the average age of board members for ICE U.S. 1000 Index companies is 62, and their average tenure on the board is eight years.
"Investors and market participants are continuing to see ESG data as a critical tool to better understand risks and opportunities in their investment analysis," said Savita Subramanian, Head of ESG Research and U.S. Equity & Quantitative Strategy at BofA Global Research. "Over the next 12 to 18 months, we expect that more companies will begin disclosing greenhouse gas emissions data, diversity data and other attributes in response to growing investor demand for more transparency. This will ultimately help market participants make better decisions about where to allocate their capital."
BofA Global Research is using ICE's company-specific data for ESG-related attributes in building out its proprietary ESGMeterTM, which provides a score of a company's likelihood of experiencing stronger financial stability over the next three years, based on quantitative and fundamental inputs. For each company in BofA Global Research's coverage universe, more than 140 ESG-related attributes are considered. ICE's ESG reference data service provides extensive and timely coverage across multiple sources and publicly available documents, such as company-reported documents, regulatory filings, proxy statements, and corporate actions, to help ensure the data is updated as issuers release new information.
"As ESG continues to gain momentum among investors and other market participants, it's critical that they have access to accurate and timely data," said Lynn Martin, President of Fixed Income and Data Services at ICE. "ICE uses its expertise and technology to provide granular, actionable and unbiased signals and insights that can help our customers make informed decisions about how they allocate their capital and manage emerging risks."
Source: ICE