ICE Futures Abu Dhabi Marks First Anniversary
03.30.2022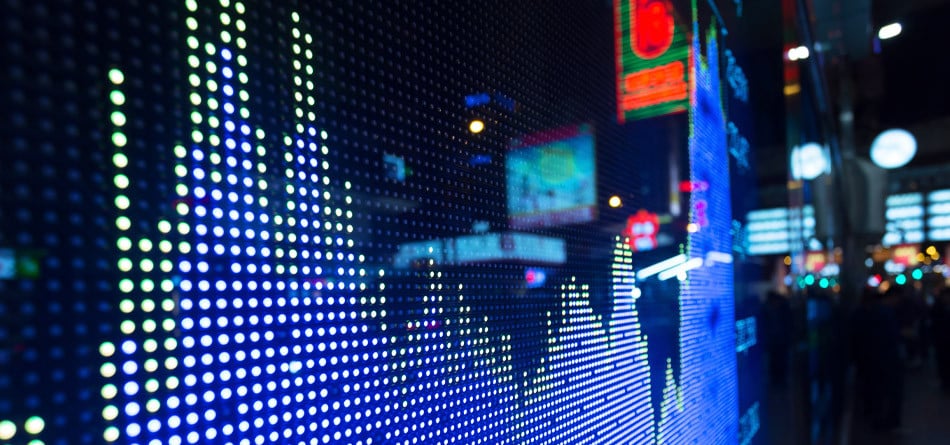 Intercontinental Exchange, Inc., a leading global provider of data, technology, and market infrastructure, and the Abu Dhabi National Oil Company (ADNOC), marked the first anniversary since the launch of ICE Futures Abu Dhabi (IFAD) and ICE Murban Crude Oil futures.
On March 29, 2021, ICE Murban Crude Oil futures began trading on the new IFAD exchange, located in Abu Dhabi Global Market. Nine of the world's largest energy traders joined ICE and ADNOC as founding partners.
Since IFAD launched a year ago, c.1.5 million Murban futures have traded. The number of participants have grown from 27 to 97. In its first year, over 80 million barrels of Murban crude have gone to delivery.

— ICE (@ICE_Markets) March 29, 2022
The launch was combined with two fundamental reforms by ADNOC to physical Murban pricing and physical trading. In June 2021, ADNOC moved its official selling price (OSP) for Murban sales to be based off the ICE Murban Crude Oil future, with the OSPs for Das, Upper Zakum, and Umm Lulu grades set as a differential to ICE Murban futures. In addition, ADNOC removed destination and resale restrictions on all its crude, allowing it to be freely traded and delivered in the global market.
"The vision and strategy of ADNOC in removing destination and resale restrictions and moving the OSP to forward pricing based on ICE Murban futures has without question served to increase trading in Murban and opened it up to a far wider and more global audience," said Jamal Oulhadj, President of ICE Futures Abu Dhabi. "Our customers come to IFAD to hedge Murban and gain exposure to one of the top crudes for the Asia market."
"As we celebrate the anniversary of the start of trading of the Murban futures contract on ICE Futures Abu Dhabi, we pay tribute to Abu Dhabi's visionary leadership whose bold decisions to move to forward pricing, to use a market-driven pricing mechanism and to remove destination restrictions on Murban, have transformed how Murban is bought and sold around the world," said His Excellency Dr. Sultan Ahmed Al Jaber, Minister of Industry and Advanced Technology and ADNOC Managing Director and Group CEO. "The foresight and wisdom of our leadership has enabled ADNOC to bring our flagship crude to international markets as a futures contract, establishing Abu Dhabi and the UAE as important players in global energy trading and liberalizing access to one of the world's least-carbon intensive crude grades. We are proud to see Murban successfully trading alongside the global crude oil benchmarks, with around 1.5 billion barrels traded to date."
"In just a year, the trading of Murban crude oil futures contracts on ADGM's IFAD has catapulted the UAE onto the global stage," said His Excellency Ahmed Jasim Al Zaabi, Chairman of Abu Dhabi Global Market. "To support the growing appeal of Murban to the global market, the flagship IFAD exchange has been reinforced by ADGM's holistic market infrastructure platform that supports financial intermediation, facilitates global connectivity and enables investors to flourish and manage their varying needs. The success of IFAD marks a significant milestone for Abu Dhabi, acting as a strong platform for us to continue innovating and positioning the Emirate as a leading energy trading hub".
Since launch, around 1.5 million contracts have traded on IFAD. On IFAD's first day of trading 27 firms traded. Today, this has grown to 97 firms from across the United States, Europe, the Middle East and Asia, including commercial customers and financial participants. In its first year, Murban futures have had 11 expiries with a total of over 80 million barrels going to delivery.
Murban currently accounts for around 50% of the UAE's total production capacity, with ADNOC outlining plans to increase the production of Murban to more than 2.5 million barrels per day by 2030, in line with ADNOC's goal of growing its production capacity to 5 million barrels of crude per day.
Contracts traded on IFAD are cleared at ICE Clear Europe alongside ICE's global energy futures platform covering oil, natural gas and the environmental complex, allowing customers to benefit from critical margin offsets to enhance capital efficiency.
Source: ICE