ICE Reports Record Futures and Options Open Interest
05.26.2021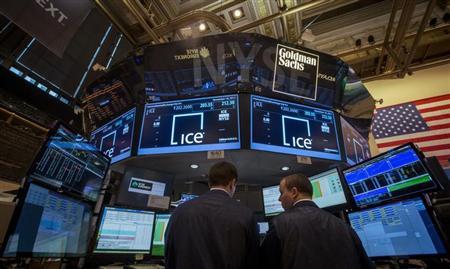 Intercontinental Exchange, a leading global provider of data, technology, and market infrastructure, announced record open interest of approximately 84.5 million contracts on May 21, 2021, surpassing the previous record set on March 12, 2020.
Record open interest on ICE of 84.5 million contracts – previous record set in March 2020.

"ICE's network connects customers to some of the deepest and most liquid markets available to hedge their risk" said ICE's Ben Jackson.

Read more >>> https://t.co/pY2aTchLD3

— ICE (@ICE_Markets) May 25, 2021
This record depth of liquidity across ICE's markets is being driven by a broad range of products including:
Open interest across ICE's global environmental complex is up 13% year-over-year ("y/y") across futures and options, reflecting the importance of ICE's leading environmental markets to price climate risk;
Interest Rate futures and options open interest is up 32% y/y. Open interest in Sterling and SONIA futures and options is up 56% y/y and more than 200% y/y, respectively; Euribor open interest is up 5% y/y; and open interest in ICE Gilt futures and options, the highly liquid market benchmark for UK Government Bonds, is up 47% y/y; and
Open interest in futures and options on FTSE Equity Indices is up 8% y/y.
"ICE's global network connects our customers to some of the deepest and most liquid markets available across an incredible range of asset classes," said Ben Jackson, President of Intercontinental Exchange. "Our solutions and technology provide our customers with the tools they need to effectively manage their risk whether they are seeking to hedge against interest rate moves, climate risk, equity indices, or changing commodity prices".
ICE started by digitizing the energy markets to provide greater price transparency. Today, our global exchanges and clearing services connect participants across major asset classes. Built on a foundation of expertise, extensive and varied data sets and execution technology, our global network spans the financial system. We help market participants invest, hedge and raise capital with comprehensive market and reference data tools, supported by ICE's trusted clearing risk frameworks.
Source: ICE