Is Low Code the Next Front-Office Revolution?
02.02.2021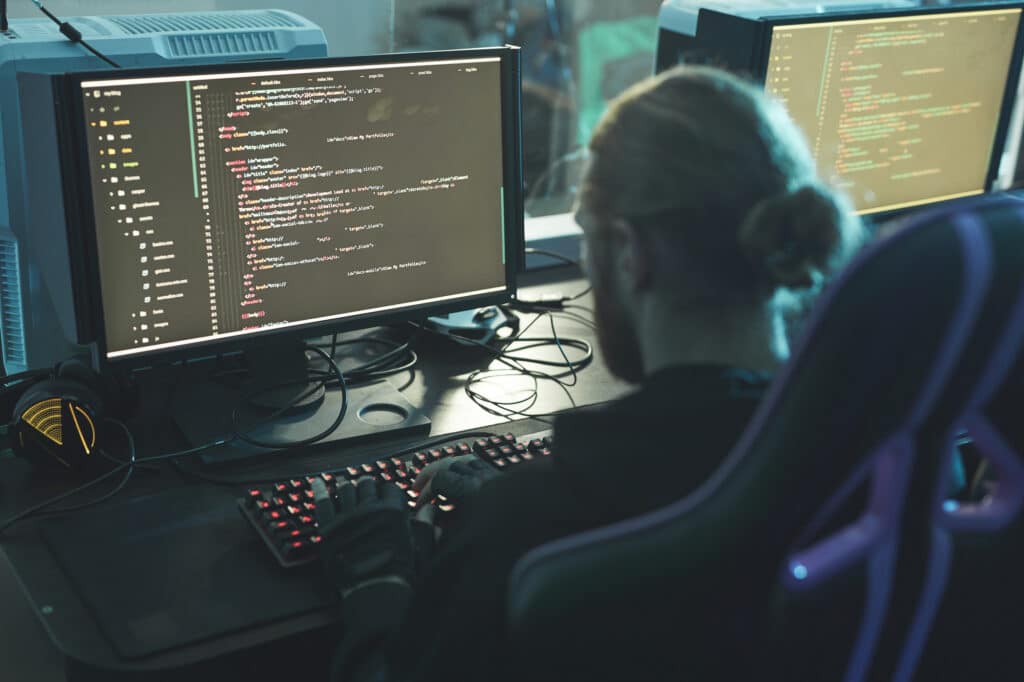 In the sell side's eternal quest to add efficiency and gain a competitive edge, there's a new concept gaining traction: empowering the trading technologists, quants and even tech-savvy traders with new tools that massively simplify and accelerate the software development process.
The low code 'movement' has been gaining traction for a number of years now as a way to bridge the gap between user demand for rapid technological change and the supply of overworked technology departments.
In capital markets, low code has been the domain of middle and back office staff to automate workflows and eradicate spreadsheets, but that is changing. Velox Financial Technology has recently launched its own interpretation of low code that's heavily modified to work with the type of mission critical, real-time systems found on the trading desk.
"At Velox, low code is synonymous with developer efficiency," said Jon Butler, Velox CEO and a former Goldman Sachs managing director.  "The Velox mission is to equip the trading desk with the most modern technology, which is heavily dependent on getting as much developer output as possible."
Butler added: "Cost of development and agility is one of the biggest issues faced by trading desks. In addition, traders today are more technically savvy than they used to be and want to build their own features — low code solutions simplify coding, which means more people can contribute."
The global low-code development platform market, across industries, is projected to grow from $13.2 billion in 2020 to $45.5 billion by 2025, an annual growth rate of 28.1%, according to a MarketsandMarkets report. Microsoft, Oracle and Salesforce are among large, name-brand technology companies with low code offerings.
Banking, financial services and insurance is the fastest-growing area for low code applications. "The BFSI industry frequently keeps introducing new and improved financial products and services to enhance its business operations, which makes it attractive for the low-code development platform providers to offer advanced solutions to the industry," the report stated.
Along with Velox, Genesis, InvestCloud, and Unqork are among startup and emerging technology companies working to democratize software development in financial services. Unqork, which describes itself as a completely visual, no code application platform, is seen as especially promising; the form raised $207 in Series C funding in October 2020, which increased its valuation to a reported $2 billion.
As an efficiency tool on the trading desk, low code has a lot of room to run. In banking and securities, IT budgets were 7.88% of revenue on average in 2018, the highest of 11 industries surveyed by Deloitte and more than double the 3.64% across all industries. Low code can potentially reduce those costs by dispersing some of the lighter-lift responsibilities of the specialized and costly IT department. 
"The power of low code is that it takes away the need for people to know everything about coding to make an application, or to create something they can use for their business," said Gaurav Shekhar, Assistant Professor at the University of Texas at Dallas, and Program Director for the Master's in Business Analytics Program. "You don't have to know coding entirely, but to the extent that you're able to drag and drop and connect objects, and write snippets of code, you can make it work."
"Low code has a lot of potential," said David Easthope, market structure and technology analyst at Greenwich Associates. "There are smart people and interesting companies coming into the space, saying 'We can help you be better'."
Velox's Butler is bullish on low code, but he cautions that many previous technologies designed to make software development cheaper never delivered on their promise. "(Marc) Andreessen said in 2011 that 'software is eating the world', and it has — the world has gorged itself on software and low code is the latest designer diet." Butler went on to say "measuring developers by the number of lines of code they write is a bad idea, but if you can make each line of code more powerful then you're getting somewhere."
"There is some froth" in venture capitalists' recent appetite to fund low- and no-code solutions providers, Butler continued. "However, the cost of software development in capital markets is astronomically high, much higher than it should be, and that is a real problem. If we could create even 50% savings with low code, that would be monumental."