Jefferies and SMBC Strengthen Strategic Alliance
04.28.2023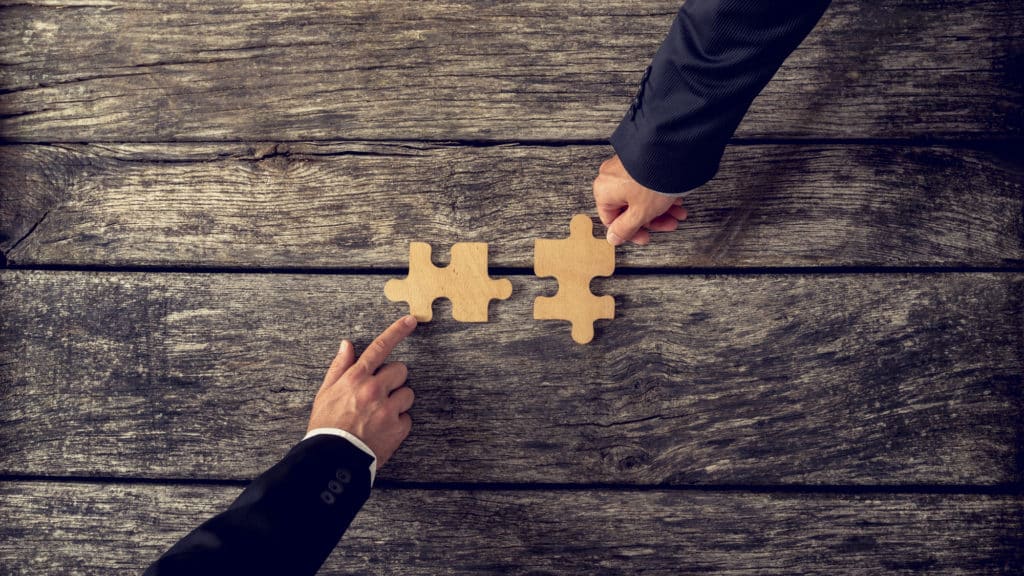 Jefferies and SMBC Group's Strategic Alliance Expands to Additional Businesses, Including a Full Suite of Capabilities for U.S. Investment Grade Companies, to Further Enhance Investment Banking Services to Our Broad Client Base
Jefferies and SMBC Group to Combine U.S. Equities and M&A Efforts under Jefferies
SMBC Intends to Increase Economic Ownership to Up to 15% of Jefferies By Purchasing Shares and Will Designate One Jefferies Director
Jefferies Financial Group and Sumitomo Mitsui Financial Group, Sumitomo Mitsui Banking Corporation, SMBC Nikko Securities, and SMBC Nikko Securities America announced that they have expanded their strategic alliance to collaborate on future corporate and investment banking business opportunities, as well as in equity sales, trading, and research.
Over the past year, the Jefferies and SMBC Group's strategic alliance has advanced the corporate and investment banking businesses of both firms, with a focus on cross-border M&A, healthcare and leveraged finance. This significant expansion of the alliance will broaden the scope of the collaboration in M&A advisory services and increase the collaboration across the firms' equities and debt capital markets businesses. The expanded alliance also includes joint coverage of designated investment grade clients that have banking relationships with SMBC and will now have dedicated Jefferies investment banking coverage. SMBC Group will be responsible for credit products and debt capital markets, while Jefferies will be responsible for M&A and equity capital markets.
Jefferies and SMBC Group are confident that these initiatives will not only grow and strengthen the bond between the firms, but also further enhance each firm's ability to support its clients' needs. Jefferies and SMBC Group have been careful to implement the appropriate collaborative framework and governance oversight to work as one team to best deliver their combined resources to clients. The goal of this important next step in the firms' path together is to further coordinate Jefferies' extensive sector and capital markets knowledge with SMBC Group's deep banking and debt capital markets expertise combined with a strong balance sheet to support and serve clients.
In 2021, SMBC provided $2.25 billion in financing to Jefferies and purchased approximately 4.5% of the issued and outstanding common shares of Jefferies. SMBC now intends, subject to any applicable regulatory approvals and the receipt of approval of Jefferies' shareholders for the authorization of a new class of non-voting common shares, to increase its investment in Jefferies through direct and indirect open-market purchases of Jefferies' common shares that will be exchanged for non-voting preferred shares that will be mandatorily convertible into non-voting common shares. In doing so, SMBC plans to raise its economic ownership to up to 15% on an as converted and fully diluted basis.
SMBC's $2.25 billion financing in 2021 and investments will, at current market prices, result in a financial commitment to Jefferies of approximately $3.4 billion. Jefferies expects to seek approval of the non-voting common shares at a special shareholders' meeting in July 2023. Jefferies' non-voting mandatorily convertible preferred shares and non-voting common shares are entitled to receive the same dividends and distributions as Jefferies' voting common shares.
Upon SMBC 's investment reaching or passing 10% of the economic ownership of Jefferies on an as converted and fully diluted basis, SMBC will be entitled to designate a new member to Jefferies' Board of Directors. This process will be subject to Jefferies' customary onboarding procedures to determine the designee's eligibility and qualifications to serve as a director.
Rich Handler, Jefferies' CEO, and Brian Friedman, its President, stated: "When we originally entered into our alliance with SMBC Group in July 2021, we believed that was the beginning of a significant long-term partnership that we hoped to broaden further across our global platform. We are very excited about this logical and straightforward next step that will allow us to offer more products and services to our existing clients and we will also be able to assist SMBC Group to better serve their client base.
We believe this is best achieved by aligning our broad investment banking, sales, trading and research capabilities with the significant capital base and world-class capabilities of SMBC Group. We are incredibly pleased and grateful that SMBC Group not only sees the same strategic value in growing our partnership, but also has the confidence and faith in Jefferies that will result in SMBC Group becoming Jefferies' largest shareholder."
President and Group CEO of SMFG, Jun Ohta, President and CEO of SMBC, Akihiro Fukutome, and Yuichiro Kondo, CEO of SMBC Nikko commented: "Our strategic alliance is progressing as we planned. Jefferies' breadth of capabilities and client focus match with SMBC Group's long-term vision to best serve our clients. Jefferies has built a leading global investment banking franchise, which SMBC Group enhanced through the first phase of our alliance in 2021.
This next step in our unique collaboration and further alignment of our resources brings together the best of commercial and investment banking to our clients. We also believe it is in our shareholders' best interests to expand our partnership with Jefferies and we look forward to our representative joining Jefferies' Board of Directors. There is much to do together and we are excited about finding further mutually beneficial ways to work in partnership with Jefferies for the long term."
Citi and SMBC Nikko served as financial advisors and Skadden, Arps, Slate, Meagher & Flom LLP served as legal advisor to SMBC Group. Jefferies LLC served as financial advisor and Cravath, Swaine & Moore LLP and Davis Polk & Wardwell LLP served as legal advisors to Jefferies.
Source: Jefferies