Jet Set: Revolutionizing Private Aviation 
10.09.2015
Planning your next destination? Who's going to get you there? Selecting the best private aviation solution for business and family travel can be overwhelming, expensive and time-consuming.
That was before PlaneClear. As a leading private jet company, they have taken the 'what ifs' out of flying private.
Chartering a private jet through a broker often leads to over promises and under delivery. Aircraft capabilities, operator safety standards and broker costs can be misrepresented or omitted, along with in-flight amenities, catering and passenger needs.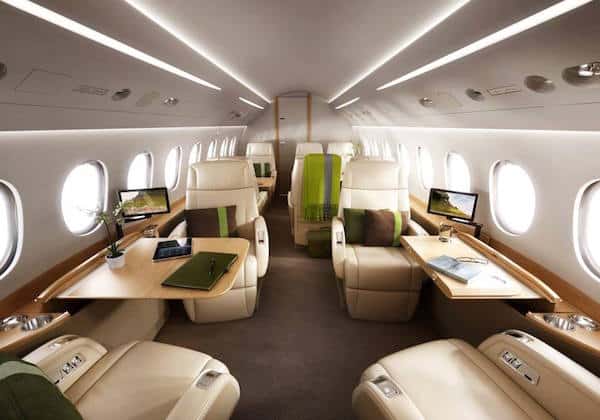 PlaneClear is the industry game changer. Their straightforward, no-nonsense approach to customer satisfaction has them leaps and bounds ahead of the competition while raising the bar in the private aviation charter industry. "We provide impartial, personalized and totally transparent private aviation solutions with integrity and dependability," said James Chitty, President and Founder of PlaneClear. The result is personally tailored, cost-efficient options as unique as the individual who fly private aviation, providing the true ease and comfort they deserve.
PlaneClear brings their A-game to the brokering and operational sides of the business. Their mission: make every aspect of the private aircraft charter process as pleasant and hassle-free as possible.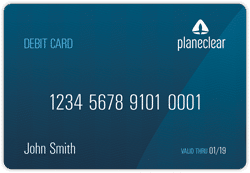 Experience the most innovative program to ever be available for private jet travelers. With the PlaneClear Debit Card, never compromise your freedom to go where you want, when and how you choose. Enjoy the freedom of choosing the program that offers the best available pricing model for each trip. The PlaneClear Debit Card offers the ultimate in peace of mind.
The PlaneClear debit card is the standard in private jet charter, delivering unprecedented transparency and access to the safest aircraft available.
PlaneClear redefines private jet charter, allowing their members unparalleled access to vital information in order to facilitate an accurate and informed decision when booking. As a PlaneClear Debit Card Member, you always know with whom you are flying and the cost of services building a preferred vendor list with defined safety standards.
PlaneClear
Contact 631.484.4698
www.flyplaneclear.com