At Jose Cuervo, 254-Year Old Tradition Reigns
04.27.2012
Ahead of Cinco de Mayo, we had a chat with Chris Miano, Jose Cuervo's ambassador, we learn that there's more to this historic distillery than their ubiquitous bottle of Gold, that the first margarita was made with their tequila…and about the worm in the bottom of those cheap frat-party bottles (just a marketing tool).
Having once been a bar owner himself, Miano knows a few things about spirits. "My family has a restaurant in California, so I kinda grew up behind the bar," he says, first helping as a barback before learning to make drinks himself. A move to New York and a friendly connection to the Cuervo brand later, and Miano now has the enviable job of showing people that tequila is not the menacing liquor that it's often made out to be–instead, it's complex, storied, and nuanced with flavors and varieties.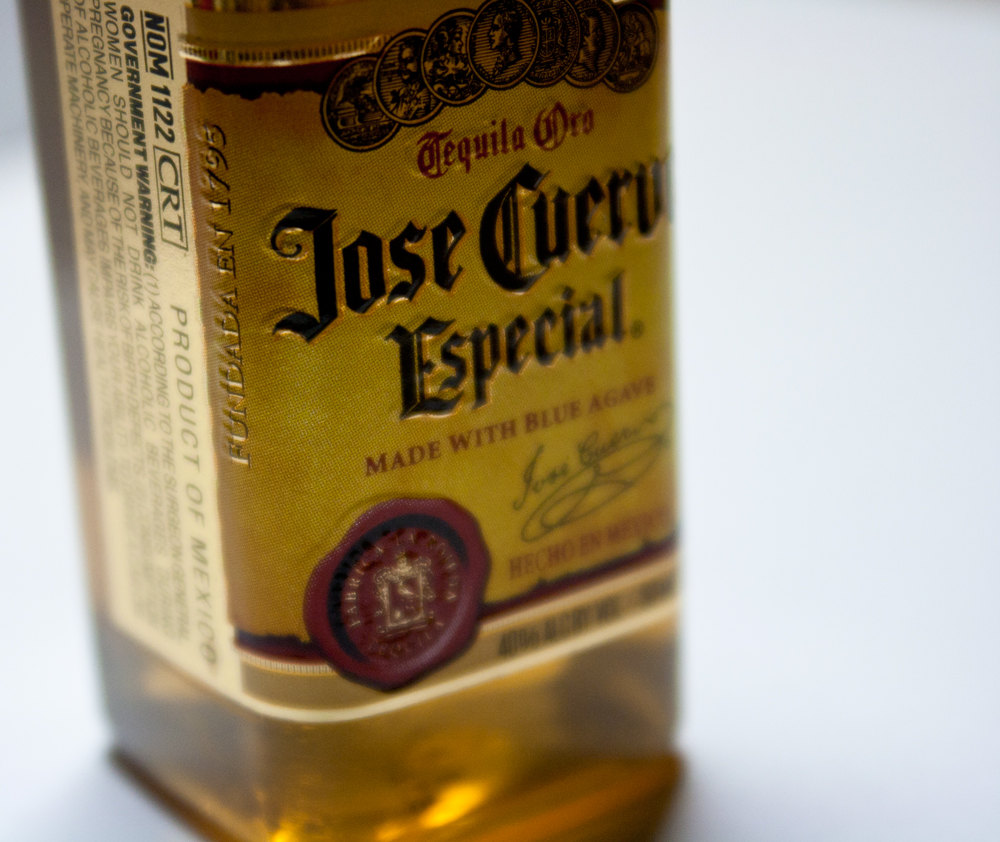 As the oldest tequila company in the world, Cuervo's history stretches back to the days of Spain's King Ferdinand VI, who gave the Cuervo family a land grant in 1758 to start an agave farm in Jalisco, Mexico (one of the five regions–all in Mexico–where tequila can be produced, according to the spirit's governing body). By 1880, the family had begun individually bottling their spirits for commercial distribution, and nowadays, the Cuervo line extends far beyond their best-known products, Cuervo Especial Gold and Silver (both mixto, or 51% blue agave tequila, most commonly used in margaritas and cocktails), to varieties such as their 100% blue agave Tradicional line in blanco or reposado form–to the uninitiated, reposado means rested, or aged for 2-12 months. More intriguing bottlings are also on offer, such as their Cuervo Black, also 100% blue agave, but in añejo form, which means it's been aged for 1-2 years, thus imbued with a softer, rounder, more mellow quality. The company's Platino bottling, consisting of 100% agave, has been given the highest-ever rating for a tequila, most notably for its distinctive flavor–one that remains faithful to its roots and carries agave notes that tend to get lost in other bottlings, when filtering takes over and removes some of the flavor profile's authenticity.
Most fascinating, however, is Jose Cuervo's Reserva de la Familia, a deep blend of extra añejo (aged for at least 3 years, in this case, 10 years), cask-aged tequilas matured in the distillery's private cellars, where the Cuervo family's personal reserves once resided.
"These are best enjoyed in a snifter," Miano says. "They're meant to be enjoyed, and the flavors are complex." Wisely, he doesn't recommend that this particular bottling be mixed in a cocktail.
Interestingly enough, tequila is no more alcoholic than your usual whiskey, vodka, or gin–the flavors may lead you to think so, but it's more or less the same. Far from being just the stuff of shots at parties, tequila seems poised to be enjoyed in a more cultured, artisanal manner: cocktails are increasingly expanding beyond the usual margarita (which, by the way, was first made with Cuervo tequila), and food pairings seem especially suited to the blue agave's earthy, spicy, herbal notes.
"With the Reserva Familia, I really like it neat, with just some chocolate. Recently, during a trip to Mexico, I had the Platino on rocks and just paired it with some carniceria tacos [made with flank steak]"
Far beyond the most well-known of summertime cocktails, Cuervo's varieties prove that just like any fine cognac or scotch, tequila can also showcase its facets and depths, whether neat, paired, or in cocktails.
DO IT YOURSELF: Tequila cocktails that don't begin with the letter 'M' and end with '-ita' (courtesy of Jose Cuervo)

1. Dirty Tequila Martini. This olive juice tainted classic just got a little, er, dirtier.
– 1 oz. Jose Cuervo Platino
– dash of vermouth
– olive juice, to taste
Strain into chilled martini glass. Garnish with olives, or–even better–jalapeno-stuffed olives.
2. Black & Cola. This añejo-tinged glass of cola isn't just any old plain cocktail.
– 1.5 oz Jose Cuervo Black
– 3 oz cola
– ice
Pour tequila and cola into an ice-filled rocks glass. Stir. Enjoy the new meaning of "soda pop".
3. Paloma. A summertime classic, this grapefruit cocktail is a nice change from the usual margarita.
– 1.5 oz Jose Cuervo Tradicional
– 3 oz grapefruit soda or juice
– ice
– lime wedge
Rub rim of a tall glass with wine and rim with salt.  Mix all ingredients and pour into the rocks-filled glass. Garnish with lime.