Kathryn Zhao Winner of Excellence in Electronic Trading
01.07.2019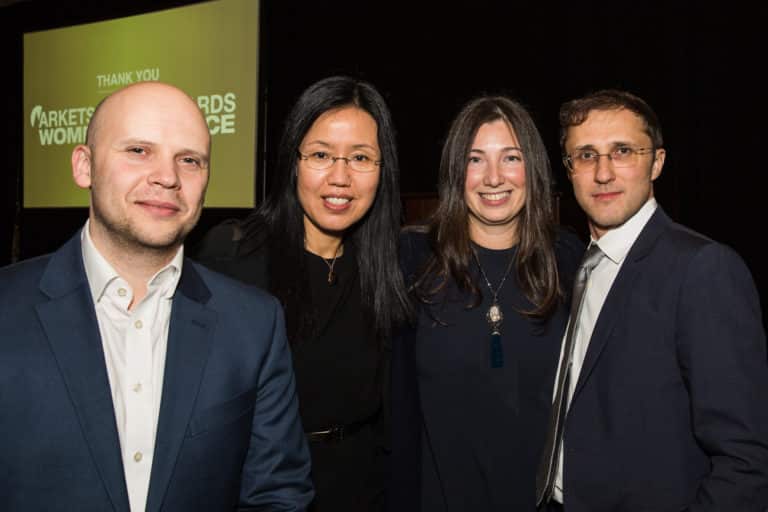 Hi, my name is Kathryn Zhao, and I'm the Global Head of Electronic Trading at Cantor Fitzgerald. I'm truly honored to be nominated and rewarded with this Excellence in Electronic Trading award. It's a recognition of my contributions and dedication to electronic trading, and I really think that this award marks a milestone in my career.
I have worked in bulge bracket firms both as a portfolio trader and as a global head of electronic trading quantitative research, which form a unique and advantageous foundation for my electronic trading career. In 2017, the unique opportunity of building out a brand new electronic trading platform drew me to Cantor Fitzgerald. These type of opportunities do not come along often.
I'm very proud of what we have achieved so far. Within the last six to seven months, we've not only finished building out the Precision Algo Platform, but also wrote out a set of differentiating algos. As we roll out our next-generation Precision Algo Platform, we want to help shape the industry standard for algo development.
I have a lot of advice, but just to name the top three, the first one would be to build your own brand. It needs to be rock solid. One example would be you want to be referred to as a person who always delivers on time, and with high quality.
Second, you want to be the most prepared person in the room. This will enable you to be more confident, and more assertive in your message.
Last, but not least, you want to seize the opportunity. Don't be afraid to step out of your comfort zone. You want to disrupt life as you know it — if you do that, remarkable things will happen.
Watch the full interview here: