Lexus and Acura Announce Upcoming Debut of 2012 Concept Supercars
12.15.2011
This week, Japanese luxury automakers Lexus and Acura announced the debut of concept supercars in the upcoming January 2012 North America International Auto Show in Detroit, Michigan.
Lexus LFA Concept
Lexus's much-anticipated concept car is expected to be a new take on the LFA supercar, pictured below.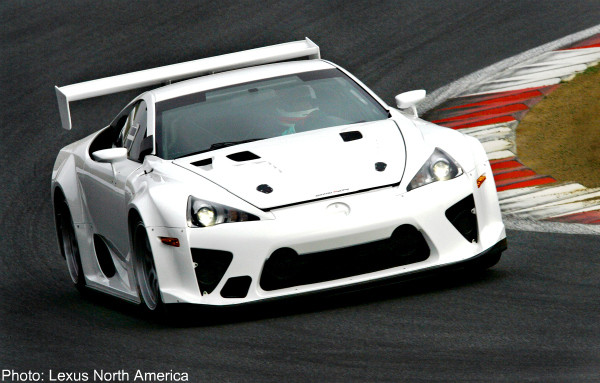 In its bid to revamp an image that conveys safety, reliability, and quiet luxury, Lexus has, over the past year, changed not only its marketing, advertising, and overall branding, but has also released cars that have a greater emphasis on sportiness and technology. Indeed, the Lexus LFA, a $350,000 two-door supercar with sleekly aggressive styling, ushered in a new era for the traditionally staid luxury automaker. Other offerings, such as the IS line of high-performance sedans, are meant to compete with BMW's 3-series and the Mercedes C-Class. Subsequent models since the IS line's first outing in 2005 have become increasingly sportier, with the current ISF being its most powerful iteration.
In Detroit's 2012 auto show, Lexus will be revealing its latest concept car, expected to be the next level of evolution for the current LFA supercar, which is meant to compete with the likes of the Aston Martin Vantage ($208,000) and the Mercedes SLS AMG Coupe, known to fans as the Gullwing ($189,600). With its hard steering, mechanical feel, decidedly uncushioned suspension, precision control, and unhinged acceleration, the LFA has earned praise for being a driver's supercar–it even comes in an even more mechanical, precisely tuned version known as the LFA Nürburgring (it was, indeed, tested on the iconic track this past June). Some have questioned the massive price tag relative to its more established competitors, but the car is apparently loaded with cutting-edge technology, lots of carbon fiber, aerodynamic design touches, and engine specifications and configurations that required years of fine-tuning. The 2012 concept vehicle, therefore, is expected to be an extension of this sport-driven obsession with technology and aggression and, for now, will be a visual representation of what auto lovers can expect from Lexus down the road.
Acura NSX Concept
The 2005 Acura NSX, below, was the last of this line. Acura's 2012 debut of an NSX concept is to be the next generation of this widely admired supercar.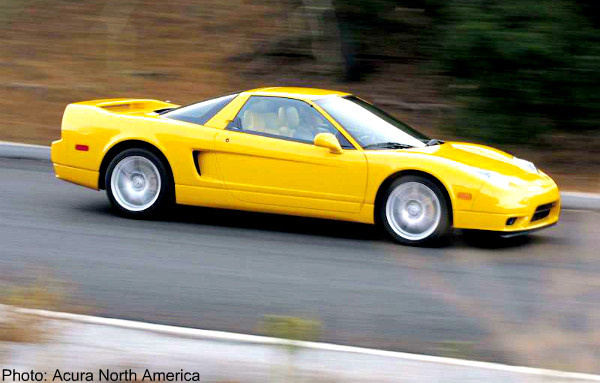 Debuted in 1990 and produced until 2005, this supercar was widely regarded as Japan's answer to European and North American supercars. When it was in production, it sold approximately 19,000 units and was priced similarly to other luxury sports cars in its category. With Acura already establishing its presence in the racing and track world, the NSX's then-revolutionary construction and mechanics served to solidify its presence as a high-end sports automaker.
"The [2012] NSX concept represents the styling direction for the next generation of Acura's iconic sports car," said Chuck Schifsky, a PR manager for Honda America, Acura's parent company. "The vehicle will achieve awesome performance with excellent fuel economy using unique all-wheel-drive hybrid technology and a mid-engine layout". Pending the January 2012 Auto Show in Detroit, no further details are currently available.
With this much-anticipated concept car debut, Acura is setting the scene for the return of a Japanese supercar that once made headlines alongside the likes of Ferrari, Lamborghini, and other luxury sport brands. According to an Acura USA spokeswoman, the NSX can be expected to release a production model in 2015.
Sources: PR Newswire, Lexus USA, American Honda Motor