Li Retires Early As HKEX Chief Executive
09.29.2020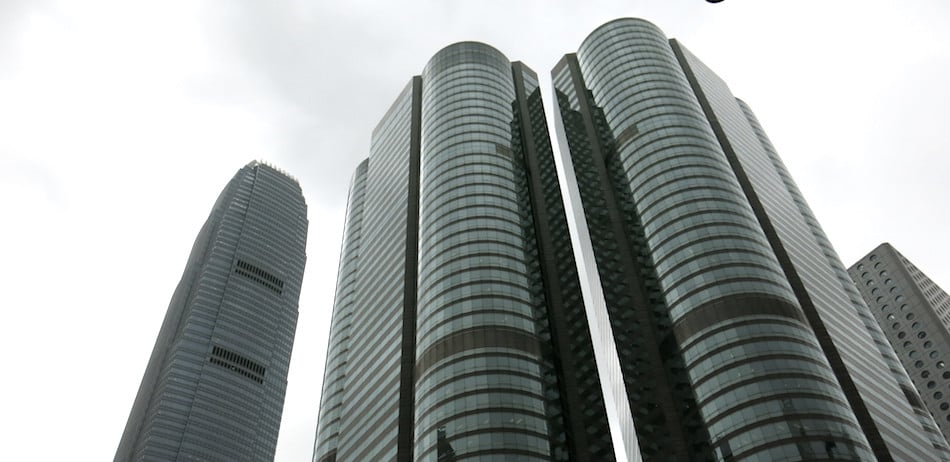 Charles Li to step down as Chief Executive on 31 December 2020, but to remain as Senior Advisor to the Board
Calvin Tai appointed as Interim Chief Executive, effective 1 January 2021
Considerable progress made in search process for new HKEX Chief Executive
Reference is made to the announcement of Hong Kong Exchanges and Clearing Limited (HKEX) dated 7 May 2020 in relation to Charles Li's intention not to seek reappointment as the Chief Executive of HKEX at the end of his current contract in October 2021.
Mr Li has today informed the Board of Directors of HKEX (the Board) of his wish to retire early from his role as the Chief Executive of HKEX. With the full support and agreement of the Board, Mr Li will remain as the Chief Executive of HKEX and an ex-officio member of the Board until 31 December 2020. Effective 1 January 2021, he will take up the role of Senior Advisor to the Board for 6 months, continuing to provide guidance, and ensuring a smooth transition.
The Board would like to express its sincere gratitude to Mr Li for his outstanding contribution and strong leadership over the past 11 years. During Mr Li's tenure as Chief Executive, HKEX has successfully transformed from a regional stock exchange into one of the world's premier market infrastructure groups.
Retirement of Charles Li as Chief Executive and Appointment of Calvin Tai as Interim Chief Executive. Read More: https://t.co/q1JE9v6qh1 pic.twitter.com/si5G9nRMUT

— HKEX 香港交易所 (@HKEXGroup) September 29, 2020
The Board is pleased to announce the appointment of Calvin Tai as Interim Chief Executive of HKEX and ex-officio member of the Board, effective 1 January 2021, following Mr Li's retirement as the Chief Executive of HKEX, and an ex-officio member of the Board on 31 December 2020.
Pursuant to section 70 of the Securities and Futures Ordinance, the appointment of Mr Tai as the Interim Chief Executive of HKEX has been approved in writing by the Securities and Futures Commission.
Mr Tai, aged 58, is currently Co-President and Chief Operating Officer of HKEX and will continue in these roles concurrently with his appointment as Interim Chief Executive. Mr Tai joined the HKEX group (the Group) in July 1998 and has extensive experience and deep knowledge of the Group. The Board is confident that, under Mr Tai's leadership, HKEX will continue to successfully deliver upon its business objectives as set out in the 2019-2021 strategic plan, and that the Group's operations will continue to benefit from strong oversight and execution.
As set out in the announcement dated 7 May 2020, a selection committee, led by HKEX Chairman, Laura M Cha, with HKEX Directors, Apurv Bagri, Benjamin Hung and Rafael Gil-Tienda, has been formed to conduct a formal search process for a new HKEX Chief Executive. Considerable progress has been made and an announcement will be made in due course.
Laura M Cha, HKEX Chairman, said, "On behalf of the HKEX Board and Hong Kong's financial community, I would like to thank Charles for his visionary leadership. He has played a pivotal role in the growth of Hong Kong's capital markets, and has ensured HKEX is very well-placed for the opportunities, and challenges, ahead. We fully respect his decision to step down from his role, and we are pleased that he will remain with the organisation for a period, continuing to share his expertise.
"At the same time, we are privileged to be welcoming Calvin to the role of Interim Chief Executive of the Group. His broad knowledge of global markets, his thorough understanding of our business and his commitment to the success of Hong Kong's financial community will be invaluable to us as he takes on this important role. We are extremely lucky to have someone of his calibre and experience within our company.
"Good progress has been made on the Chief Executive search process and we will update the market when appropriate. In the meantime, I look forward to working with Charles and Calvin in the coming months, as HKEX continues to play a major role in Hong Kong, in financial markets, and in the global economy."
Charles Li, HKEX Chief Executive, commented, "Being Chief Executive of HKEX has been the highlight of my career to date. I have been privileged to work with some exceptional colleagues in creating a business that is now at the forefront of global financial markets, connecting one of the largest and most exciting economies in the world, and underpinning the future of Hong Kong's vibrant and international financial community. There is never a perfect time to stand down from a great company such as HKEX, but given the strength of our business as well as our markets, it is now the right time for me to begin to pass the mantle to the next generation of HKEX leaders. I am delighted that one of my most experienced and trusted colleagues, Calvin Tai, will be leading the company on an interim basis, whilst the search for a new Chief Executive concludes and I will continue to give him and HKEX my utmost support well into 2021. Thank you to all those who have supported me throughout my tenure. It has been an absolute honour. "
Calvin Tai, HKEX Co-President and COO, said, "I am delighted to have been asked to lead the company on an interim basis as we prepare for the next chapter in our journey. HKEX is one of Hong Kong's most distinguished organisations and our strategy of being China Anchored, Globally Connected and Technology Empowered will continue to be our focus as we look to make HKEX ever more relevant and to drive our growth story. I would like to personally thank Charles for his leadership and friendship over more than 11 years, and the Board, for their faith in me at this important time for Hong Kong and HKEX".
Source: HKEX