London Stock Exchange Group: Q1 2021 Trading Statement
04.28.2021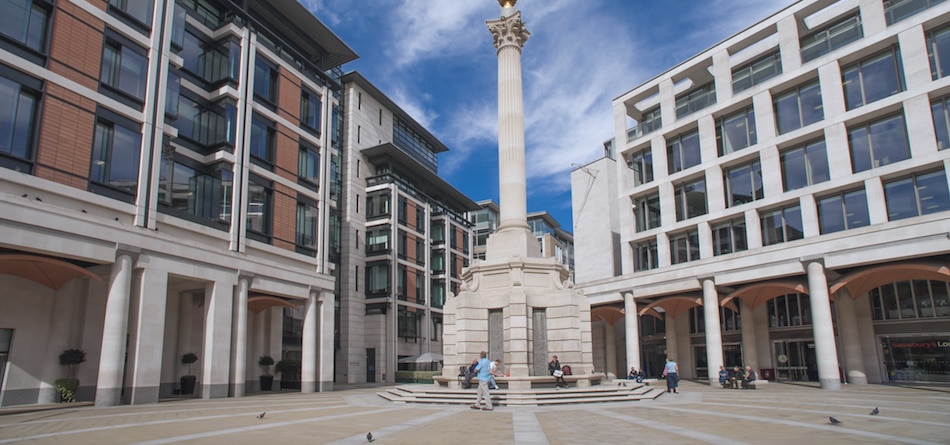 Highlights
Note: Unless otherwise stated, variances refer to growth rates on a pro-forma constant currency basis, excluding the impact of a deferred revenue accounting adjustment[1], to provide the best view of underlying performance
Good Q1 performance driven by new business growth and strong customer retention
Q1 total income (excluding recoveries) up 3.9%, with good growth in Data & Analytics and Capital Markets; down 1.2% on a reported pro-forma basis (reflecting currency headwinds as USD declined 8% year on year versus GBP and the impact of the deferred revenue adjustment)
Acquisition of Refinitiv successfully completed on 29 January 2021 and execution of integration plan well underway to deliver on strategic and financial benefits
Approximately £40 million of cost synergies already realised on a run-rate basis and new products arising from the combination now launched
Successfully conducted c.£5 billion bond issuance with longer-term financing structure now in place at a blended cost of 1.6%[2] across all LSEG debt
Borsa Italiana Group divestment progressing well and expected to complete shortly in Q2
Investor education events scheduled to give deeper insight into the new LSEG business; first event to be held on 2 July 2021 with an overview of Data and Analytics and deeper dives into Trading and Banking, Enterprise Data, and Customer and Third-Party Risk businesses; subsequent events to be announced to cover the remaining businesses
[1] The deferred revenue impact is a one-time, non-cash, negative revenue impact resulting from the accounting treatment of deferred revenue within Refinitiv's accounts which have been re-evaluated upon acquisition by LSEG under purchase price accounting rules. The result of this accounting treatment is a £22m adjustment reducing revenue for Q1 2021. The vast majority impacts the Data & Analytics business with a smaller impact applied to the FX venues business within Capital Markets. There will be further immaterial impacts in subsequent periods within 2021. Further information is available in the "Accounting and modelling notes" section. Constant currency variance shows underlying financial performance, excluding currency impacts, by comparing the current and prior year period at consistent exchange rates.
[2] Reflects blended interest cost post divestment of Borsa Italiana Group
.@LSEGplc announces its Q1 FY 21 Trading Statement: Good Q1 performance – total income (excluding recoveries) up 3.9% to £1.7 billion. https://t.co/HFwCCViypo pic.twitter.com/8XqBZnLkuw

— LSEG – (London Stock Exchange Group) (@LSEGplc) April 28, 2021
David Schwimmer, CEO said:
"LSEG has delivered good results in the first quarter, with strong underlying performance across all divisions.
"Following the completion of the acquisition of Refinitiv, we are executing on our integration plans to deliver the long-term strategic and financial benefits of the transaction; we are making good progress on our synergies and have already realised £40 million of run-rate cost savings. We have also begun to implement a number of programmes to deliver product enhancements and offer additional data and services for our customers as we execute on our growth ambitions.
"The successful re-financing of our bridge facilities with longer-term debt at the end of Q1, together with the reduction in leverage with the proceeds from the expected completion of the divestment of Borsa Italiana, puts LSEG in a strong financial position. We look forward to further progress during the rest of 2021."
Data & Analytics: revenues up 4.7%
Trading and Banking Solutions down 0.2% – resilient overall performance with growth in Banking products offset by a continued reduction in Trading products; Trading rate of decline improved Enterprise Data Solutions up 3.1% – continued good customer demand for pricing and reference data (non real-time data) supported by our ongoing investment in the broad range and depth of data delivered via feeds
Investment Solutions up 6.6% – reflects good growth in FTSE Russell with subscriptions up 8.0% and AUM-based revenues up 7.4%, with stronger equity markets driving record ETF levels. Positive early signs of cross-selling activity between FTSE Russell and Refinitiv data products as well as cost internalisation via a number of FTSE products using Refinitiv data
Wealth Solutions up 4.0% – increase driven in part by revenue contribution from the Scivantage acquisition in H1 2020, with partial offset by lower Beta performance against strong comparator in Q1 2020 (associated with pandemic-related volatility)
Customer and Third-Party Risk Solutions up 33.8% – double-digit organic growth in the core entity screening business reflecting growth in the corporate customer base and increased revenues from EMEA and Asia; and additional contribution from the Red Flag Group and GIACT acquisitions
Capital Markets: revenues up 6.4%
Equities revenues down 1.6% – record levels of equity capital raising led to stronger primary markets revenue, offset by secondary markets revenue where volumes were lower than the strong prior year (associated with pandemic-related volatility)
FX revenues down 6.3% – resulting from lower transaction volumes against strong prior year comparator (associated with pandemic-related volatility)
Strong growth within Fixed Income, Derivatives and Other, up 12.8% – driven by strong performance at Tradeweb[2] which saw a record $1.1 trillion of total Average Daily Volume traded in the quarter, an increase of 18% driven by volume growth in US government bonds, Swaps / Swaptions and Repo transactions
Post Trade[3]: total income down 0.9%; revenues up 5.4% before Net Treasury Income
OTC Derivatives revenue up 1.1% and client clearing volumes up 2% reflecting the continuing strength of the SwapClear service when compared to the elevated performance in Q1 2020 driven by Covid-19 related volatility. SwapClear was well positioned to benefit from increased market activity driven by the ongoing debate regarding potential reflation and central bank policy
Securities & Reporting up 8.3% with strong growth in Euro denominated Repo volumes as customers were able to benefit from the Balance Sheet and Settlement netting efficiencies provided by the service. Equity volumes continued to perform strongly, up 3% on Q4 2020, although they were down on the high volumes from Q1 2020
Non-Cash collateral revenues up 15.8% mainly driven by an increase in average non-cash collateral balances
Net Treasury Income revenues down 16.2%, as expected, reflecting a strong prior year comparator; collateral balances and returns have now reverted to more normalised levels
Source: LSEG