At London's Little Black Gallery, Royal Photographer Showcases Nudes
04.24.2012
Beginning Tuesday, April 24 and running until Saturday, May 26, a never-before-seen series of nudes will be showcased at Chelsea's chic Little Black Gallery. Born of nobility, Patrick Lichfield–that's Lord Lichfield to you–first got his big break as a photographer from the great Diana Vreeland (legendary editor of Harper's Bazaar and Vogue) before going on to be the official photographer for his cousin, The Prince of Wales, during his wedding to one Lady Diana Spencer.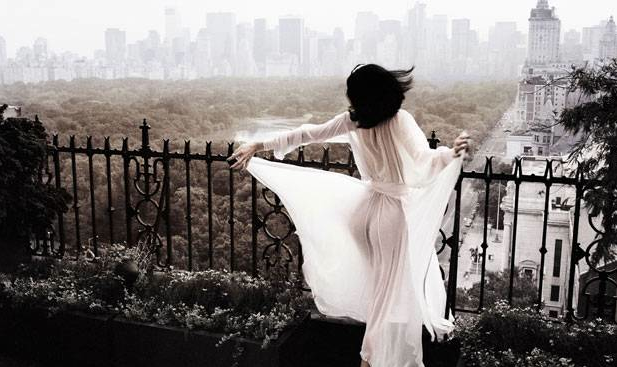 It was not through his noble roots that he became an acclaimed photographer, however. Thomas Patrick John Anson, 5th Earl of Lichfield, son of the 4th Earl and of Denmark's Princess Anne, began in the military, formally trained in Harrow and Sandhurst before joining the Grenadier Guards. After leaving the Army, Lichfield (he is known by this simpler name as a photographer) started at the bottom of the career ladder as a photographer's assistant, building his reputation until his work was solid enough to gain the notice of major editors such as Vreeland. It almost seems as if the man led two lives: one as a member of nobility, and another as a working artist–and it was while embedded in this fascinating juxtaposition that Mr. Lichfield created his most extraordinary work.
Unseen by the public until now, Nudes is just that–a series of photos that imaginatively place the naked human form (mostly female) in scenes that would otherwise not at all require them. In today's era of less-clothing-is-more and half-naked tween TV stars running amok, Lichfield's work might, in contrast, not seem so unique. Upon closer inspection, however, it is clear that the man did not focus on nudity for shock value–rather, he showcased each naked subject gracefully and respectfully, instead drawing the eye to look at each scene as a whole. Note the yellow, mechanical hook of the crane, seemingly lifting the naked form out of the sea, almost as if it were an ironic homage to man's primeval, oceanic beginnings. See the woman, in nothing but her own skin, lying on a fur coat as the snow swirls around her, almost as if to make an implied statement about the cruelty of a fur coat.
This showing, it seems, is Lichfield's posthumous swan song: a testament to the depths of skill and artistry that must have, in his lifetime, so often gone without proper recognition. The man was more than just a nobleman or a fancy royal photographer: he was an artist, too.
Patrick Lichfield: Nudes is running at Chelsea's Little Black Gallery from 24 April to 26 May. For additional information, visit the website.