LSEG Income Grew 6.3% in First Quarter
04.27.2022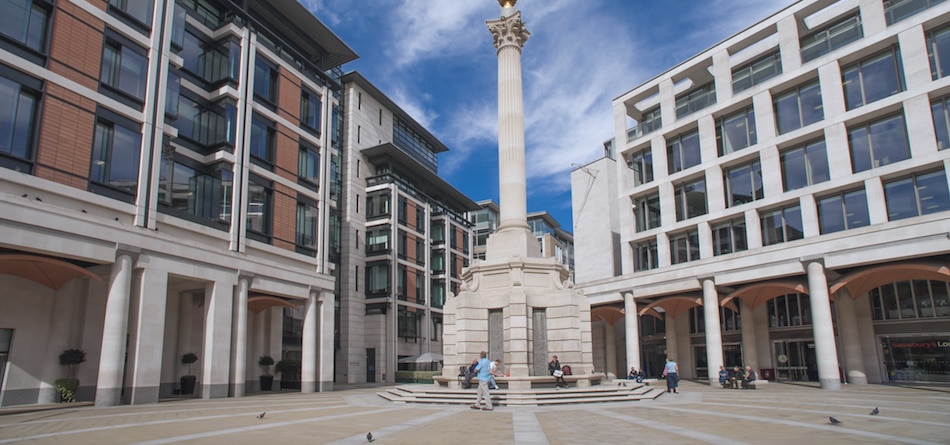 This release contains revenues, cost of sales and key performance indicators (KPIs) for the three months ended 31 March 2022 (Q1). All figures quoted in this release are on an underlying basis. Q1 2022 is compared against Q1 2021 on both a statutory and pro-forma basis. Pro-forma figures assume that the acquisition of Refinitiv took place on 1 January 2021. Revenues and cost of sales associated with the BETA+ divestment have been classed as discontinued and are excluded from all periods. Revenues and cost of sales associated with the Borsa Italiana Group divestment, which completed in H1 2021, are also excluded. Constant currency variance is calculated on the basis of consistent FX rates applied across the current and prior year period. For more information on accounting treatments
David Schwimmer, Group CEO, @LSEGplc: "LSEG has delivered a good first quarter, with strong underlying performance across all divisions" https://t.co/yxtCZMDWcL pic.twitter.com/xRbh2LvhlL

— LSEG (London Stock Exchange Group) (@LSEGplc) April 27, 2022
Q1 2022 highlights – continued strong financial and operational progress
Note: Unless otherwise stated, variances refer to growth rates on a constant currency basis, with the comparator, Q1 2021, on a pro-forma basis which also excludes the impact of a deferred revenue accounting adjustment1.
LSEG continues to make strong financial and operational progress
Q1 total income (excluding recoveries) up 6.3% with good growth across all divisions; up 6.8% adjusting for the actions LSEG has taken in response to the Ukraine and Russia (U/R) conflict2
Good Q1 performance driven by new business growth and high customer retention, building on the strong foundations in 2021
Data & Analytics up 4.5% on an underlying basis; up 5.1% excluding U/R impacts, with Trading & Banking growing; Annual Subscription Value (ASV) growth of 4.9% adjusted for U/R, or 3.6% unadjusted
Capital Markets up 11.9%, with good contributions across Fixed Income (Tradeweb), FX and Equities
Post Trade up 6.6% with broad-based growth
73% of Group income (excluding recoveries) is highly recurring in nature; diversified across customer, activity, product and geography
Continued achievement of cost and revenue synergies during the quarter; £25 million run-rate revenue synergies achieved by end of Q1
On track to meet all financial targets
Continued focus on portfolio enhancement: acquisitions of Quantile, TORA and GDC, which will enhance our offerings in Post Trade, Trading & Banking and Customer & Third-Party Risk respectively, are all on track for completion during 2022; divestment of BETA+, with a significant proportion of the net proceeds of the divestment to be returned to shareholders via a share buyback likely to commence in Q3 2022
1 The deferred revenue impact is a one-time, non-cash, negative revenue impact resulting from the accounting treatment of deferred revenue within Refinitiv's accounts which have been re-evaluated upon acquisition by LSEG under purchase price accounting rules. This reduced Q1 2021 revenue by £22m, mainly in Data & Analytics with a smaller impact in the FX business within Capital Markets. There is no material impact in 2022. More details can be found in the "Accounting and modelling notes" section
2 Growth rates excluding the Ukraine / Russia conflict impact have been calculated by excluding income in the region and from sanctioned customers and related business from both periods
David Schwimmer, CEO said:
"LSEG has delivered a good first quarter, with strong underlying performance across all divisions. During the quarter we announced two acquisitions to enhance our product offerings in Trading & Banking and Customer & Third-Party Risk. We also announced the divestment of BETA+, which will simplify and refocus our Wealth Solutions business.
"Our ability to invest for growth, make strategic acquisitions and return capital to shareholders demonstrates the strength of the Group and its high-quality recurring revenues. The Group is well positioned and we look forward to further progress during the rest of 2022."
Read full release here
Source: LSEG