Luxury Hotelier Q&A: Louise O'Brien, Langham
05.31.2017
By Rupveen Arora (Mademoiselle Wanderlust), Head of Lifestyle
If you've ever been in the mid-town area of NYC, you must have visited Langham Place, located in the heart of Manhattan on 36th and 5th. It's one of my go-to spots for delectable cocktails, live music, exceptional service, fine dining and an inviting atmosphere. So fantastic in fact, I have held many meetings here, as my clients deserve only the best.
In speaking of exceptional service, the first time I met Louise O'Brien, she gave me a tour of the property for an event we were looking to host at the time. Her 'White Glove' service remained with me long after I left and we remained friends since. I wanted to take this opportunity to go behind the scenes with one of the reasons behind LHG's consistent 'magic', if you will.
I recently sat down with Louise O'Brien, Regional Director of PR for Langham Hospitality Group, to learn about her background and the accomplishments of the firm. 
Thank you for your time. To begin with – tell us a bit about your mission objective?  Your story?
I've always wanted to be a storyteller. This appealed to me from a very young age, so much so that I initially thought I would become a writer – in fact, I majored in Creative Writing at college. Telling stories always felt like a better fit to me than being the story, so when I stumbled upon a career in public relations, it felt like a perfect fit because it presented me with the opportunity to tell a myriad of stories about a host of different people and places, every day.
What inspired you to go into hospitality? 
According to my parents, I've always been a wanderer. Although I didn't travel very much in my childhood, a career that included travel was always of interest to me. That being said, I fell into a career in hospitality. After college I was still somewhat aimless and hadn't yet hit on the thing that would simultaneously provide a paycheck and a future for me. I answered a help wanted ad to answer telephones at a PR firm. When I went in for the interview, the VP in charge of hiring explained that they represented travel clients, primarily hotels but also tourist offices, tour operators and other travel-related brands. I started out doing very basic administrative work. During my free moments, I asked the various team leaders if they needed any help and they offered to teach me about PR. Soon I was working with clients, then I was promoted and given my own clients and, before I knew it, I had found my career.
What about Langham sets it apart from the rest?
Langham Hospitality Group is a subsidiary of a real estate company based in Hong Kong, Great Eagle Holdings. It's a small but growing family-owned company – we currently have about 20 hotels operating around the world, with 10 more confirmed to come into fruition in the next couple of years. What I think sets us apart is our focus on service. As a PR person, I confess that service is not the sexiest differentiator – it's easier to get press on fancy new uniforms, Michelin-starred restaurants, high-end Penthouses. We have those things, of course. But what makes me proud to work for Langham is that at no point, amidst all of that, do we ever lose sight of that fact that we aim to be the best hotel company in the world, providing the highest level of service to all of our guests across all of our brands. It's nice to know that the company's focus is on what matters – the people who stay with us.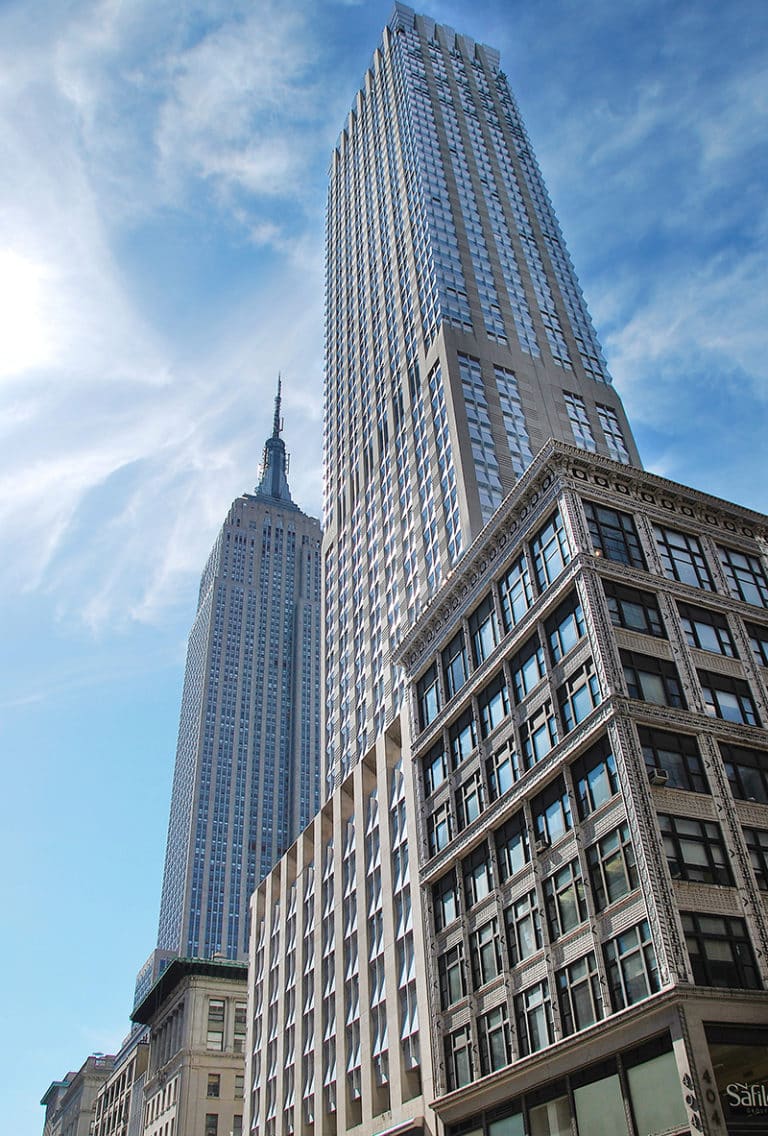 Tell us a bit about the service, accommodations, amenities and dining at Langham properties. Why should one choose Langham?
The company's focus is on what matters – the people who stay with us.
We are proud to have locations in all of the major business capitals around the world – New York, Chicago, Los Angeles, London, Sydney, Hong Kong, Shanghai. At each of our hotels in the Langham Hotels & Resorts brand, our five-star luxury brand, we offer a distinctive experience that was handed down from our flagship, The Langham, London. That hotel opened its doors in 1865 and its existence is the inspiration for the rest of the brand. Langham Hotels are known for their signatures – Afternoon Tea by Wedgwood, award-winning dining, the best-of-the-best in architecture and interiors. We even have a signature scent! But why I think a guest should choose one of our hotels is that although we showcase all of the bells and whistles of a luxury brand, being a smaller company we are able to provide a level of service that is a cut above the other hotels in our competitive set.
Langham is the top-rated hotel according to TripAdvisor. What was most difficult in achieving this?
The Langham, Chicago was given the honor of being the #1 hotel in the United States on TripAdvisor in 2015. That was a tremendously satisfying achievement. Of course, everyone I know in the hotel industry called to congratulate us and to ask "How did you do that?" There is only one answer possible to that question: "Be great every day." There is no shortcut. There are no tricks. The only way to achieve #1 on TripAdvisor is to make the best impression you can on your guests. Our staff treats every guest like a VIP, no matter how they booked their room or how much they paid for it. Doing that requires extra time and effort, but it is worth it – not because it allows you to win awards but because it inspires loyalty among your guests. The awards are just a happy by-product of creating a lasting memory for our hotel guests. It reminds me of that quote by Maya Angelou – "People will forget what you said, people will forget what you did, but people will never forget how you made them feel." We hope that people will always remember how we make them feel and the TripAdvisor award showed us that we are doing just that.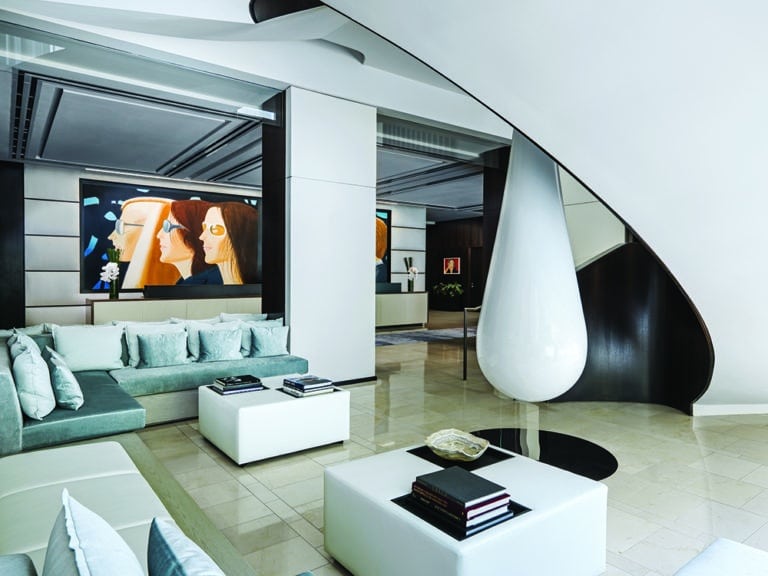 How does your role impact the consistent top rating of Langham hotels worldwide?
The fact that Langham has a public relations expert in each of the regions in which we operate shows that they are committed to creating a cohesive brand message. That's a slow road for a brand but Langham is committed to doing it well. Under the leadership of our head office in Hong Kong, I spend a great deal of time crafting messaging that not only elevates each of our hotels in their respective markets but aligns our hotels around the world. We are still a young brand but we have a lot of momentum and that comes from the passion our colleagues feel for this brand. I'm no exception – I'm able to be such a passionate cheerleader for Langham because I really believe in what we stand for.
What is your favorite Langham property and why (of course, you might state your own on 5th Avenue!)?
We should always aim to improve, even when we think we've mastered our job.
My office is at Langham Place, New York, Fifth Avenue so I do have a great deal of affection for this particular hotel. It is a stunning hotel in a magnificent building on Fifth Avenue. As a native New Yorker, of course, I am thrilled to get to come here every day, and work in the center of all of the activity of this amazing city. But the real reason I love this hotel is the people that work here. One of our core company values is "Better Every Day", meaning that we should always aim to improve, even when we think we've mastered our job. I am bowled over every day by my colleagues at this hotel and how they show their commitment to that value. They are truly an inspiration to me. One of my other favorite features at Langham Place, New York is our fantastic permanent art collection by Alex Katz. When I'm suffering from writer's block or feeling sluggish, I will often go for a walk around the hotel and stop and look at his paintings. He's been a working artist since the 1950s and, at nearly 90 years old, I'm told he still paints every day. Taking a moment to reflect on his commitment to being better every day is a great reminder that that journey never ends, not if we don't want it to.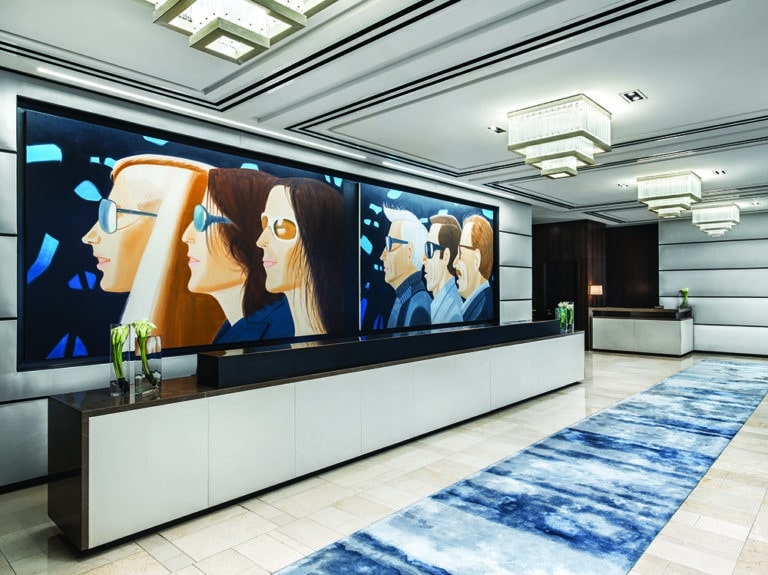 Tell us about a major achievement of your career thus far?
Thankfully I think I have a long career ahead of me so that one big major achievement is hopefully on the horizon. But I do have a 17 year career of which I'm very proud so I consider that a pretty big achievement. I've always worked for companies that I respect; I've managed to do my job ethically and with a sense of humor; and I've gotten to meet and learn from some of the best in the industry. And while doing that I've been able to place stories that have impacted company growth in major media outlets, won awards for the hotels and tourist offices I've worked for such as the Conde Nast Traveler World Savers Award and the HSMAI Gold Key, and traveled to almost every continent.
What impact does social media have on your day-to-day operations?
Social media has a big impact on our day-to-day. Not only is it a means for our guests to directly communicate with us, but it has allowed us to show our appreciation for them as well. That's the fun part – sharing content that comes from our guests' individual experiences at our hotels. For example, we are currently sharing content with the #LanghamLoveStories hashtag. It occurred to us that, thanks to all of the weddings we've seen at our various hotels around the world, we are a part of the biggest day in the lives of many of our guests. We love the idea that we are the setting for the start of these amazing love stories and we are showing our appreciation to the guests who have given us the honor of hosting their wedding by thanking them on social media.
What are the future plans for Langham?
Langham is definitely on a growth upswing. Not only do we have at least 10 new hotels in the pipeline, which will increase our presence in the U.S., Asia and Australia, but we are set to debut in the Middle East, a new region for our brand. We also have a second brand, the upscale Cordis Hotels & Resorts brand, which currently has one location but over the next year will have two more.
 Your message for Markets Media readers?
I'm always very excited to introduce our brands to a new group of potential guests. I hope Markets Media readers will consider staying with us, if they haven't already. I think we understand business travelers in a way that our competitors may not. Again, being a smaller company, we are able to provide personalized service. That doesn't just mean knowing your favorite type of wine or what newspaper you prefer – although we do that quite well! It also means knowing what kind of service you prefer. Some guests like a lot of attention, some prefer to fly under the radar, and our colleagues recognize those distinctions better than any other hospitality professionals I've ever been in contact with. Also, there are many signature services that are part of the Langham brand, across all of our hotels – free pressing of up to five items of clothing when you check-in, complimentary Wi-Fi for multiple devices, Service Stylists who contact you in advance of your stay to make sure we are fully prepared with your preferences – that were created specifically for busy travelers, such as those in the finance and securities industries.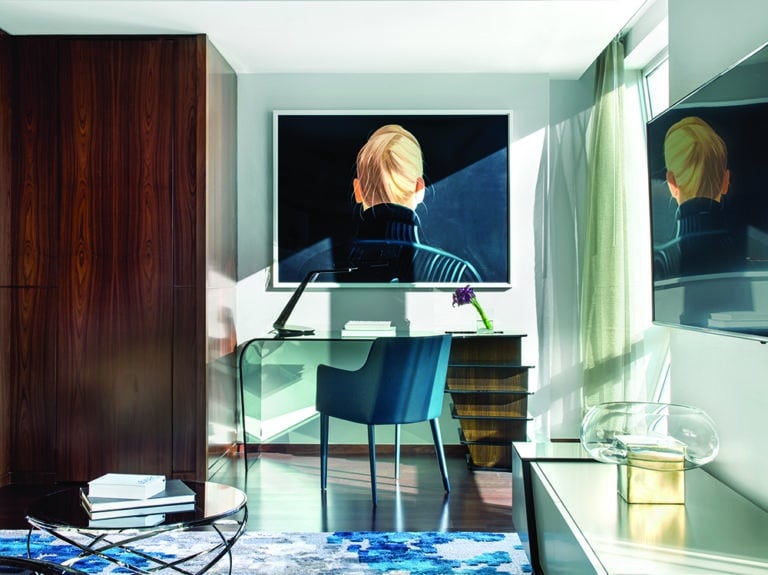 I'd be remiss if I didn't ask, what is your absolute favorite hotel, excluding Langham?
I stayed at a hotel once on Prince Edward Island in Canada, in Charlottetown, called The Great George. Even though I only stayed there once, it has lived on in my memory. I tend to spend my time and money going to new places rather than ones I've been to before, but Charlottetown is such an idyllic city that I actually think I might go back there. And The Great George is a big reason for that. The hotel is made up of 15 heritage building exteriors – so it looks like a row of houses from the outside. I'm a big fan of vintage décor so I was smitten with the fireplaces, the four poster beds and the claw-foot tubs in the bathrooms. But I was most taken with the people who worked there. You really felt like they loved the place. It was infectious!
I always like to ask, What is that sets you apart? Your differentiator? Your "je ne sais quoi"
I like to laugh (often at myself). I think a good laugh is the cure for just about anything. And I think you should always keep it moving. PR is a tricky, fast-paced industry. There always a lot going on. Things are going to trip you up or tick you off or you're going to make a mistake. That's ok. The important thing is to keep going. Learn from your mistakes and move forward. I stole this quote from Elizabeth Taylor – "Pour yourself a drink, put on some lipstick and pull yourself together." It's a good way to be. In my humble opinion, with a little lipstick and a good attitude you can accomplish almost anything.
 Thank you Louise!  If you're looking for wonderful Italian at Ai Firoi, a splendid home away from home or a cocktail fit for a king, stop in at Langham Place. "In my humble opinion, with a little lipstick and a good attitude you can accomplish almost anything", I second that Miss O'Brien.