Marin Lutova Meyers
03.01.2015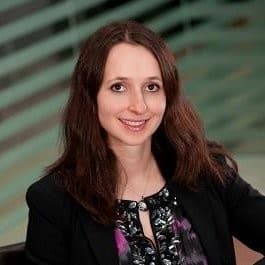 Ms. Meyers has nearly 14 years of industry experience. Prior to joining Citadel, she was a Partner and Portfolio Manager at BlueMountain Capital Management, where she led performing credit globally, which included the firm's long/short credit portfolio in North America and Europe, as well as its relative value index and index arbitrage strategies. Ms. Meyers also oversaw global credit and equity trade execution while at BlueMountain, and sat on the management and investment committees.
Prior to BlueMountain, Ms. Meyers held a number of roles at Bridgewater Associates, most recently serving as a Management Committee Advisor and Interim Co-Manager of the Information Technology Group, reporting directly to the CEO. She began her career serving as a Business Analyst at McKinsey and Company, where she focused on insurance and asset management.
Ms. Meyers received an MBA from Harvard University, an MPA in International Development from the John F. Kennedy School of Government, and a bachelor's degree from Franklin & Marshall College.