Markets Media Women in Finance Awards Gala Set for Nov 20
11.18.2019
— More than fifty Awards to be given out
— 2019 Lineup of winners is largest yet
November 18 — New York – MarketsMedia Group LLC, a premier digital publishing giant, along with Traders Magazine and GlobalTrading, is pleased to once again recognize the best and brightest female finance industry professionals at its Women in Finance Awards.
The premier black-tie event, set to be held Wednesday, November 20 at Tribeca Rooftop, 2 Desbrosses Street, New York City, begins at 6:30 pm. This year's event features 50 awards including:
CEO of the Year
Leadership in Asset Management
Innovation in Quantitative Trading
Lifetime Achievement
Excellence in Leadership
Excellence in Regulation
"This year's lineup is stronger than ever," began Mohan Virdee, Chief Executive Officer of MarketsMedia Group. "We are incredibly thrilled to recognize and honor so many outstanding women in the financial markets at the fifth annual Women in Finance Awards gala next Wednesday, November 20th in New York City. These individuals go above and beyond in both their professional and personal capacity and they are an inspiration and role model to everyone in the industry and in general. The awards initiative has become much more than a year-long endeavor, it is a truly humbling experience and we are very proud to be strong proponents."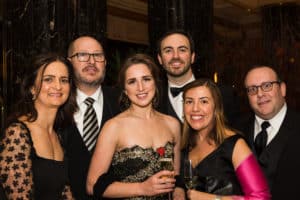 In the spirit of Markets Media's annual Markets Choice Awards, the WIF program recognizes the most talented and accomplished women in multiple categories across the business of finance. WIF nominees may come from buy-side and sell- side trading desks, institutional investors, wealth managers, securities exchanges, technology providers, corporate finance, venture capital firms, start-ups — really any area within the financial sector.
Candidates go through a grueling vetting process and are first put forth by readers of MarketsMedia.com and TradersMagazine.com, and shortlists and winners were determined by the editorial staffs of the two platforms, in conjunction with the WIF Advisory Board. As with our seven-year-old Markets Choice Awards franchise, our methodology in selecting nominees and then winners for Women in Finance is simple yet thorough and keeps the focus on the important opinions: those of market participants, not ours.
There were more than 40 award winners last year. Categories included Excellence in Asset Management (Karen Choi), Excellence in Global Trading (Supurna VedBrat), Fixed Income Trader of the Year (Elizabeth Bodisch), Rising Star (Amanda Asali, Kristin Morgan and Anna Kessler), Trailblazer (Marina Lutova Meyers), Individual Achievement (Lydie Hudson) and Excellence in Exchanges (Catherine Clay).
Congratulations to all previous winners and best of luck to this year's nominees!