Merchant Banker and Linksman
06.17.2013
Golf is a popular pastime among the financial-services set. Markets Media discussed the pursuit with Don Halldin, a former hedge-fund manager and currently a real-estate investor.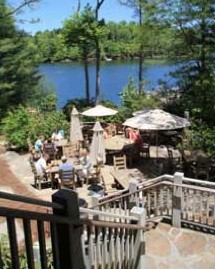 Markets Media: Tell us about yourself and your firm.
Don Halldin: I ran a hedge fund for about 18 years, and before that I was an investment banker. The firm I'm running now is relatively new. It's a merchant bank called Restruck Capital Partners. We started it about a year and a half ago with two partners. We're based in Florida. We are very active in real estate — we finance distressed real estate and workouts. We also develop financing for commercial real estate as an equity position. The other part of our business is we're building, seeing, investing and buying businesses in financial services as well as healthcare, agribusinesses and U.S. manufacturing. We're kind of a private equity firm, but we use our own capital. We're what you'd call a 'fundless' sponsor.
MM: How did you get introduced to golf?
DH: My dad taught me how to play golf when I was six years old — it was something that we did together along with my twin brother. We've spent many days and evenings on the golf course. I love the game and I've been playing my entire life.
MM: Do you enter tournaments or just play for fun?
DH: I played a very active schedule for amateur tournaments when I was younger. But since I started my own companies about 20 years ago, I haven't had as much free time. Now, I mainly play for fun, and maybe an occasional club tournament. I belong to various clubs in Florida.
MM: What is your greatest golf accomplishment?
DH: I played in a couple of USGA mid-amateur golf national championships back in the late 1980s. Qualifying for those is probably my greatest accomplishment. The big thing about golf is that it's a social game. I've played with various friends and business colleagues. We also have retreats every summer and winter for our companies where we bring people to various locations where our partners live, and play golf.
MM: What are your favorite courses?
DH: My favorite course is Pebble Beach on the Monterey Peninsula in California. In my area, I prefer Mountaintop Golf and Lake Club in Cashiers, North Carolina, which is ten minutes away. It's a home club and one of the most beautiful places on earth.
MM: What is your brand of choice for golfing equipment?
DH: I am a very loyal Callaway fan and I also like Ping.
MM: What's your handicap?
DH: I'm a four.
MM: Have you ever had a hole in one?
DH: I've had five, which is pretty impressive.