MoMA PS1 Kicks off its 2015 "Warm Up" Series
06.10.2015
By Stephanie Oh, Markets Media Life Correspondent 
For those accustomed to the boring fact that all art museums are quiet and dull, MoMA PS1 returns with its Warm Up series with stronger DJ line-ups for this year. Warm Up 2015 will be held in MoMA PS1's courtyard, beginning June 27 every Saturday this summer through September 5. Just head down to Queens every Saturday to encounter some of the stunning live performances by established and young emerging artists.
The art institution is already featuring its 18th annual Warm Up series presenting audiences best outdoor performances with experimental live music, sound, and DJs from across the globe. Warm Up series is intentioned to demonstrate an art space where both art and music enthusiasts enjoy "a unique lineup of artists that explore, interpret, and combine genres," as MoMA PS1 announced this year. It will feature performances by Eclair Fifi, Nicky Siano, Boys Noize, and Mortiz von Oswald. (For the full line-up list, click here.)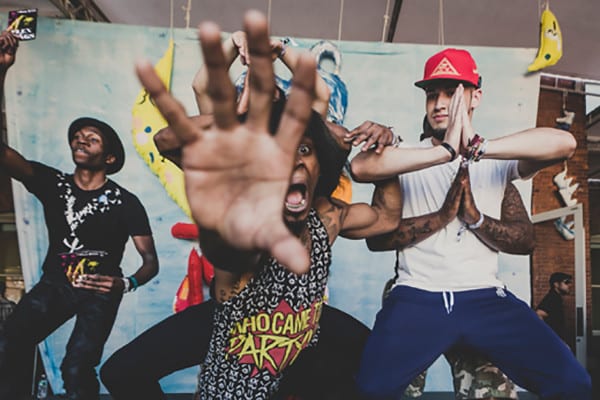 Along with the live music, MoMA PS1 will introduce an installation by the winner of the annual Young Architects Program (YAP) in New York, Andrés Jacque. Jaque's complex yet innovational design, COSMO will provide purified water to the audiences and will glow automatically. There'll also be refreshing beverages by Union Beer Distributer and cocktails by M.Wells Dinette. Worried you will be too tired to visit the actual art museum? You are more than welcome to leave the courtyard at any time, go up the stairs to the museum, and begin rounding up your artistic intake.
Warm 2015 will start June 27th through September 5th every Saturday.
Tickets are $18 in advance, $20 at the door.
Doors open at noon, performance is from 3pm-9pm.
MoMA PS1 courtyard
22-25 Jackson Avenue, Long Island City, NY
Photos via MoMA PS1