This Month in Bespoke: ManuelRacim
11.04.2013
A newly opened, 1920s Parisian inspired shop in Tribeca is home to a technologically advanced, custom-shirting haven. ManuelRacim is their name, and creating men's custom, made- to- measure shirts is their specialty. The founders, Manuel Guardiola and Racim Allouani, old high school friends from France, were very disappointed in the choice of clothing they saw in New York. The two Parisian migrants created ManuelRacim to give the modern man the chance to express his creativity through a great fitting shirt.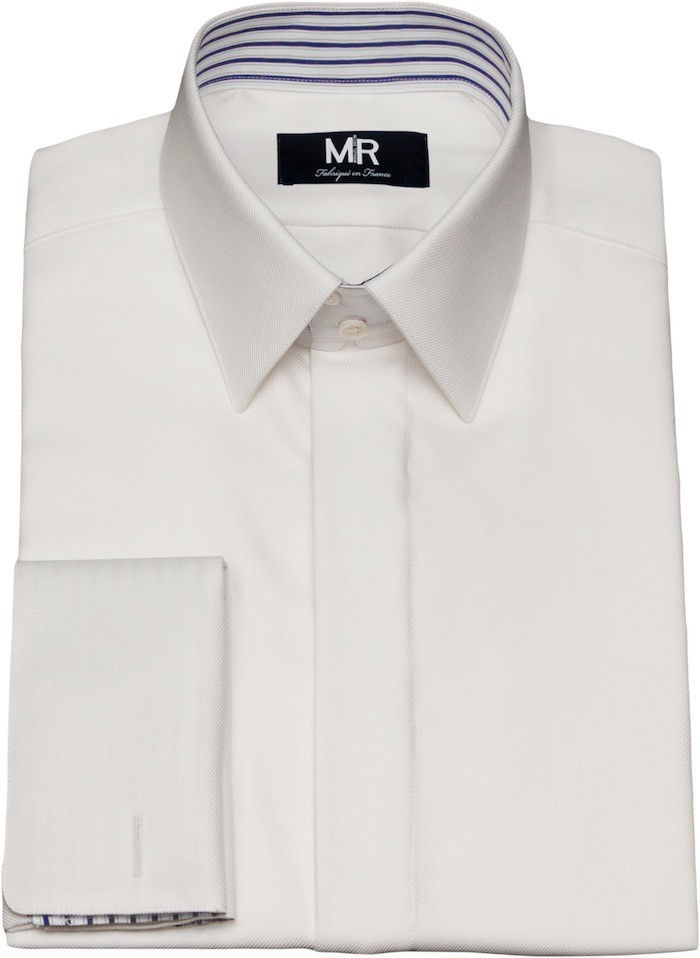 The ambiance is warm and inviting. With decorative walls, wood floors, and a golden fitting room, the decor will have you sitting in the lap of luxury. "A lof of places have that cigar parlor look with a dark environment, where here we just wanted it to be comfortable and non-intimidating," says co-founder Manuel Guardiola. When you enter the store, you are greeted by Manuel, a very well dressed man, whose French accent alone will ensure you that he has excellent taste in clothing. As expressed in our online feature "A Knot in Time," the French have always been at the height of the fashion scene.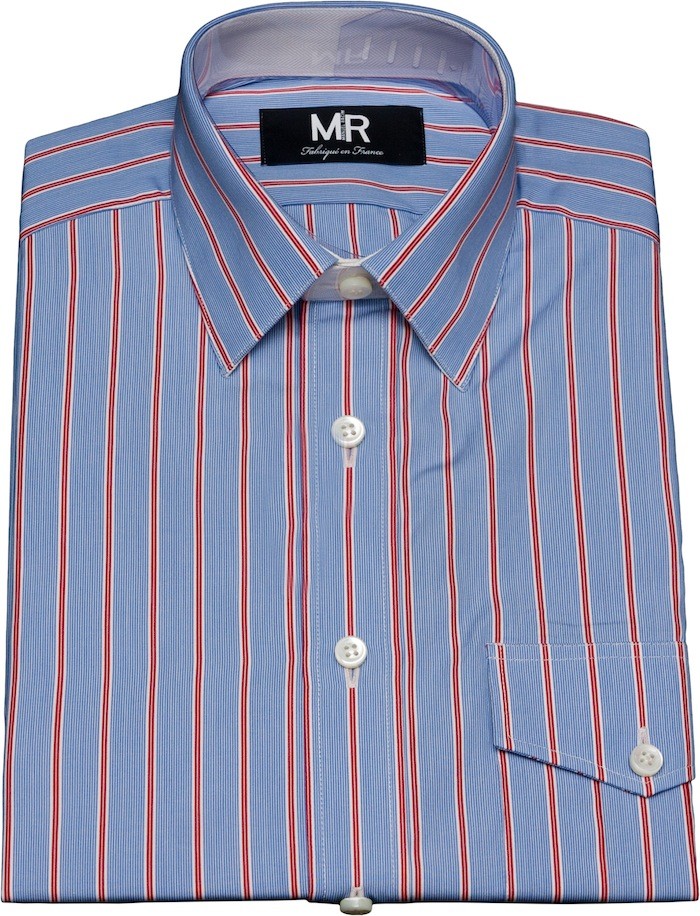 "We wanted to reinvent the process," says Guardiola, "we wanted to make something very convenient and address the busy New Yorker." They've reinvented the process by making their small old-fashioned style shop a modern studio that breaks any preconceived notions you may have had about the experience. With rotating walls and touch-screens, you'll see how the ManuelRacim founders thought of everything when designing their business. The fabric samples are displayed in two panels along the wall, and with the click of a button, the fabrics start to move in an upward direction boasting over 200 samples. The touch screen mirror located to the left of the fabric samples aid in your shirt design, where you are able to choose from a variety of styles.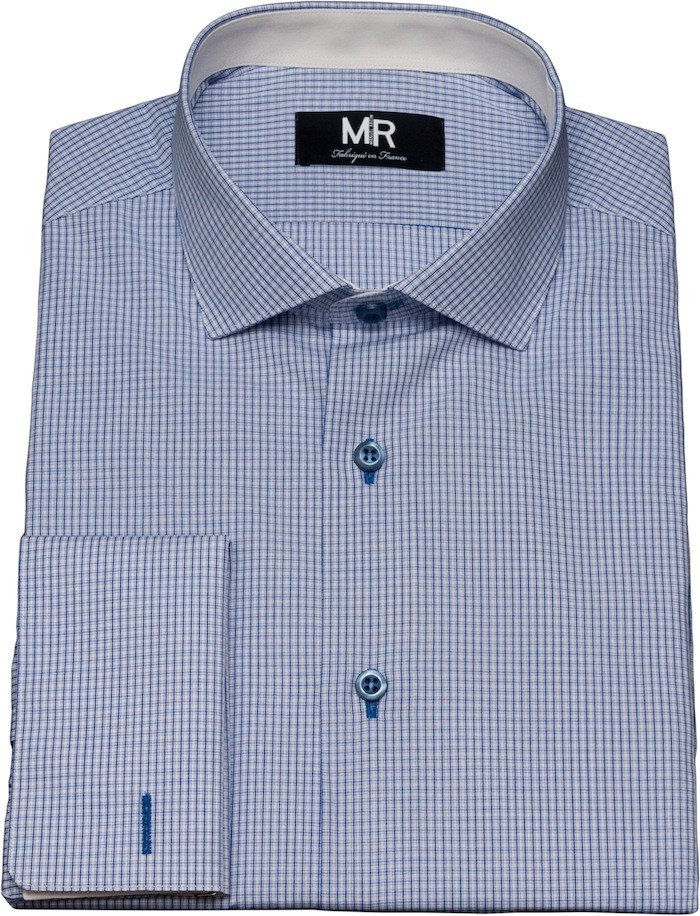 The process is quick, only taking about 20 minutes. First your measurements are taken. Once your measurements are added to the computer, they stay in your account for future purchases. When you have your measurements, you can leave and finish the process from the website at home, or you can stay for the full experience. Hopefully you choose to stay, in which case you can pick your fabrics from the rotating panel. You can feel them to decide if they're soft enough. After you've picked the right fabric, you make your way over to the touch screen. Here, you choose the style shirt you would like, then you decide what color and size you would like for your collar and cuff.
You can even have your initials monogrammed or a saying embroidered into the shirt in a few different spots. "I have a very good friend who got married a few months ago," explains Manuel, "and he had the date of his wedding as well as the wife and grooms initials embroidered into his shirt."After your shirt has been designed, your requests are sent to France where the shirt is made, and will arrive back to you in a matter of days, at no extra cost to you.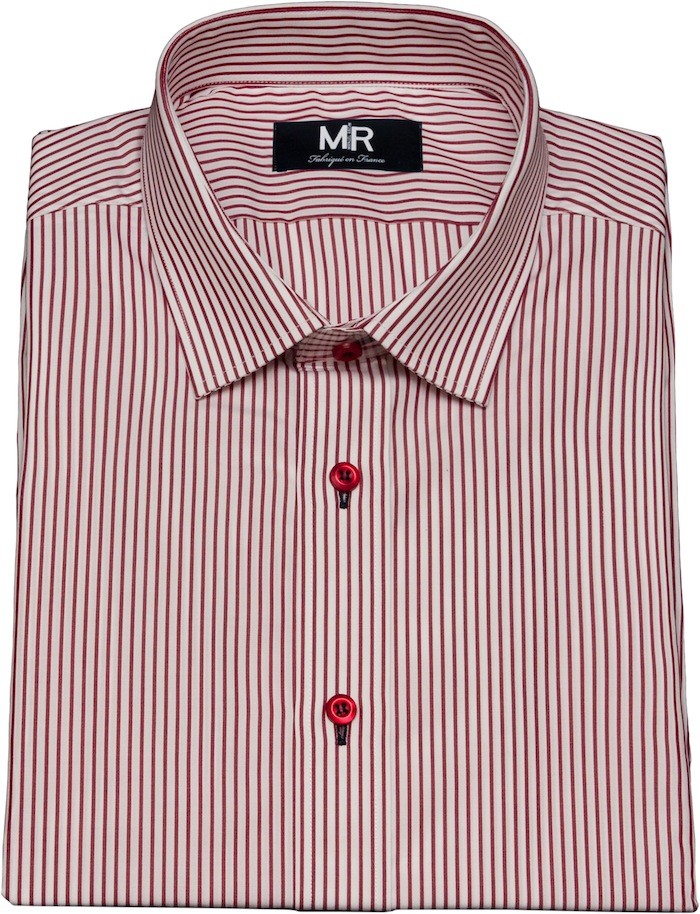 Manuel explains that they only focus on custom-made shirts because "we want to focus on one specific part and be the best that we can be at it." He mentioned that there are a lot of other places out there already making custom-suits, so they wanted to branch out from the norm and make a shop where the customers can express their taste, style, and creativity. As far as the future of ManuelRacim, Manuel says that so far they "have received really good feedback from the customers, so the main focus is on keeping the customers happy."