This Month in Bespoke: Windsor Custom
04.08.2014
What lies beneath your average bar in New York City? Usually a basement, used for extra storage, collecting dust throughout the years. What lies beneath an upscale sports bar in New York City? A custom made-to-measure suiting lair offering the best in bespoke. Hidden away beneath the Ainsworth in Chelsea —one of New York City's most popular high-end sports bars— is Windsor Custom, a top-secret mens suiting paradise.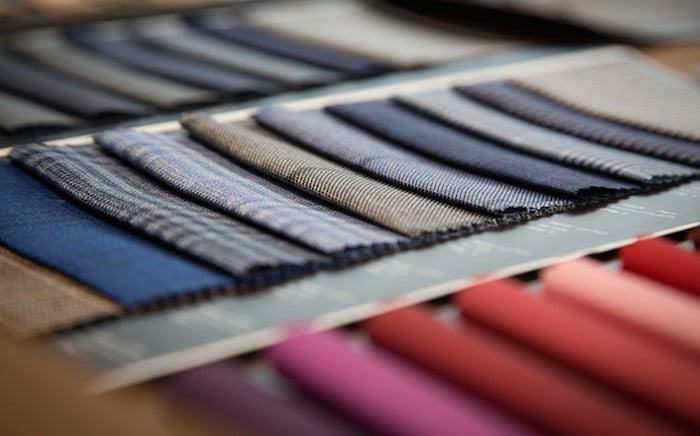 Once you make your way down the staircase, you'll find yourself in the comfort of a handsome man cave, enjoying heavy pours from their full bar, ordering from a tasting menu should you prefer to eat before being fitted, playing a round of pool, or relaxing on the plush couch. Owners Matt Shendell and Brian Mazza created Windsor Custom to provide men with well fitting suits, in a comfortable, masculine environment. Basically, an effort to help men shop the way they should. "Our mission is to help guys feel more comfortable about expanding their wardrobe with interesting colors and patterns",  Mazza explains, "while making sure their basic clothes fit as well"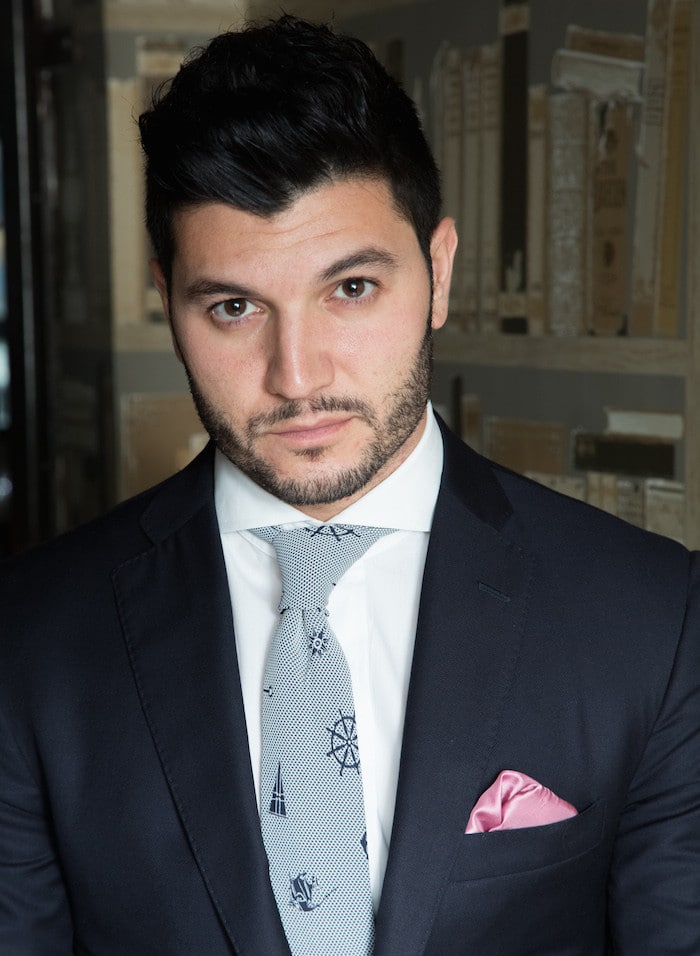 The process is easy and enjoyable for everyone, especially the man that chooses to shop only a few times a year. After making an appointment, you head on down the private staircase in The Ainsworth. "We discuss everything you're looking for, ranging from fabric design to structure" says colleague Ryan Grayson. Your measurements are taken, you design your shirt, suit or tux, and you go back up to The Ainsworth and have a few more drinks. Once you place your order, the suits take about four to six weeks to prepare. After seeing how well dressed these men are, you can trust that they know what they're talking about when it comes to clothing. When asked what makes a well made suit, Mazza simply states "the suit needs to be fully canvassed, have well made shoulders, and the arms need to fit, while not being too fit."
We're not the only ones that trust the guys at Windsor Custom to provide the best fitting suits. Together, Grayson and Mazza have dressed actors, athletes and chefs alike—Actor Albert Brooks for the Golden Globes, Chef Todd English, Olympic Swimmer Ryan Lochte, Willie Colon from the Pittsburgh Steelers and Musician Diplo, just to name-drop a few.
So if it's your thing to be fitted for a well- made suit and socialize at a custom clothing retailer inside a bar (why wouldn't it be?), than Windsor Custom is the place for you. Find yourself in the midst of attractive and successful men as you are perfectly fitted for the best made suit to add to your collection. Trust us, your closet will thank you.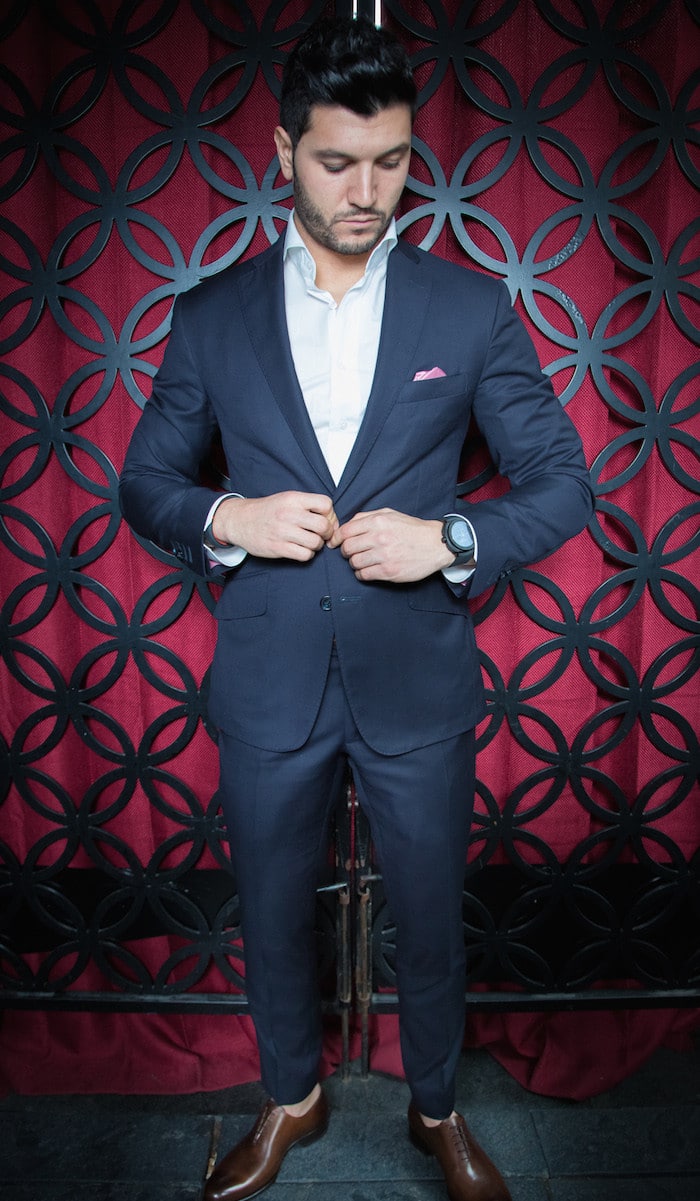 Windsor Custom is located beneath The Ainsworth at 122 W 26th St. Appointment only, call 212.741.0628. www.windsorcustomnyc.com
Photo Courtesy of Windsor Custom