Nanos by Cboe to Launch on March 14
02.03.2022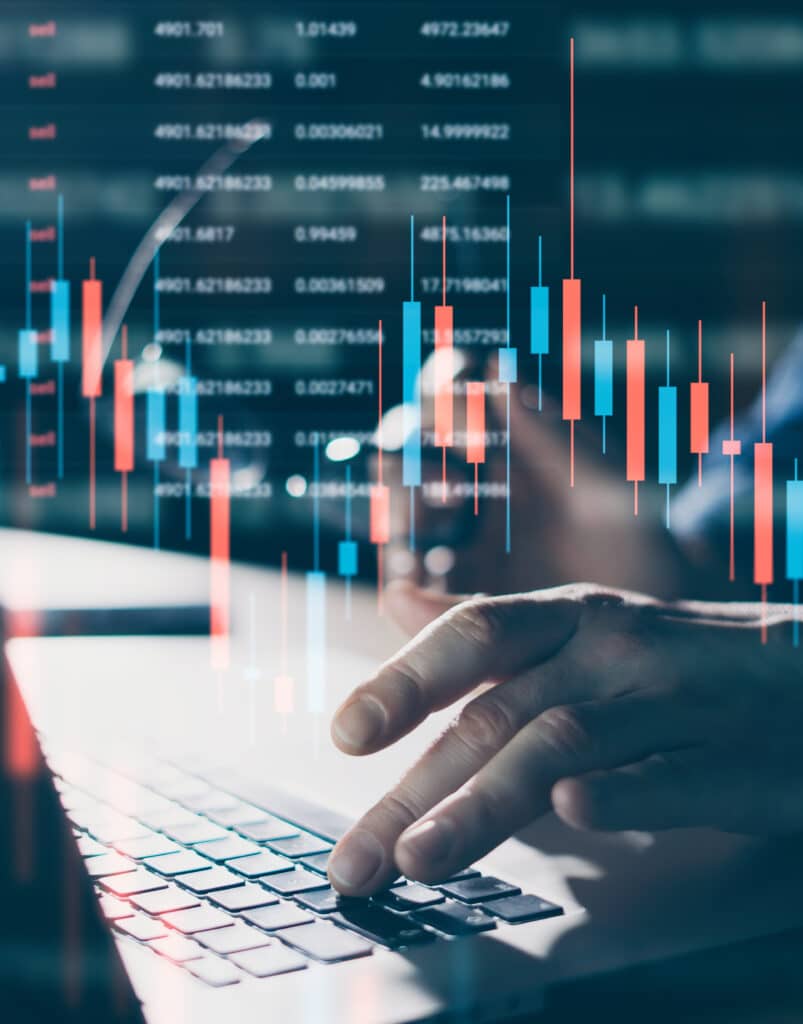 Designed to make options trading more accessible for investors
1/100th the size of Mini-S&P 500 Index options contract
One-multiplier, cash-settled (no delivery of physical shares) and European-style (no early exercise)
Cboe Global Markets, Inc., a leading provider of global market infrastructure and tradable products, announced it plans to launch trading in Nanos by Cboe beginning Monday, March 14, subject to regulatory approvals. At a fraction of the size of a standard options contract, Nanos is a first of its kind, one-multiplier, cash-settled listed options contract that will help provide greater access to options trading. The new contracts will be listed exclusively on the Cboe Options Exchange.
World, meet Nanos — the world's first listed one-multiplier option based on the S&P 500 Index. Trading time begins the week of March 14. Stay tuned to keep on top of trends and news. https://t.co/uBVC5fA12O pic.twitter.com/V5Al24ZmqV

— Cboe (@CBOE) February 2, 2022
Nanos will be available to trade based on the value of the S&P 500 Index1, providing investors with a simple and cost-effective way to gain broad exposure to the U.S. equity market and execute hedging, asset allocation and income generation strategies.
"Cboe's investment in Nanos is specifically designed to meet the needs of today's growing retail trading community," said Ed Tilly, Chairman, President and CEO of Cboe Global Markets. "Our goal is to broaden accessibility to options, empower new market participants with education, and enable them to better express their opinions on market movements. Nanos are the first option of its kind that we believe will provide a new and simpler way to begin trading options, allowing investors that are new to options trading to start small and learn the potential benefits that index options can provide."
With a smaller multiplier than standard options contracts, Nanos S&P 500 options (ticker: NANOS) allow traders to express their opinions on market movements at a lower cost than options with larger contract sizes and thus higher notional values. The product is expected to result in an average premium price of approximately $5 per contract (excluding applicable transaction fees and broker commissions), lowering the financial barrier to entry for many investors. In addition, at 1/100th the size of the Mini-S&P 500 Index options (XSP) contract, Nanos are designed to help traders more easily identify and size trades, providing them with greater precision when hedging or taking a directional position.
Nanos will be available to investors who are approved by their retail brokerages to trade options. To complement the launch of Nanos, the Cboe Options Institute plans to offer a new options introductory curriculum tailored to retail traders. In addition, Cboe expects to work with retail brokerages to provide additional educational resources and tools to help investors better understand the characteristics of options and build the knowledge they need to trade with confidence.
"Interactive Brokers is committed to offering a wide range of products at a low cost that address our clients' evolving needs," said Steve Sanders, Executive Vice President of Marketing and Product Development at Interactive Brokers. "We are pleased to now offer Nanos, which will provide active traders with cost-effective trading opportunities and expanded access to the options market. We look forward to continuing our existing relationship with Cboe to provide more innovative solutions and educational resources to benefit our clients."
"TradeStation is pleased to be day one supporters of Nanos, which we believe will lower the barrier of entry to options trading for many investors," said John Bartleman, President and CEO of TradeStation Group, Inc. "As interest in options trading continues to grow, we believe Nanos will appeal to all types of traders, including those who are new to this asset class and seeking to build their knowledge and experience with options."
"Tradier is excited to collaborate with Cboe to expand access to options trading for more investors," said Kevin Luthringshausen, Senior Vice President of Business Development at Tradier. "We remain committed to serving the growing retail trading community and believe Nanos will empower these investors in ways like never before, offering them a new and innovative way to begin trading options and execute hedging and income generation strategies."
"Webull's clients are at the core of our business, and we are pleased to offer Nanos so that a greater universe of investors can learn about the usability and benefits that options can provide," said Brendan Fuller, Managing Director, Financial Risk at Webull Financial LLC. "Designed to make options accessible for all, Nanos empowers investors with lower costs and new trading opportunities, regardless of account size. We are pleased to collaborate with Cboe to expand our educational offerings and help investors learn the utility of options trading."
"As many retail investors continue to grow their knowledge base and investment portfolios, index options can be a valuable tool to help protect or enhance their investments in a variety of market conditions," said Rob Hocking, Senior Vice President and Head of Derivatives Strategy at Cboe Global Markets. "We believe investors' access to options, like any other securities, must be appropriately supported with investor education, and Cboe is committed to offering best-in-class educational resources to help new traders learn about this new product and the prudent use of options."
Listed options are a time-tested and valuable investment tool that allow market participants to gain market exposure and manage their portfolio risk, however, it is important that new investors understand how to use options products and the potential risks2.
Nanos S&P 500 will be cash-settled (meaning traders don't have to worry about buying or selling the underlying asset at expiration) and European-style (which have no early exercise option) with P.M.-settlement.
To learn more about Nanos by Cboe, visit www.cboe.com/nanos.
Source: Cboe