Photo Preview: Shinn Estate Vineyards
04.19.2012
There are no other vineyards on Long Island that have all of the following: a distillery, a bed and breakfast, a wind turbine, and a completely organic soup-to-nuts methodology. This particular vineyard, owned by the husband-and-wife team of Barbara Shinn and David Page (the former owners of Home restaurant, still in Greenwich Village), not only has all of the above–it also has a refined city-meets-countryside aesthetic, locally sourced (and farm-raised, on location) food, and wines attuned to the ways and beauties of the surrounding ecology.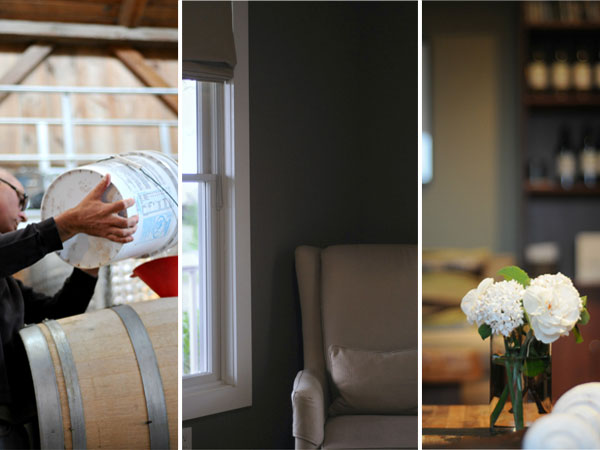 Left to right: 1) David Page pours a first run of distilled cabernet franc, which will eventually become the vineyard's Eau de Vie. 2) The Farmhouse bed and breakfast is decorated in a modern, cleanly elegant style. 3) Homegrown decor: Flowers from Barbara Shinn's garden.
Ahead of our upcoming "A Day In The Life" feature on this vineyard are a few photo teasers: in the meantime, keep your eyes peeled for our piece on Shinn Estates in the July/August edition of Markets Media Life.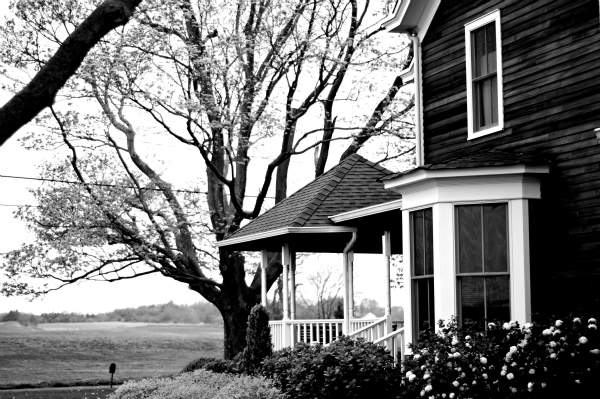 Upon purchasing the land and the original farmhouse in 1998, Barbara and David set about restoring the building to its authentic self, all while nurturing the land back to life, too.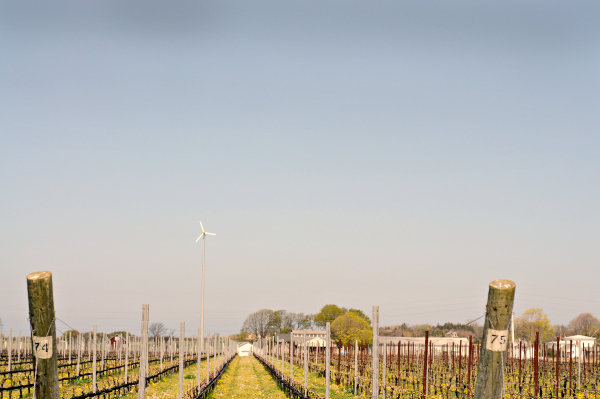 Shinn Estates is powered entirely by its wind turbine and solar roof panels. It also uses natural fertilizers and no chemical herbicides, as evidenced by the riotously cheerful growth of wild plants beneath the vines.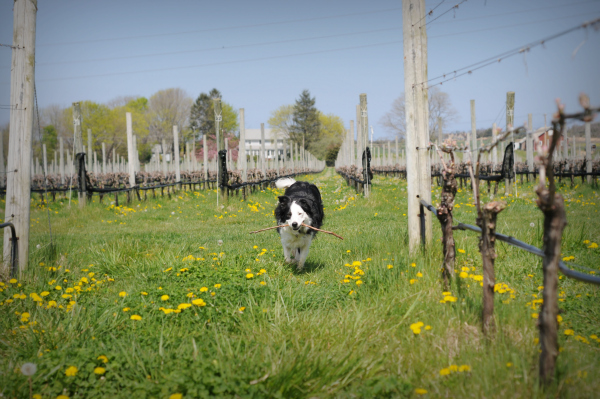 The resident border collie, Panda.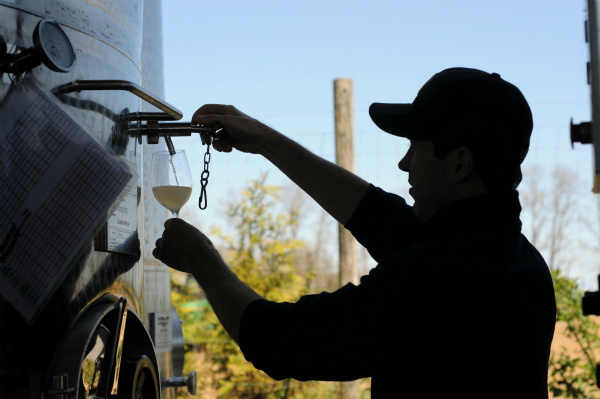 Shinn Estate's winemaker, Patrick Caserta, stirs up the Chardonnay tanks and pours out a sample to test for the week.
In our July/August issue, we'll take you on a minute-by-minute tour of life as an organic winemaker. For more info on  Shinn Estates, visit www.shinnestatevineyards.com
Photos by Jill Futter, Markets Media Life, 2012. All rights reserved.