Private Sector Voluntary Carbon Markets Taskforce Launched
09.02.2020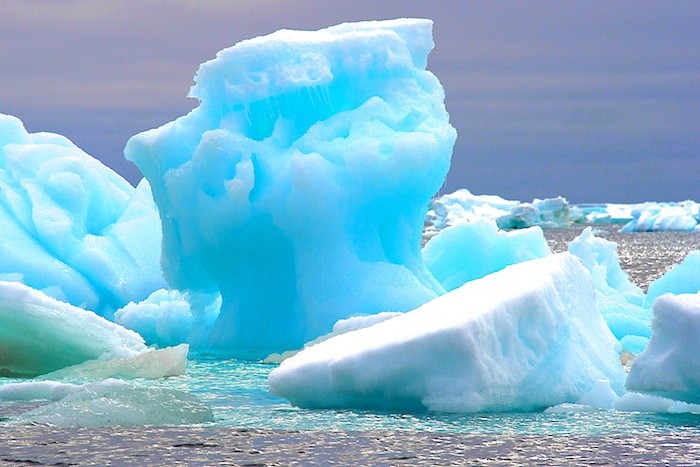 Today, a private sector-led taskforce was launched to begin scaling Voluntary Carbon Markets, which need to be grown and consolidated to help meet the goals agreed in the Paris Climate Agreement.
As an increasing number of companies commit to reducing emissions, and investors demand clear, credible transition plans, a well-functioning voluntary carbon market will be critical to reaching net zero and net negative goals. To meet this growing demand the current market will need to scale at least 15x, and potentially 160x.
The Taskforce on Scaling Voluntary Carbon Markets, launched by Mark Carney, UN Special Envoy for Climate Action and Finance Advisor to UK Prime Minister Boris Johnson for COP26, is chaired by Bill Winters, Group Chief Executive, Standard Chartered and sponsored by the Institute of International Finance (IIF) under the leadership of IIF President and CEO, Tim Adams. Annette Nazareth, a partner at Davis Polk and former Commissioner of the U.S. Securities and Exchange Commission, will serve as Operating Lead for the Taskforce. McKinsey & Company will provide knowledge and advisory support.
The IIF is a proud participant and sponsor of the new private sector-led Taskforce on Scaling Voluntary Carbon Markets, which will develop a blueprint for a market that efficiently connects demand with supply. Learn more: https://t.co/aHDvbNLv74 pic.twitter.com/1PaXdvcttc

— IIF (@IIF) September 2, 2020
Mark Carney said: "Companies and the investment community are increasingly focused on supporting the transition to a net zero economy and developing credible transition plans. To achieve net zero, they will need to decarbonize and many will need to offset some emissions as part of the transition, creating a surge in demand for offsets. The financial sector can use their expertise in building market infrastructure to create a carbon offset market which connects this demand with supply. I am pleased that the experts from across the financial system as well as buyers and sellers of offsets will come together to create a blueprint for such a market. This collaboration could make an enormous contribution to supporting the whole economy transition required to achieve the climate goals that our society demands and future generations deserve."
Bill Winters said: "Since the Paris Agreement was signed five years ago, one of the key elements to support its goals, an effective international carbon market, has been missing. By scaling voluntary carbon markets and allowing a global price for carbon to emerge, companies will have the right tools and incentives to reduce emissions at least cost.
"I look forward to leading this group of highly talented market experts to help the private sector fully play its part in decarbonising the global economy through effective and efficient voluntary carbon markets."
Tim Adams said: "Mitigating and adapting to climate change may be the most consequential challenge we face in our lifetime. Each of us has an obligation to future generations to do what we can, and the financial sector has a large role to play.
"By bringing experts from across the value chain to the table, this Taskforce will play an integral role in the development of an effective voluntary carbon market and will bring us a step closer to net zero emissions."
In the coming months, the Taskforce will take stock of existing voluntary carbon markets and efforts to grow these markets, identify key challenges and impediments, build consensus on how best to scale up voluntary carbon markets and finally, present a blueprint of actionable solutions.
The Taskforce itself will be comprised of more than 40 leaders from six continents with backgrounds across the carbon market value chain. Participants bring expertise from the financial sector, market infrastructure providers, and buyers and suppliers of carbon offsets.
Voluntary carbon markets, a critical piece of emissions-reduction efforts world-wide, enable buyers to purchase credits that support emissions-reducing projects, thereby contributing to a smaller global emissions footprint overall.
Members of the Taskforce include:
Jeff Huang, AEX Holdings
Mary Grady, American Carbon Registry
(Representative to Be Confirmed), Bank of America
Meaghan Muldoon, BlackRock
Kyle Harrison, Bloomberg NEF
Francois Carré, BNP Paribas
Enric Serra, BP
Robert Coviello, Bunge
Edward Hanrahan, ClimateCare
Mikkel Larsen, DBS
Salla Sulasuo, DSM
Gérald Maradan, EcoAct
Zhao Jinling, Elion
Maryam Bin Fares, Etihad
Jochen Gassner, First Climate Markets
Owen Hewlett, Gold Standard
Kara Mangone, Goldman Sachs
Anthony Belcher, ICE
Kathy Benini, IHS Markit
Isabela Aroeira de Almeida, Itaú Unibanco
Joshua Were, KenGen
Claire Dorrian, LSE
Ben Readman, Macquarie
Emma Mazhari, Maersk
Anirban Ghosh, Mahindra
Jonathan Shopley, Natural Capital Partners
Esteban Mezzano, Nestlé
Peter Zaman, Reed Smith
Paul Dawson, RWE
Bill McGrath, Shell
Jenny Bofinger-Schuster, Siemens
Ingo Puhl, South Pole
Chris Leeds, Standard Chartered
Koushik Chatterjee, Tata Steel
Sebastien Pascual, Temasek
Huw van Steenis, UBS
Thomas Lingard, Unilever
David Antonioli, Verra
Guillaume Quiviger, Vitol
Ingrid York, White & Case
John Melby, XCHG
Source: IIF