Refinitiv Debuts Country Sustainable Development Scores
10.20.2020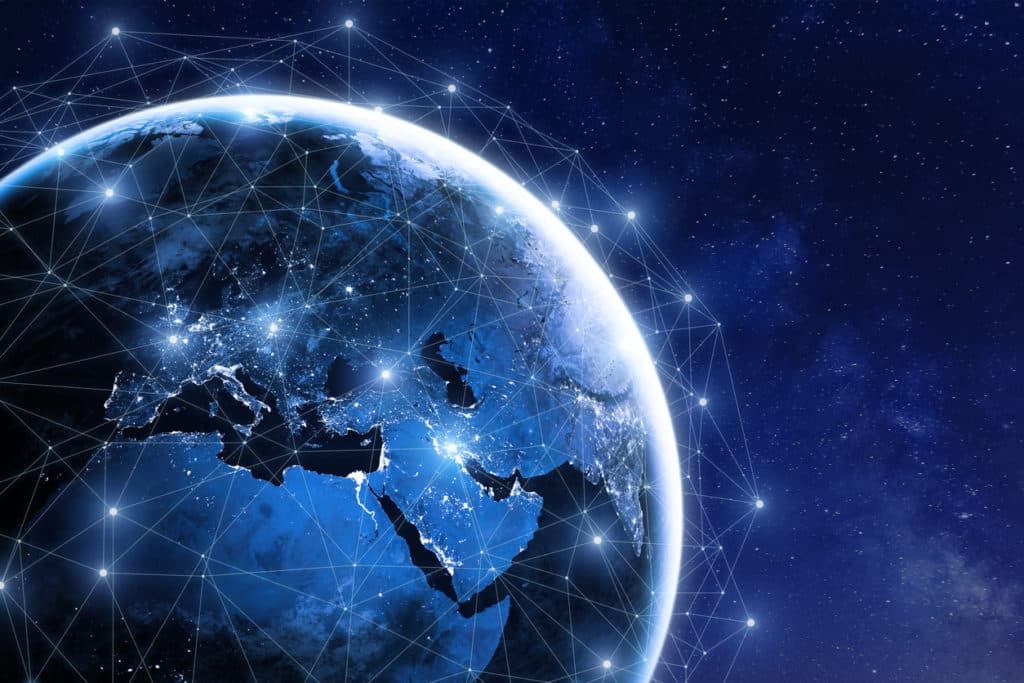 Investment managers and financial advisors to benefit from Refinitiv Country SDGs Scores – a transparent and objective measure of how well sovereigns align with SDGs – available on Refinitiv Eikon.
Top 10 countries with the highest SDG scores include Norway, United Kingdom, Switzerland, Sweden, Netherlands, Iceland, Germany, Denmark, Finland, France.
Building on its commitment to connect and advance the global financial community through data and analytics, Refinitiv announced Country Sustainable Development Goals (SDGs) Scores as a pivotal data-metric in the transition to sustainable investing – providing comparisons at the country level for fund managers, advisors and investors.
The Country SDGs scores are informed by Refinitiv's macroeconomic time series database Datastream®, and are available through Refinitiv Eikon. They are designed to transparently and objectively measure a country's relative performance across each of the SDGs and sub-metrics.
The Country SDGs scores cover 210 countries, 17 UN SDGs and 148 benchmarked metrics that compose the SDGs. They are calculated on an annual basis using the latest available information, providing an overall SDG level and individual metric level performance scores. In total, there are 242 detailed indicators that feed into each of the 17 SDGs. A bottom-up approach was taken to map each of the 242 indicators outlined in the framework against the 8.5 million active economic indicators available in Datastream. Where there are two or more countries with the same final score, further analysis and differentiation would take place on the underlying 17 SDG scores as per an investor's preferences.
One way @Refinitiv is helping #investors invest against the @UN #SDGs is our new country #SDG scores. Discover more. https://t.co/BCyTXcg3iO pic.twitter.com/3pP9DSnIS8

— Refinitiv (@Refinitiv) October 20, 2020
Leon Saunders Calvert, Head of Sustainable Investing, Lipper and I&A Insights, Refinitiv, said: "Sovereign issuance of capital is a critical component of sustainable financing and being able to quantify, for the purposes of investment allocation decisions, the ESG footprint of countries as well as of companies, makes this enhancement an important augmentation of the assets that Refinitiv continues to bring to bear to support the mainstreaming of ESG data into financial markets."
Earlier this year, Refinitiv debuted Fund ESG Scores to facilitate industry transition to sustainable investing. In 2019, Refinitiv brought together its ESG Sustainable Investing and Lipper Fund Ratings businesses to increase focus on unearthing links between sustainable business strategies and financial performance.
Will Jan, VP & Lead Analyst, Outsell, said: "With the call to action by all United Nations Member States to preserve the planet, end poverty, and ensure that global citizens have an opportunity at prosperity and peace by 2030, the role of the financial community becomes even more important in enabling the success of SDGs."
Wally Okby, Senior Analyst, Aite Group, said: "The diligent bottom-up methodology underpinning Refinitiv's new country SDG scores will help unleash a new level of ESG data clarity and standardization across the industry – a clear win for investors and their financial advisors keen to integrate ESG factors into investment selection."
Will Trout, Head of Wealth Management, Celent, said: "As a global information services leader, Refintiv understands the opportunities afforded by ESG-related data, as well as the challenges involved in making that data actionable. These country-based SDG scores support goals of timeliness and comparability while delivering the depth of analysis that investors need to make informed decisions."
Source: Refinitiv