Restaurant Profile: Mr. K's Restaurant
07.06.2015
By Stephanie Oh, Markets Media Life Correspondent
What is it?
An upscale Chinese restaurant, owned by Johnny Kao with the Executive Chef Chen-Hua Yan, is the holy grail of Asian Cuisine at the center of Manhattan offering its customers the distinctive tastes from the four main regions of China – Peking (North), Shanghai (East), Canton (South), and Szechwan (West).
Where is it located?
Mr. K's Restaurant is located at 570 Lexington Avenue (51st at Lexington) in the heart of Midtown Manhattan amidst a sea of other fine dining establishments who try to emulate their success.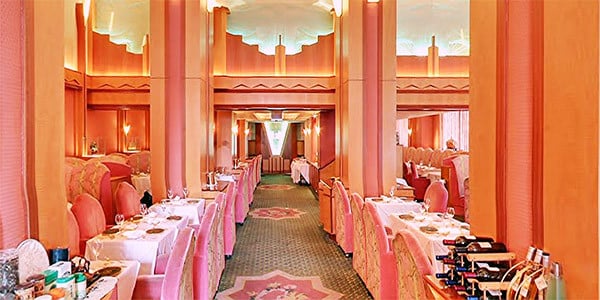 What's good here?
After you're pampered with a hot towel to start your meal – I would try the Lover's Dumplings or a signature soup for your appetizer. The blazing heat of Peking Duck, Crispy Beef, or Prawns swimming in Garlic Sauce keep loyalists coming back to try this oriental delight.
You should come here if…
You want to be wowed by the high ceilings, the art deco and authentic Chinese gourmet, Mr. K's is the place for you. Since opening in February of 1998, Mr. K's Restaurant has topped food critic's best lists; in 2015, it is nominated as a winner for Open Table's Dinner's Choice. Mr. K's also offers a refreshing dessert – exotic fresh fruit or ice cream with the best café – made in front of you by their service specialist, who don't miss a thing offering its customers sorbet in between courses to clean one's palate before entering the next phase of dim sum paradise.
What's the best time to go?
Mr. K's Restaurant is a power-lunch hot spot daily from noon to 3 pm with a reservation suggested but not required. It is also a great place to bring your significant other for a romantic night dinner for 2. Don't forget to ask for a booth an enjoy the orientalism midst of the concrete jungle.
Mr. K's Restaurant
570 Lexington Ave #1, New York, NY 10022
(212) 583 – 1668
Mon – Fri   11:30 am – 11 pm
Sat – Sun   12 pm – 11 pm
For inquiries, please contact Mr. K's at service@mrkny.com . 
Featured images via Yelp/Dollar Photo Club/Zagat.