Restaurant Profile: Pure Thai Cookhouse
06.24.2015
By Stephanie Oh, Markets Media Life Correspondent
What is it?
An authentic Thai food eatery specializing in homemade Thai noodles, that evokes a feeling of dining in a Southeast Asian canteen.
Where is it located?
Pure Thai Cookhouse is located at 766 9th Avenue, New York, right on the corner of the bustling 51st street in Hell's Kitchen.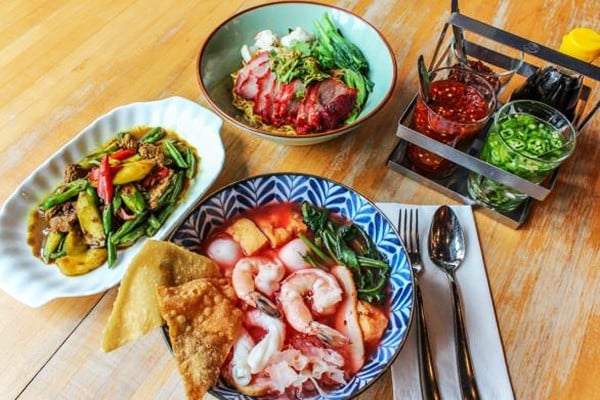 What's good here?
This is the moment when you ditch Ippudo ramen or Momofuku Noodle Bar and make a beeline for this unique Thai eatery owned by the husband-and-wife team David and Vanida Bank. Ratchaburi Crab & Pork Dry Noodle ($13) is their signature dish, handmade with lump crabmeat, scallions, and perfectly roasted pork that comes from Ratchaburi province, Vanida's hometown in Thailand. Along with the fusion Thai noodles, Pure Thai Cookhouse provides flavorful specialties like the Jungle Curry Fried Rice With Chicken ($11) that comes with spicy jungle curry, snow pea, and several hot chili peppers that will numb your mind as well as your tongue. The dishes are filling, but if you are hungry as a bear, you can always start your meal with some satisfying appetizers like curry puffs with caramelized chicken ($8) or roasted baby bak ribs marinated in bean paste with a touch of cilantro ($9.5).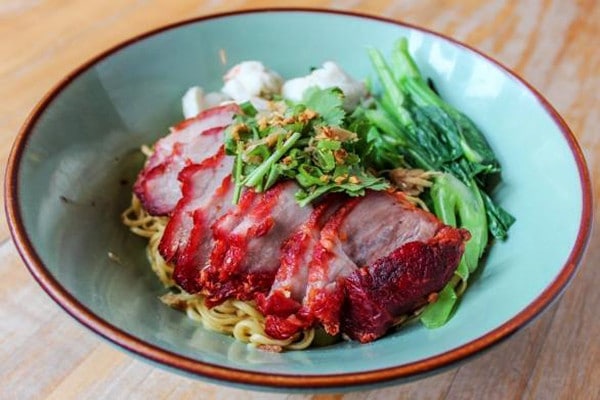 You should come here if…
You are looking for a cozy Thai restaurant to satisfy your culinary wanderlust. Pure Thai Cookhouse also offers pumpkin custard with sweet coconut sticky rice ($8) to finish your meal. While chowing down on your Thai food, you should either order Thai Iced Coffee ($4) or Coconut Juice ($4.5) to let your food go down smoother.
But not if…
You are not a fan of spicy. Some of the Pure Thai Cookhouse dishes are strongly spicy, and they do not provide an exchange/return for your already cooked meal. However, you can always order the classic Pad-Thai ($12) if you're eating Thai food for the first time (I doubt it). Also, the noodle and rice lists are quite impressive so make sure to ask your waiter to recommend today's specialties for you.
What's the best time to go?
As a New Yorker, you probably know that the early bird catches the worm, so get here early around 5 pm to avoid the rush. If you want to expand your culinary horizon, definitely make a beeline to this cozy charm in Hell's Kitchen.
Pure Thai Cookhouse
766 9th Avenue, New York, NY 10019
(219) 581-0999
12 pm – 10:30 pm
Featured Images via Zagat