Restaurant Profile: Tartine Café
06.15.2015
By Stephanie Oh, Markets Media Life Correspondent
What is it?
A BYOB French bakery bistro serving tasty and authentic French food.
Where is it located?
Tartine Café is located at 253 West 11th Street, New York, in a quaint West village neighborhood.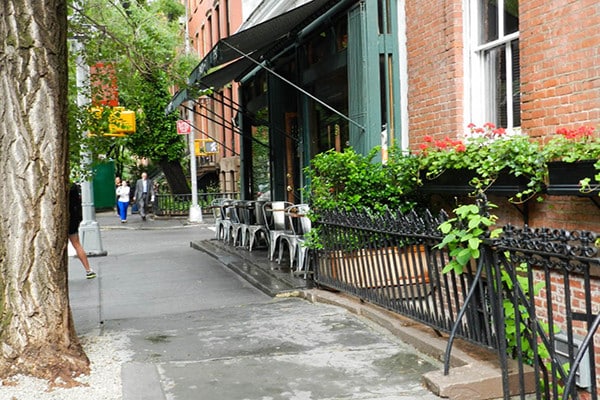 What's good here?
If you are craving a French Onion Soup with a ton of cheese on top, voilà: this is the perfect place. Spicy Chicken is also highly recommended by the owners. The dish consists of tender chicken pieces marinated in spicy lemon sauce. French fries, and guacamole. (Of course, the French do not eat French fries with ketchup; they certainly do not eat them with guacamole too. However, this weird combination is too luscious to not to try.)
You should come here if…
You are an eager locavore and want to start your day with light and crusty croquet-monsieur toast. If you are rather an egg person, you should order Eggs Norvegienne, which consists of a poached egg with gravlax and English muffins. It's also nice to stroll along the tree-lined neighborhood before or after your meal; just remember to bring a bottle of wine! Overall, this is a highly recommended place to expand your palate.
But not if…
You do not like waiting in line to try out some of the best French food brought out in an artisanal spirit. Now that the air is shimmering with heat, you may have to wait a couple of hours to get a table. If you are annoyed with the hot weather and endless lines of people, probably this wouldn't be the perfect spot for you to dine out.
When's the best time to go?
Tartine Café serves brunch Monday through Friday from 9 am to 11:30 am, Saturday through Sunday from 10 am to 4 pm; lunch is Monday through Friday from 11:30 am to 4 pm; dinner is served Monday through Saturday from 5:30 pm to 10:30 pm, Sundays from 5:30 pm to 10 pm. We recommend heading to the place by 5 pm when people are still getting out of their lunch food coma. While you wait, ask your waiter to uncork the wine of bottle for you: enjoy the neighborhood before you experience a little taste of French heaven.
Photos by Markets Media/Stephanie Oh and TartineCafeNYC