Rising Star Q&A: Lauren Rauch, Chicago Trading Company
07.23.2019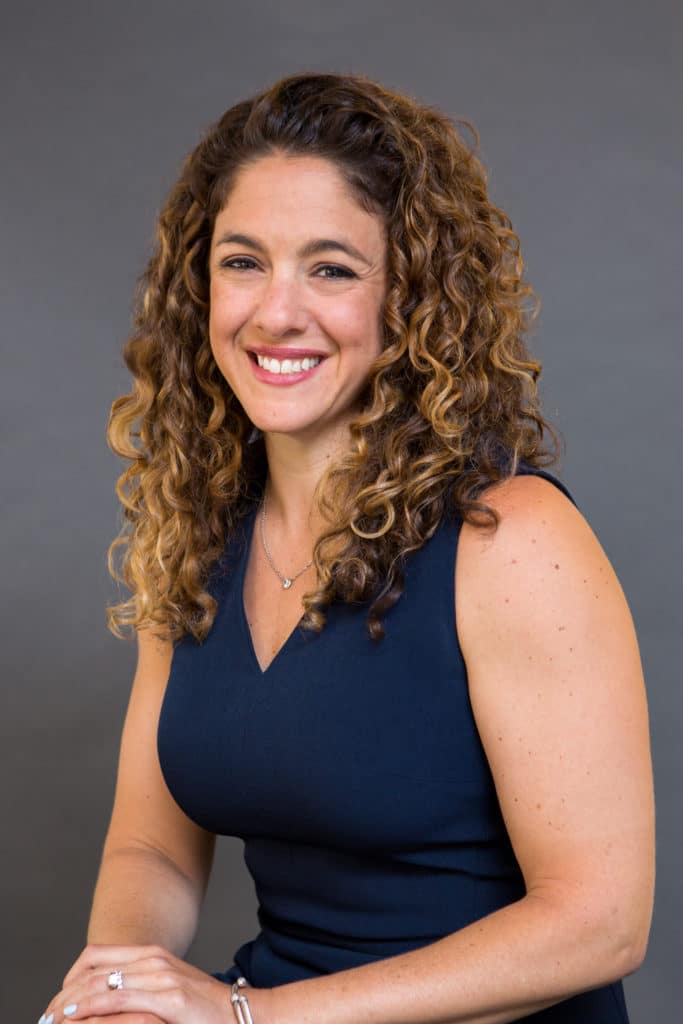 Lauren Rauch, Head of Index Options Trading at Chicago Trading Company, was recognized as a Rising Star at Markets Media's 2017 Women in Finance Awards. Markets Media recently caught up with Lauren to hear about what she's been up to since, as well as her thoughts on the advancement of women in finance generally.
Since receiving the 2017 Rising Star Award what has been your most important accomplishment?
When I received the award, I was our global Head of Risk Management and then at the end of 2017, I switched roles and took over as Asset Class Head for our US Indexes business and since then have been really focusing on our S&P and VIX trading operations.
I think the biggest accomplishment has been making the transition from a firm-wide, defensive risk management role to a more focused offensive trading role. In my new role, I'm working to drive trading strategy and take our business forward. I've also gone from managing a very small team, to having many direct reports and leading a team of 40 people. We have invested a lot of time and resources into getting the team set up for success. By defining our objectives and putting people in the right roles, we seek to empower our team members and create an organizational structure that can grow with the business.
Is there anything about your career path that would surprise us?
I have spent my entire career at CTC. I started as an entry level trading assistant, then became a trader, including some time spent trading in a pit on the CBOE. I spent about 10 years in a hands-on trading focused role where I was doing trade execution, risk management and eventually starting and running some trading desks. In 2013, I took on CTC's Global Head of Risk Management role and learned a lot about how to think about things from a big-picture perspective – how to view risk management of the firm as a whole.
I wanted to build off that kind of leadership position and having had that level of responsibility to migrate back onto the trading side see what I could do there. Relative to earlier in my career, I am a bit more hands-off on the day-to-day trading and actually work on the management, leadership and strategy work which has been a really fun challenge for me.
Have you had any notable mentors or role models?
My mentors and role models have primarily been men at CTC and I've built really amazing relationships. I think it's been a great two-way street for me to learn from them and vice versa.
I think when you're in a male-dominated industry, having close trusting relationships with men can be extremely impactful; it has helped to give me the confidence I needed to push myself in my career and I believe I have helped them see our business from a different perspective.
When I think about the specific mentors I've had, I realized that the strongest relationships from early in my career were men, but that once I became a mother, I actually added an amazing female mentor to my roster. She provided guidance in how to manage my work-life balance. She was a hugely important part of my transition to become a working mom and I hope to continue to pay that forward in my firm.
And while we're on the subject of mentorship, I'd like to add that I believe it's extremely important for women to mentor men, which I've done a lot in my career. I think my mentorship of men in this industry helps push forward diversity and inclusion and has positively impacted the way these men interact with other women in our firm. It's so important to me that men and women are able to share their perspectives with one another and also advocate for each other's success.
What would be your advice to young women considering a career in finance?
My advice would be to not be intimidated by the financial industry. I have loved my time working in the finance industry and can't think of anything else I'd rather do. I'm challenged every day, I work with smart people who are also incredibly humble and constantly feel like the market and our business is changing, which is really exciting for me. I think finance, and in particular the derivatives industry where I live, is all about solving really challenging problems and working in a dynamic marketplace and having to think on your feet.
When I go to talk on college campuses or other places, I tell people, "its okay if you don't necessarily know what you want to do right now". You don't necessarily know 'I want to be a brain surgeon' or 'I want to work in education.' You can think about it on the axis of, 'What do I really like doing? Do I like working in teams? Do I really like doing quick minute-to-minute things and things that feel like taking a test? Or do I like long-term projects?' And if you start to think about what really fulfills you, I think it becomes central to find that in a job and in a career.
Why should women keep pushing their career in finance?
When I think about our firm, we recognize the importance of having the different perspective that women bring to the table. CTC is just as much a technology firm as it is a trading firm. The finance and technology worlds have been historically male-dominated and we know how important it is to change that. We know that hiring people who challenge us, think differently than us, and approach problems in a different way, will only help make us better. Our firm is taking many active steps to bring more women onto our teams and in impactful roles. The opportunities I have had at CTC and in my career have been life changing and I know other women can also have those opportunities if they pursue a career in finance.