15 Cars To See At the 2012 New York Auto Show
04.02.2012
Starting this Friday, April 6, the Jacob Javits Center flings open its doors to reveal the latest in the auto world: beyond the more quotidian midsized sedans, SUVs, and minivans lie a plethora of electric cars (good and bad), exotics (drool over the ever-astounding Bugatti Veyron), can't miss classics such as the Porsche 911, and long-awaited supercar concepts (most especially the Acura NSX). Here's are our picks for most interesting cars to check out at this year's event…with three runners-up.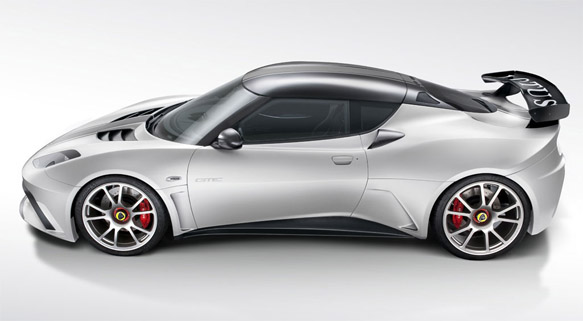 1. Lotus Evora. With siblings Elise and Exige pulled from the U.S. market after Toyota stopped all production of its engines, Lotus seeks to keep a foot firmly planted in American soil with the Evora, a 438-horsepower, 3.5-liter, supercharged V6 engine-equipped lightweight wonder with more carbon fiber than Lance Armstrong climbing the Alps. And it's for good reason: the Evora weighs a featherlike 2,813 pounds, allowing it to accelerate from zero to sixty in 4.3 seconds. Of all the cars on this list, we think the Evora produces the most spine-tingling bang for the buck: MSRP for this tiny wonder starts at $66,100.
2. Aston Martin One-77. The 2012 edition of this limited-production, $1.8-million dollar work of art is no longer available for purchase (only 77 are made every year), so be sure to stop by and see this gorgeous coupe amidst its similarly handsome (and more well-known) family members. Breathtaking design aside, the One-77 is also a high-performance machine: 750 horses reside under that sculpted hood, and they'll take you from zero to sixty in less than 3.7 seconds, with a top speed of 220 mph.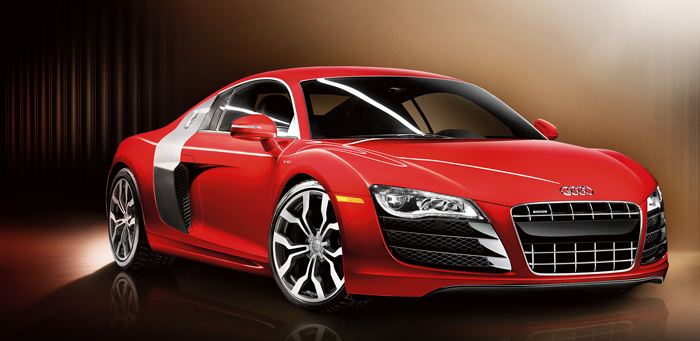 3. Audi R8. The latest iteration of this built-for-regular-Joes supercar is expected to launch this summer in both V8 and V10 versions. Fuel-efficient it is not, but with all those cylinders come 424 hp or 518 hp, depending on which one is more your speed: zero to sixty in this roundly sleek coupe is reached in 4 seconds. Meant to emulate a true racecar experience, the R8, which comes with deeper-than-average bucket seats and a 4-point harness, can be expected to do as well around a racetrack as it does around town. MSRP starts at $125,000.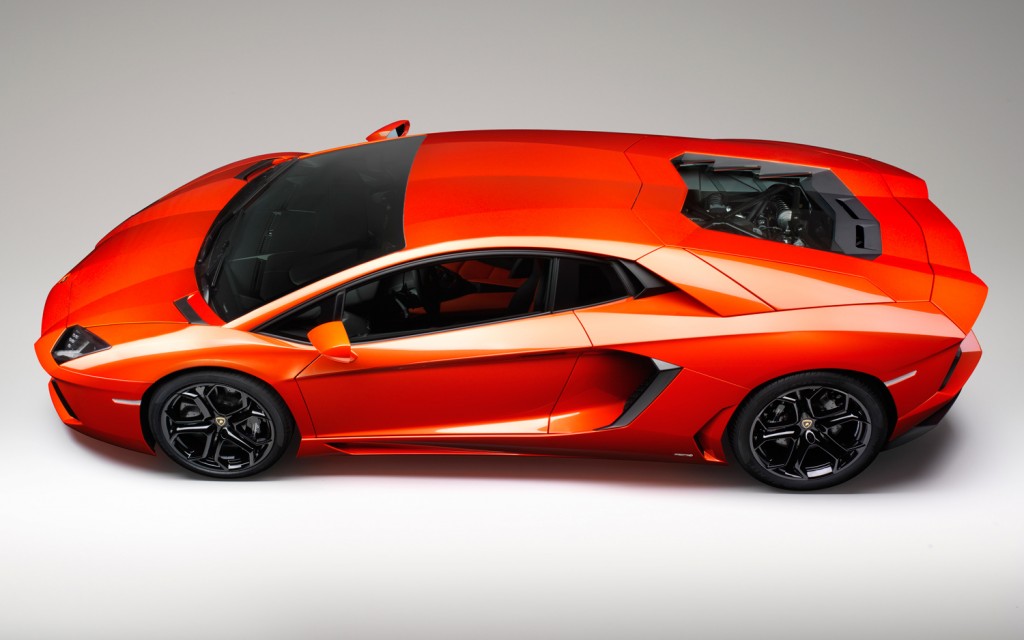 4. Lamborghini Aventador. With a striking resemblance to the subtly sleek Murcielago–the very car it's meant to replace–the flagship Aventador bears the Italian carmaker's trademark menacing attitude and muscular abilities. The starting price tag of $379,700 may seem whopping, but in exchange, you get one of only 700 Aventadors made each year, a 691-horsepower, 6.5-liter V12 engine, a top speed of 217 mph, and a zero-to-sixty time of 2.9 seconds. It's also nearly 200 pounds lighter than the Murcielago and reportedly handles like a dream. Yep, well worth it.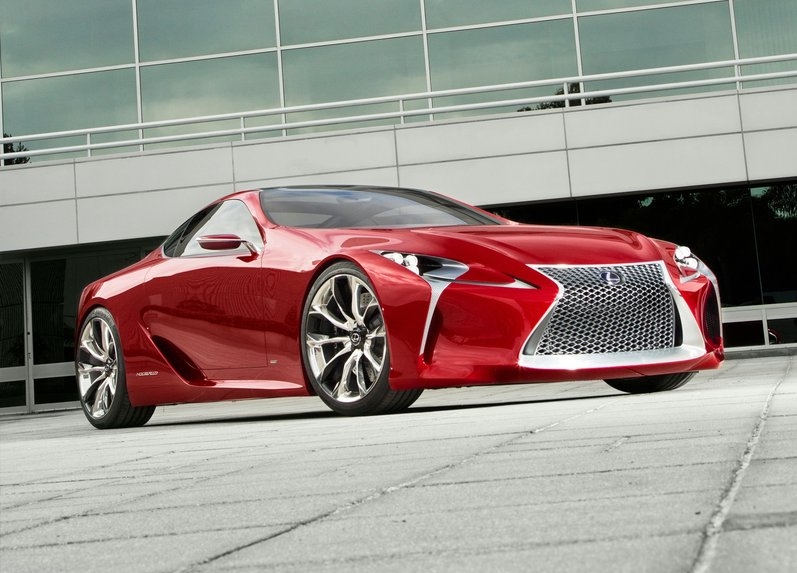 5. Lexus LF-LC Concept. This Calty-designed concept comes to New York preceded by as much anticipation as the Acura NSX. Some familiar design elements are at play with this supercar: look for traces of the $350,000 LFA and the brand-new GS350, but expect all resemblances to stop there. With its radical, yet harmonious front grille, jagged L-shaped front lights, and slicked-back profile, the LF-LC debuted to high praise at the North American International Auto Show in Detroit earlier this year, as well as at Geneva's motor show. See this car not only for its envelope-pushing aesthetics, but also for the fact that it's got a decent chance at becoming a production car should the warm receptions continue.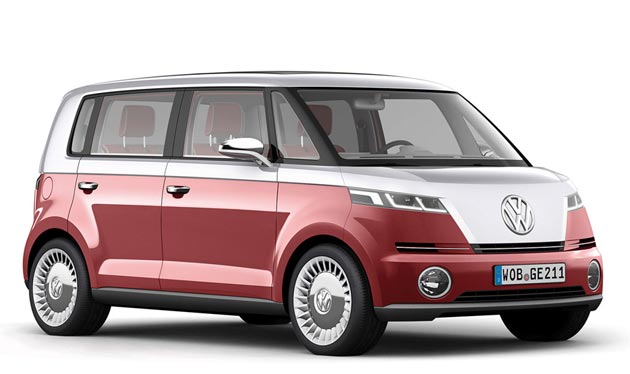 6. VW Bulli Concept. See this concept van because it's cool, because it's different, and because deep down, we all love a good ol' VW Microbus, which is what this little guy is, at heart. While a Microbus concept was shown in Detroit some years ago, this current version brings a few changes to 2012: it's smaller, more comfortable, and more fuel efficient. Still remaining are the two-tone color scheme, the boxy profile, and the can't-help-but-be-cute attitude. If this were to ever make it from concept to reality, we'll bet that it'll do fantastically well here in America: we can see this all over Brooklyn's gentrified neighborhoods, carting toddlers around, as well as on the Pacific Coast highway, on its way to yet another surfing jag.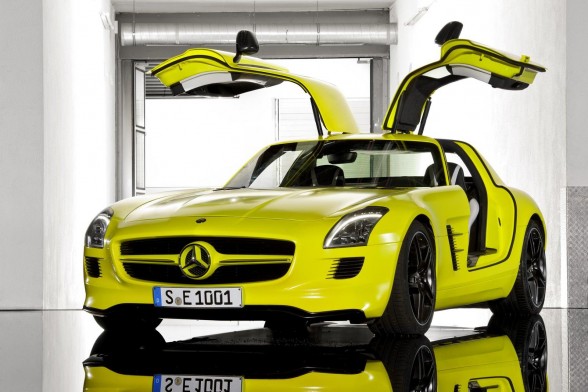 7. Mercedes SLS AMG. When is this ever not a car to see? With 563 horses, a top speed of 197 mph, and a zero-to-sixty speed of 3.7 seconds, this year's Gullwing is as impressive–and gorgeous–as ever. As a supercar, it can keep up with the Gallardos and the 458 Italias of the world while still being eminently driveable; and with a starting MSRP of less than $200,000, there's no reason to not take a more serious look at this soon-to-be classic.
Runners-Up, Still Must-Sees: Bugatti Veyron, Porsche 911, BMW X1, Spyker C8 Aileron, Rolls Royce Ghost, Subaru WRX STI (rally car magic), Acura NSX Concept (it's baaack!), Fisker Nina (faulty battery and all).
The 2012 New York International Auto Show runs from Friday, March 6 to Sunday, March 15. Tickets can be purchased online.
Photos courtesy of manufacturers' websites.