Soup Sensations!
02.02.2016
By Rupveen Arora (Mademoiselle Wanderlust), Head of Lifestyle
---
There are two types of people in this world. Those who like soup and those who…. Wait. There are simply those who like soup! My mistake.
If you are anything like me, you could literally live on soup. This winter, sit back and curl up to a good 'Netflix and Chill' night (pun intended) with the below compilation of my favorite soups from around the globe.
Khao Soi, Thailand


My favorite soup by a landslide (of course prepared with a slight variation in the recipe, a hint of Indian flare by none other than my grand-mum and now my mum). Imagine having an assembly line of some of the tastiest ingredients presented before you; choose to fill that deep, deep tub (soup bowl) with however sparingly or (I, myself) GENEROUSLY and top off with two heaping ladles of coconut-based broth (my mouth is already watering). Begin with noodles, add shredded spicy chicken with diced egg, leading to a smorgasbord of shredded garlic (deep, deep fried), assortment of nuts (for the crunch factor, yum), topped off with an obscene amount of red chili sauce (must contain spice for true contentment of soup experience), two teaspoons of lemon juice and sprinkled with cilantro. VOILA! Pure heaven in one spoonful.
Sweet Corn Chicken Soup, India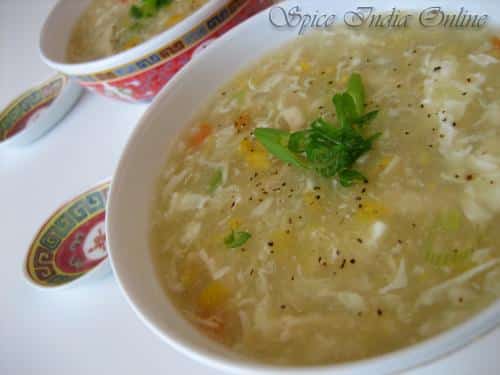 This is a staple at any restaurant in India, be it vegetarian or chicken. The hearty soup is quite simple to make with the broth from the chicken slowly combining with eggs lovingly poured in as you stir. Include corn starch, add sweet corn, top with shredded chicken and there you have one of the tastiest soups you can imagine. If you're lazy and wish to whip up a pot, substitute chicken broth rather than preparing the actual chicken (which takes at least an hour of cook time).
Pho, Vietnam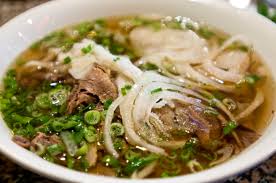 What can I say, if prepared properly, you're in for one heck of a treat. Spicy broth. Beef (or chicken), I'd stick to the beef as its it's authentic ingredient. Include citrus, fresh, herbs, bean sprouts and mountains of hot sauce, you're set. Have a jug of water nearby for emergency cool-off.
Ramen, Japan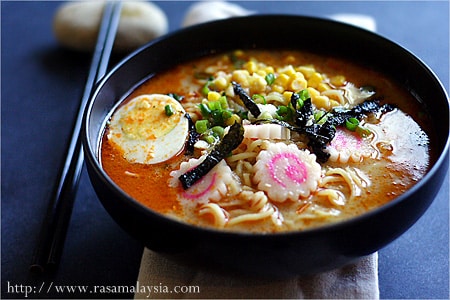 My oh my, another winner! If your palate prefers shio (salt), shoyu (soy), tonkotsu (pork bone-based), or miso, you will thank yourself you picked one. There are an exponential number of combinations to choose from here. Noodles, mouth-watering protein, colorful veggies, spicy sauces, and so on.  Trust me when I tell you, you just can't go wrong with Ramen!
New England Clam Chowder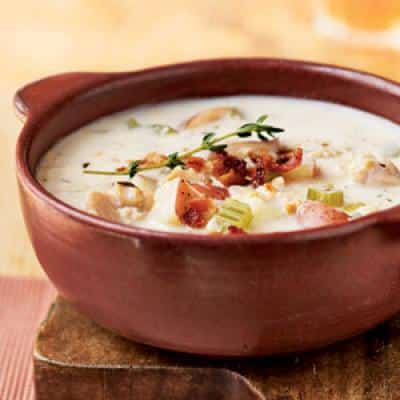 Ah, the US clam chowder!
Creamy! Clams! Comfort food!
That's all.
Bouillabaisse, France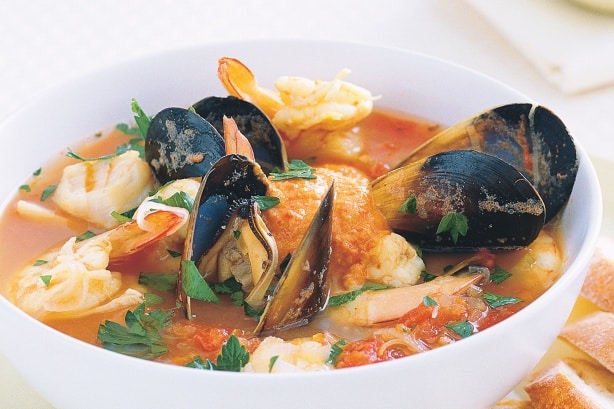 This harmonious blend shall burst in your mouth. Saffron, garlic, fennel and Shellfish? Ok by moi.
The bonus, you don't have to feel guilty for having a bowl or 3 simply because the broth isn't as heavy as you'd expect.
I hope this list inspires you to attempt the art of Soup making and keep warm this winter. If you're feeling ambitious, throw in your own ingredients for a slight variation on the above.
Bon Appetit.
Featured image by Artemiykas/Dollar Photo Club