Spiked Desserts
09.17.2013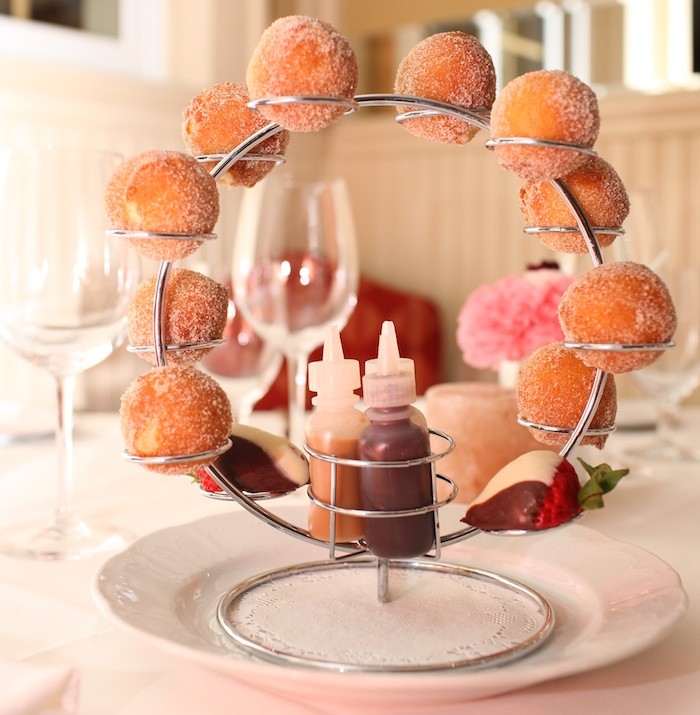 Warm Drunken Donuts
At David Burke Townhouse (133 E. 61st St, 212.813.2121) treat yourself to a delicious after-dinner delight. The Warm Drunken Donuts, glazed with cream and bourbon, offer an exciting twist to the regular donut hole. They are served warm with a small bottle of chocolate Bailey's sauce, salted caramel, and Strawberry Daiquiri to fill-your-own donuts with as much booze as you want, and topped off with chocolate covered strawberries.
Grandmas Treat
Bring yourself back to the warm feeling you get when grandma makes you her special dessert with the Grandmas Treat Spiked Shake at BLT Burger (470 6th Ave, 212.243.8226). Indulge in the sweet mixture of caramel and vanilla ice cream shaken into a wonderful frozen delicacy. The only difference between the Grandmas Treat Spiked Shake and your actual grandmas special dessert–Maker's Mark! Try the four other spiked shakes at BLT Burger, creatively titled the Wake-Up Call, Night Rider, Aztec Mocha, and the Shocker for a different spin on your favorite milkshake.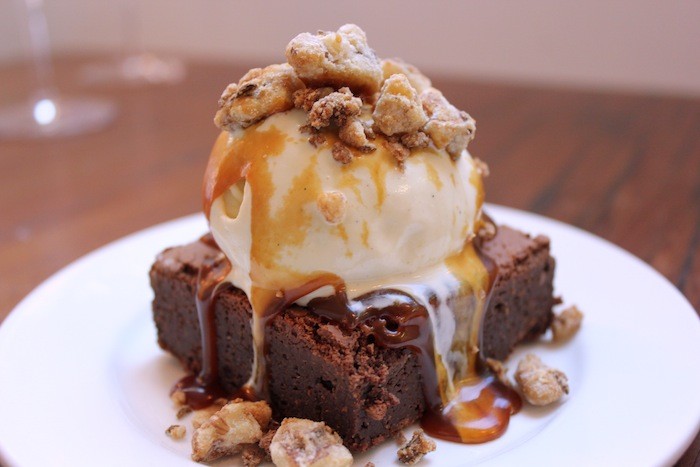 Rye Brownie Sundae
Looking for a booze infused brownie sundae? Swing by Runner & Stone (285 3rd Ave, 718.576.3360) and satisfy your craving. Their signature Rye Brownie is topped with vanilla rye whiskey ice cream, caramel sauce and caraway walnut sablage creating a mouth watering mixture. This decadent brownie will take you back to your childhood sundae favorite, with a boozy twist.
Birthday Party Shake
Momofuku Milk Bar (382 Metropolitan Ave, 855.333.milk) the dessert branch of David Chang's Momofuku Restaurant Group headed by chef Christina Tosi offers an out-of-this-world birthday cake remix. The birthday party shake made with birthday truffles, cereal milk™ soft serve and spiced rum is just what your taste buds were begging for. Known for their unique desserts, Milk Bar offers other Fancy Shakes, including the cereal milk™ white russian which has a taste that perfectly combines Corn Flakes and milk with a splash of liquor, and the espresso fancy shake that will liven you up with its creamy texture and, of course its hint of booze. Go to  www.milkbarstore.com for more delicious desserts.

Patron/Coolhaus Sammie
Craving an Ice Cream Sandwich with a splash of tequila? To find one, you'll have to follow the Coolhaus truck schedule on twitter (@coolhausNY). Once you catch them, you'll discover an incredible Snickerdoodle cookie filled with creamy Patron XO Dark Salted Chocolate Ice Cream, among two other Patron XO infused ice cream Sammies–their Double Chocolate Cookie with Patron XO Cafe Crunch, and the Gluten-Free Coconut Almond Chip Cookie with Blueberry Mojito Ice Cream. These ice cream sammies are sweet and refreshing any time of the year. You can look for the Coolhaus trucks in NYC, and their cart in Central Park across from the Museum of Natural History.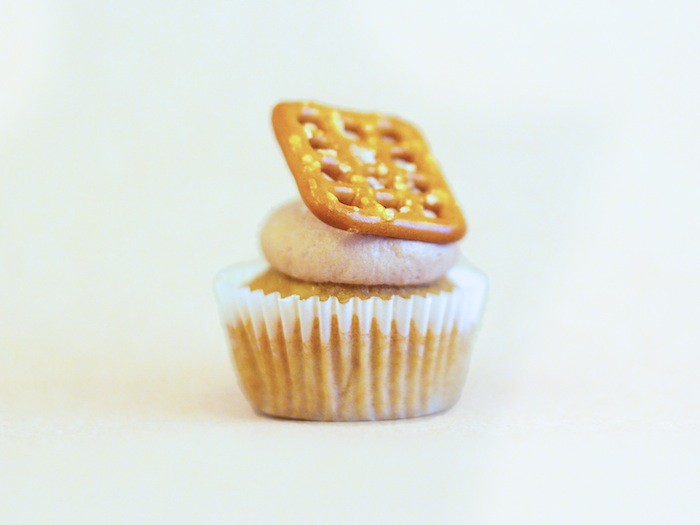 Pretzels & Beer Cupcake
At the alcoholic mini cupcake company cleverly named Prohibition Bakery (9 Clinton Street, 646.596.8294), you can fill your need for salty and sweet with their famous Pretzels & Beer Cupcake. This mouth-watering mini cupcake is made with pale ale, Nutella, white truffle, and garnished with a pretzel. Known for making "the manliest cupcakes around" with all natural ingredients, Prohibition Bakery offers other unique flavors including their Scotch & Cigar Cupcake, made with molasses, tobacco and Laphroaig Scotch.
Pineapple Upside Down Cake
Sweet Chick (164 Bedford Ave, 347.725.4793) just launched a brand new dessert and cocktail menu. When you want a fruity dessert with a boozy kick, indulge in their new Pineapple Upside Down Cake. The cake is baked on a layer of pineapple, flipped upside down so that the pineapple is on top, and served with vanilla ice cream and pineapple tequila sauce. Also taste the delicious Dark Chocolate Old Fashioned from Sweet Chick's new cocktail menu, made with Kings County Bourbon, Mast Brothers Chocolate, Aged Rum and Peach Bitters served over a block of ice.