Sustainable Funds Deliver Investment Performance
07.06.2021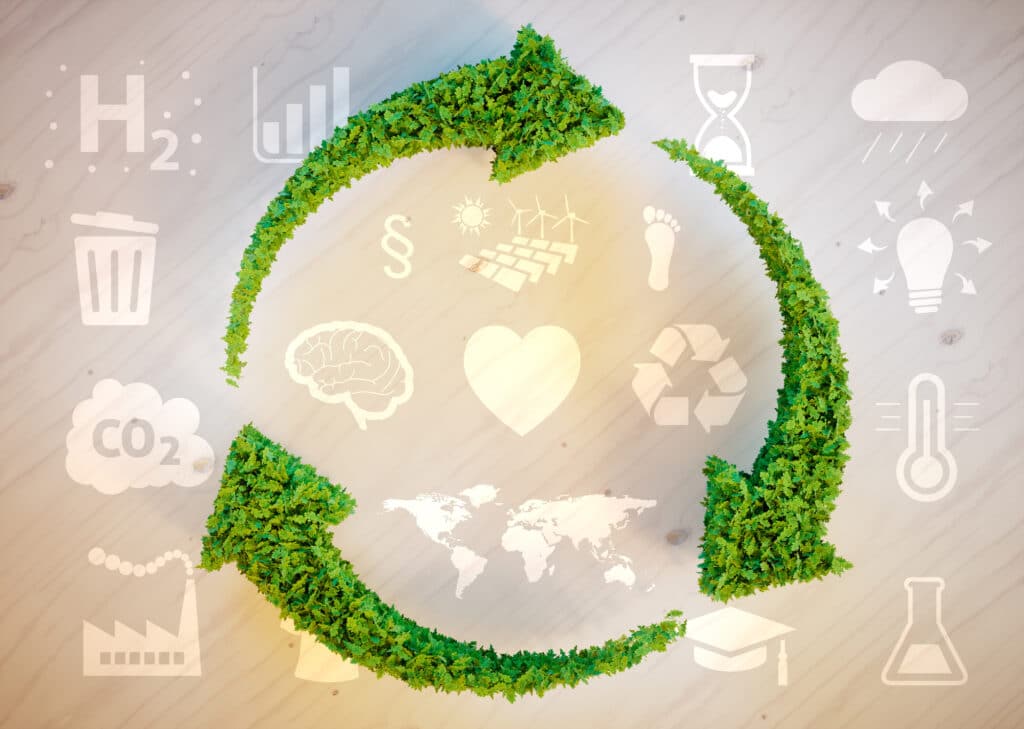 Investors' concerns that investing sustainably may hamper performance have fallen for the fourth consecutive year, as the Covid-19 crisis sharpened the focus on this space, Schroders Institutional Investor Study 2021* has found.
Schroders flagship annual institutional study, first launched in 2017 encompasses 750 investors and $26.8 trillion in assets spanning 26 locations, found that fears over the ability of sustainable funds to deliver robust returns continues to fall.
Some 38% of institutions had performance concerns about investing sustainably, this was down on 45% a year ago and a marked drop on the 48% recorded in 2019. This is a further sign that fears investing sustainably could hamper returns are diminishing among investors.
Which, if any, of the following specific factors do you consider a challenge of investing in sustainable investments?
Crucially, the Covid-19 crisis has intensified the spotlight on sustainable investing among institutions, with 52% now viewing it as a more important focus because of the pandemic.
In Europe, views were particularly strong with 62% of investors now attaching a greater significance to sustainable investing as a result of Covid-19.
At the same time, just 8% of investors globally said they did not believe in the benefits of investing sustainably, this was a substantial drop on 23% of investors in 2018.
How has the Covid-19 crisis impacted your view on the role of sustainable investing within your organisation?
A focus on integration and the environment
Integration continues to be the preferred approach to investing sustainably, with negative screening, effectively divestment, now markedly less important in comparison. Positive screening, thematic investing and active company engagement were also among the favoured approaches to implementing sustainability.
Ahead of the 2021 United Nations Climate Change Conference this November, almost two-thirds (64%) of investors globally believe engaging on environmental issues such as climate change or the use of fossil fuels as the most important stewardship topics.
This focus on the environment was even more pronounced among European investors and was also the key focus for North American and Asia-Pacific-based investors. Interestingly, for Latin American investors, meeting customers' needs in a sustainable way was the most important stewardship focus.
Which of the following do you believe is important to engage on?
Sustainable challenges remain
However, challenges still remain in the eyes of investors when it comes to investing sustainably. Greenwashing continued to be the biggest issue for investors with 59% highlighting this as the most significant obstacle, barely changed from the 60% reported a year ago.
Furthermore, 46% of investors globally still harboured doubts about the ability to measure and manage risk when investing sustainably, a significant increase on 33% of investors in 2020. A lack of transparency has also grown as a challenge, cited by 53% of investors as a concern.
Andy Howard, Schroders Global Head of Sustainable Investment, commented:
"The pandemic has impacted all aspects of our lives and sustainable investing is no exception.
"Covid-19 has sharpened investors' focus on ensuring their assets are being directed in the most sustainable ways. The global economy has a long way to go to return to pre-pandemic levels but ensuring that the recovery is sustainable is a key objective for many now.
"As investors, there is clearly work that still needs to be done to support this change. We need to ensure that any concerns or challenges our clients may perceive when it comes to investing sustainably are completely allayed, through ever clearer reporting and disclosures.
"But it is, of course, encouraging to see that investors' long-held performance concerns about sustainable investing continue to subside. We have argued for many years that investing sustainably with a strong focus on robust returns should not be mutually exclusive, indeed thoughtful and considered approaches to sustainability are at the heart of delivering long-term investment returns."
Investors' 2021 outlook
Return expectations have risen over the past 12 months as investors now begin to look beyond the pandemic, with 82% of investors expecting annual returns of at least 4% over the next five years, compared with 72% a year ago.
Indeed, 47% of investors expect their average annual returns to be over 6%, compared with 35% a year ago. And most bullishly, the proportion of global investors anticipating annual returns above 9% also rose from 5% in 2020 to 13% in 2021.
Confidence to meet return expectations has also rebounded to 46% from 33% a year ago, with investors in Europe (53%) the most optimistic, followed by those in North America (44%).
The pandemic and global economic slowdown remain the biggest concerns for investors, while the tapering of monetary policy is also a major worry, highlighting that inflationary concerns are on the rise with an increase in borrowing costs seen as a significant risk.
Albeit from a low base, climate change risk has also increased substantially as an issue that may influence investment performance.
What influence do you expect the following to have on your portfolio's investment performance in the next 12 months? Respondents were asked to rate on a scale of 1-5 where 1 = No influence at all and 5 = Significant influence.
Keith Wade, Schroders Chief Economist, commented:
"The pandemic is still seen as having the biggest influence on portfolio performance, but this has fallen significantly compared to a year ago.
"The improvement in global growth prospects is clearly having an influence and investors are beginning to get concerned about a withdrawal of liquidity through a tapering of monetary policy. This probably reflects fears about inflation, although ultra-low interest rates are expected to persist.
"Other rising influences are regulation and climate change, no doubt reflecting the agenda of the new Biden administration, as well as moves by China and the European Union."
To read the findings in full detail, please click here, and for further insights focused on institutional investors' return expectations, please follow this link.
Source: Schroders