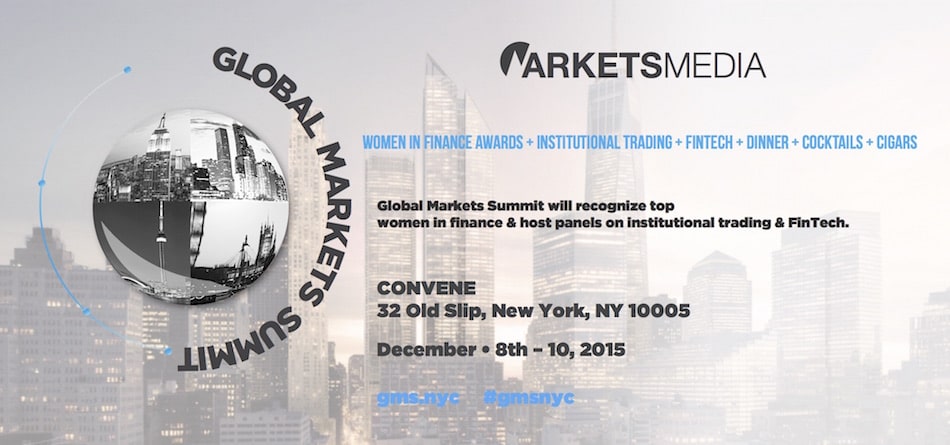 Wednesday will cover the key issues pertaining to global market structure, broadly and specific to the asset classes of equities, fixed income, and foreign exchange, as well as ETFs.
These debates will be structured in a unique and highly interactive format enabling a free-flowing dialogue between both the speakers and the audience. Speakers will be arranged onto one semi-circle of 8-12 participants with the Chair directing proceedings and participants weighing in according to their area of expertise.
Thursday of MM Week will be dedicated exclusively to Fintech, as we will debate the latest in Blockchain and Bitcoin, the future of investing, robo-advisors, disruption in technology, the importance of big data, social media and much more.
Please see the agenda here: mm.gs/gms_overview
To use your passes to any of these events or register, please email Allison Shannon at ashannon@marketsmedia.com or Lisa Kim at lkim@marketsmedia.com.
For the full schedule agenda, speakers, registration and the complete schedule of events across the three days, please email David Griffiths at dgriffiths@marketsmedia.com Or call at 646.442.4643.