TP ICAP Confirms Discussions Regarding Liquidnet Acquisition
09.29.2020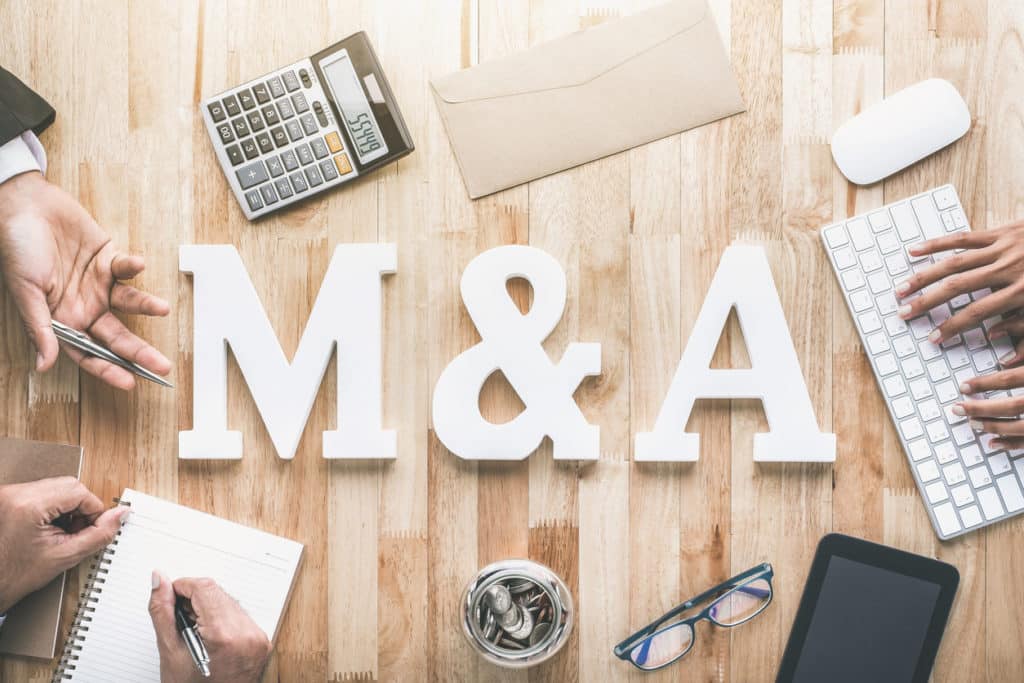 FOR IMMEDIATE RELEASE
29 September 2020
TP ICAP PLC
Discussions regarding the proposed acquisition of Liquidnet
TP ICAP plc ("TP ICAP" or the "Company" and, together with its subsidiaries, the "Group") announces that it is in advanced discussions relating to the proposed acquisition of the entire issued share capital of Liquidnet Holdings, Inc. ("Liquidnet" and, together with its subsidiaries and the Group, the "Enlarged Group") for a total consideration of between US$600m and US$700m comprising approximately US$550m upfront, deferred non-contingent consideration of US$50m and an earn-out of up to US$100m (the "Potential Acquisition").
Liquidnet is a premier brand, technology-driven, global electronic trading network:
·    A trusted specialist in Equities dark trading, with a growing Fixed Income presence and an advanced data science capability within its Investment Analytics division;
·   Liquidnet's equity offering includes a leading agency-only block trading platform that provides institutional investors with a broad range of innovative execution solutions, algorithmic and quantitative models, liquidity-sourcing techniques in both dark and lit markets and advanced analytics to help maximise performance;
·    Anchored by one of the world's largest pools of buyside liquidity, Liquidnet operates across 45 markets worldwide via a network of more than 1,000 asset management and hedge fund clients1, who collectively manage US$33trn in equity and fixed income assets2;
·    Built over a 20-year period, Liquidnet's electronic trading network is well embedded into institutional workflows, including its signature institutional desktop trading applications and via integrations with major order/execution management systems.
Strategic rationale
The Board of TP ICAP (the "Board") believes the strategic rationale for the Potential Acquisition is built upon:
1)   Global integrated buyside customer base and connectivity: Liquidnet has been a trusted partner to buyside clients for two decades, building up comprehensive workflow connectivity to a network of more than 1,000 buyside institutions1. Liquidnet has already proven its ability to leverage its network and relationships to enter new market segments. Since 2015, when Liquidnet launched its Fixed Income offering, it has built a network of more than 500 active asset management clients1. TP ICAP believes there is clear potential to build further, complementing Liquidnet's strengths and shared unconflicted agency-only model with its own product expertise, dealer relationships, and connectivity;
2)   Addressable growth opportunities, arising from the combined strengths of Liquidnet and TP ICAP:
o  Dealer-to-client ("D2C") Credit trading: The market structure for trading Credit products has evolved significantly in recent years, in response to changes in regulation and other market trends. In particular, D2C electronic Credit trading has been growing rapidly. Liquidnet has already built an impressive global network of more than 500 buyside institutions1, with execution protocols focussed mainly on large-size client-to-client trading of corporate bonds. TP ICAP expects to use its Credit market expertise, its established relationships with the global dealer community, and Liquidnet's existing capabilities, to expand the Liquidnet offering to include a range of D2C tools and protocols. In a growing market segment, TP ICAP expects the Enlarged Group to present a highly attractive offering to market participants;  
o  D2C Rates trading: In the Rates market, over-the-counter ("OTC") trading represents an increasing share of interest rate derivative trading, and the rate of electronification in the D2C segment is growing particularly rapidly. TP ICAP believes it can create a powerful competitor in the growing D2C electronic trading arena;
o  Data & Analytics product and customer opportunities: TP ICAP already offers market participants one of the largest and richest OTC datasets available globally. Liquidnet's Investment Analytics team and artificial intelligence and machine-learning tools are expected to complement and enhance TP ICAP's product development and service capabilities. TP ICAP's global sales team expects to present useful tools and products (such as the recently launched Bond Evaluated Pricing service) to the Liquidnet client base, accelerating penetration of the buyside market for data and analytics.
The Potential Acquisition would be expected to transform TP ICAP's revenue growth profile, with almost half of the Enlarged Group's revenue coming from higher-growth businesses and the Enlarged Group's revenue growth profile expected to increase from low single digit to mid-single digit over the medium-term. Liquidnet would also be expected to contribute to a c.300bps improvement in underlying operating margin, leading the Enlarged Group to a 20%+ operating margin over the medium-term. In order to achieve this margin improvement, TP ICAP expects a c.£25-30m incremental investment spend on Liquidnet in the 12-24 months post completion of the Potential Acquisition ("Completion"). Further, based on TP ICAP's closing share price on the day prior to this announcement3, the Potential Acquisition is expected to be broadly earnings neutral in Year 2, and meaningfully accretive in Year 3.
In the 12 months to 30 June 20204, Liquidnet generated US$64m (£50m) of adjusted EBITDA5 on US$339m (£264m) of revenue.
Financing the Potential Acquisition
TP ICAP intends to fund the Potential Acquisition as follows:
i.    US$100m in cash to be paid on Completion, to be funded using TP ICAP's existing debt facilities;
ii.    Approximately US$450m in cash, to be funded by way of:
a.   An initial 19.9% cashbox placing6 on announcement of the entry into the Potential Acquisition, to be paid to Liquidnet stockholders on Completion; and
b.   A further non-pre-emptive placing closer to or shortly after Completion, but with the amount payable as consideration to be adjusted for the performance of TP ICAP's shares between announcement and Completion, to be paid shortly after Completion; 
iii.   US$50m of senior unsecured loan notes issued on Completion to certain stockholders in Liquidnet, repayable in cash on the third anniversary of Completion; and
iv.  An earn-out of up to a maximum of US$100m in cash, linked to the cumulative revenues generated solely by Liquidnet's Equities business in the three years ending 31 December 2023.
Conditions to Completion
The Potential Acquisition would be conditional upon, inter alia, the approval of TP ICAP shareholders, completion of the previously announced Redomiciliation (as defined below) and regulatory clearances, as well as other customary conditions. 
There can be no certainty that discussions between the Company and Liquidnet will lead to any agreement nor can there be any certainty as to the timing or terms of any transaction regarding the Potential Acquisition. The terms of any transaction remain subject to approval by the Board and the Board will only proceed with a transaction in circumstances and on such terms it believes align with TP ICAP's strategy and are determined by the Board to be in the best interests of TP ICAP and its shareholders.
Dividends
The Board declared an interim dividend of 5.6 pence per share to be paid on 6 November 2020 and, if the Potential Acquisition is approved by shareholders, the Board intends to pay 50% of the £94m dividend currently anticipated in respect of the year ending 31 December 2020. From the year ending 31 December 2021 onwards, TP ICAP intends to target a dividend cover of approximately 2x underlying earnings over the medium-term.
Current trading
As stated in the Group's interim results announcement, July trading activity had slowed down and was materially lower than 2019 levels, in line with activity levels in the wider market.
Whilst September trading activity has started to normalise, in order to deliver the Group's previously stated guidance of low-single digit revenue growth in 2020 the Group remains reliant on higher market volatility and trading activity in the fourth quarter, which the Group expects will be driven in part by the US elections.
Update on redomiciliation
On 23 December 2019, TP ICAP announced its intention to reorganise the Group's international corporate structure by the introduction of a new holding company in Jersey by means of a Court-approved scheme of arrangement (the "Redomiciliation"). A separate circular and prospectus in connection with the Redomiciliation are expected to be published later this year. The Redomiciliation is expected to complete in Q1 2021.
Notes
(1) As of Q2 2020
(2) As of 30 September 2018, excluding APAC
(3) TP ICAP closing share price of 278p, 28 September 2020
(4) US GAAP accounting standard. GBP:USD FX rate 1:1.284, 28 September 2020
(5) Adjusted EBITDA (non-GAAP metric) excludes equity based compensation and other non-recurring fees totalling $17m
(6) Principal shareholders have been consulted in advance of this announcement and the placing is expected to be made on a soft pre-emptive basis
Enquiries
For further information, please contact:
TP ICAP plc
Al Alevizakos (Head of Investor Relations)

+44 (0) 799 991 2672

 

Richard Newman (Head of Marketing &

Communications)

+44 (0) 746 903 9307

William Baldwin-Charles (Director of Media

Relations)

+44 (0) 783 452 4833
Maitland/AMO (Financial PR)
Neil Bennett / Andy Donald

 

+44 (0) 207 379 5151

 
The person responsible for arranging and authorising the release of this announcement is Richard Cordeschi, Group Company Secretary of TP ICAP.
Summary information on TP ICAP
TP ICAP brings together buyers and sellers in global financial, energy and commodities markets. It is one of the world's largest wholesale market intermediaries, with a portfolio of businesses that provide broking services, data & analytics and market intelligence, trusted by clients around the world. It operates from offices in 26 countries, supporting award-winning brokers with market-leading technology.
www.tpicap.com