Tradeweb Monthly Volume Reaches Record $20 Trillion
02.05.2021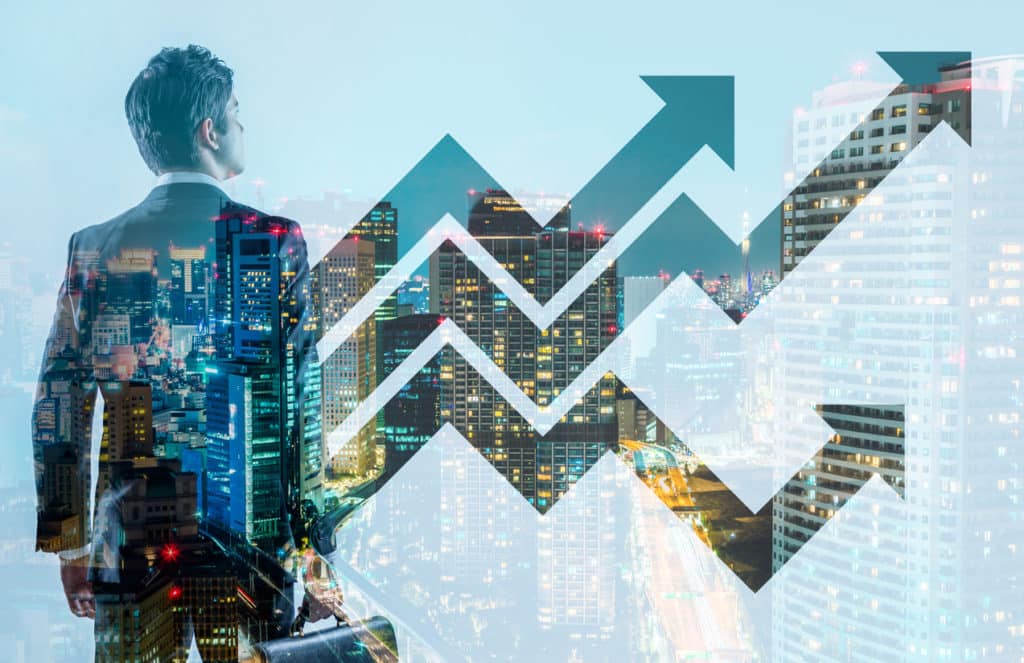 Tradeweb Markets, a leading, global operator of electronic marketplaces for rates, credit, equities and money markets, reported total trading volume for January of $20.0 trillion (tn). Average daily volume (ADV) for the month was a record $1.0 trillion (tn), an increase of 29.5 percent (%) year over year (YoY). This is the second month on record that Tradeweb ADV has exceeded $1tn; the first was in March 2020.
Tradeweb had record ADVs in U.S. Government Bonds, Mortgages, U.S. High Grade Credit, U.S. High Yield Credit, European Credit, and Chinese Bonds. Additionally, we captured a record 20.5% of U.S. High Grade TRACE in January.
This morning, we reported total January 2021 trading volumes of $20.0 trillion and average daily volume of over $1.0 trillion, breaking our previous record from last March.

Read more here: https://t.co/s3oL21Y85N pic.twitter.com/EggToRKuPz

— Tradeweb (@Tradeweb) February 4, 2021
Lee Olesky, CEO of Tradeweb said: "January 2021 was Tradeweb's busiest month ever, and the second time in the last twelve months that our monthly ADV topped $1 trillion. We saw increased momentum building on the back of our record Q4 activity, with heavy volumes across asset classes. While there were many factors contributing to this activity, there is no question that client-driven innovation continues to inspire stronger adoption of our tools and technology."
In addition to our January volumes, we reported fourth quarter and full year 2020 financial results this morning. Quarterly revenues increased 18.1% year over year, and quarterly ADV was a record $897.9bn.

More here: https://t.co/7mgQZytwHC pic.twitter.com/sYsIUm5Qp7

— Tradeweb (@Tradeweb) February 4, 2021
RATES
U.S. government bond ADV was up 30.5% YoY to $114.5bn, and European government bond ADV was up 13.2% YoY to $30.3bn.

Tradeweb saw record trading via firm streams and session-based trading, and continued client acquisition. Heightened market activity was driven by steady global government bond issuance and elevated volatility around global political events.
Mortgage ADV was up 20.1% YoY to $249.1bn.

Rising interest rates drove hedging activity, particularly at the start of the month, while continued Fed purchase commitments remain supportive of overall flows.
Rates derivatives ADV was up 33.9% YoY to $262.3bn.

Trading via request-for-market (RFM) list and trading of alternative risk-free rates continued to see solid growth, along with the adoption of electronic trading of EM swaps. Continued growth of sessions-based trading benefited swaps with tenor < 1 year.
CREDIT
U.S. Credit ADV was up 49.6% YoY to $6.6bn and European credit ADV was up 18.5% YoY to $2.0bn.

Records in U.S. High Grade, U.S. High Yield and European credit were buoyed by record activity in global portfolio trading. Anonymous all-to-all trading and anonymous sessions-based trading remained strong in both U.S. and European Credit. The U.S. Credit platform captured record TRACE market share in High Grade. TRACE High Grade market share was 20.5% (10.1% fully electronic) and TRACE High Yield market share was 6.2% (3.2% fully electronic).
Credit derivatives ADV was up 10.8% YoY to $9.5bn.

Overall market activity remained robust, supporting CDS trading.
EQUITIES
U.S. ETF ADV was up 57.4% YoY to $5.6bn and European ETF ADV was up 83.7% YoY to $3.1bn.

Both new client adoption and increased average size of AiEX trades contributed to growth across our global ETF business. Institutional activity was bolstered by increased trading in equity ETFs on our platform.
MONEY MARKETS
Repurchase Agreement ADV was up 40.6% YoY to $328.4bn.

Global Repo activity continued to grow, driven in part by the addition of new dealers and participants on our global institutional Repo platform. Retail money markets activity remained pressured by the low interest rate environment.
Source: Tradeweb