TRADING UP: BNP AM Promotes Lugiez to Trading Head; Almqvist to Exberry
06.23.2020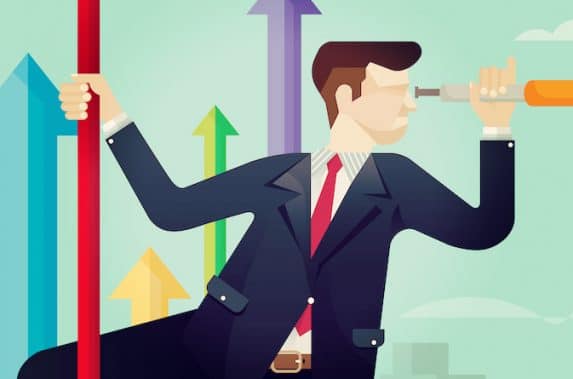 BNP Paribas Asset Management has promoted Sophie Lugiez to Head of Global Trading Function. Based in Paris, Lugiez will report to Rob Gambi, Chief Investment Officer. Given the senior level of her position, she also becomes part of BNPP AM's Investment Leadership team and Business Committee.
Lugiez will be responsible for all aspects of BNPP AM's GTF, including trading, foreign exchange hedging, cash management and managing sell-side relationships.
"The changing regulatory environment and technological advancement have transformed the buy-side dealing function in recent years and Sophie's broad experience of these areas means that she is ideally suited to managing and developing BNPP AM's high quality dealing platform," said Gambi. "I am pleased to welcome Sophie into her new role and I wish her every success."
Lugiez joined the BNP Paribas Group in 1995 and has held a number of roles within Legal, BNP Paribas Wealth Management and BNP Paribas Securities Services in France and Italy. She joined BNP Paribas Dealing Services in 2014 as COO and deputy CEO, and has been actively involved in the creation of GTF, leading strategic projects including recently Brexit market readiness and trading automation. She also has extensive experience of risk control and management of regulated entities.
Exberry, following its launch of its flagship digital exchange, has hired Magnus Almqvist as Head of Exchange Development. In this new role, Almqvist will help shape the development and growth of the company, reporting to Erez Zada, CEO of OM2.
"I am delighted to join Exberry and am already encouraged by the industry appetite to transform its exchange technology," Almqvist said. "What really excites me about Exberry is the ability to scale and support clients of every size and asset class; entrepreneurs have some great ideas, they want to start with something small, test it in the market and grow. Established markets are looking for flexibility and to modernize their technology stack. At Exberry we can scale down to support emerging micro markets and readily scale up to help national stock exchanges."
Almqvist brings two decades of exchange and technology leadership experience, formerly as Head of Technology Sales at Aquis Exchange, Senior Business Development Manager at FIS (SunGard), and UK General Manager at Smarts Group's (part of NASDAQ OMX) London office.
If you have a new job or promotion to report, let me know at jdantona@marketsmedia.com
Mizuho Americas has hired for its equities cash trading desk. Michael Dick joined as a Managing Director and Consumer US Cash Trader. Dick, known for his consumer specialist content to investors and corporates, is based in New York and reports to the Head of US Equity Risk trading, Michael Drummey. He will be responsible for driving desk consumer content and overseeing risk management for the Consumer trading group.
"I have known Mike for many years as a talented trader with a reputation for outstanding client service and excellent collaboration instincts," said Drummey. "He complements our integrated trading, research, and access services offering and is a strong addition to our growing team."
Dick joins Mizuho from BMO Capital Markets where he served as Senior Equity Trader, Consumer Sector. Prior to that, he held the same role at Barclays and was a senior equity trader at Lehman Brothers.
US market trade group SIFMA snagged Peter Ryan from the sell-side and named him a Managing Director and Head of International Capital Markets and Prudential Policy.
In this newly created role, he will be responsible for coordinating SIFMA actions on international capital markets and prudential issues, including engagement with global standard setters and domestic implementation of those standards. Ryan will also be responsible for supporting advocacy activities related to global institutions operating in the U.S.
"Peter's experience is a welcome addition to our already deep bench of prudential experts," said Joseph Seidel, chief operating officer of SIFMA, in an emailed statement. "His understanding of the global capital markets and our advocacy goals will serve our members well on these issues of crucial importance."
Most recently, Ryan was head of U.S. regulatory policy at Credit Suisse, a role in which he was responsible for coordinating the firm's U.S. regulatory strategy and engagement and managing the firm's banking, capital markets, and asset management policy filings with federal agencies. His prior roles at Credit Suisse include ad interim head, U.S. public policy; director, U.S. regulatory policy & emerging issues; and vice president, federal regulatory affairs. Prior to Credit Suisse, Dr. Ryan was a senior policy analyst within the financial regulatory reform initiative at the Bipartisan Policy Center.