TRADING UP: CalPERS, Ontario Teachers Hire Managers
06.30.2020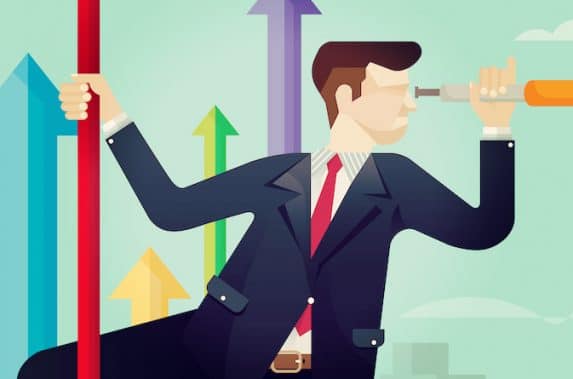 One of the largest pension funds in the US, the California Public Employees' Retirement System (CalPERS), has appointed of three Managing Investment Directors in the CalPERS Investment Office.
First, Sarah Corr has been appointed MID of Real Assets. Corr has been with CalPERS for more than 19 years and previously served as interim managing investment director and an investment director in the Private Equity asset class. In her new role, she will oversee investments that include real estate and infrastructure. Prior to joining CalPERS, she worked in the banking and insurance industries.
Secondly, Jean Hsu has been named the MID of Opportunistic Strategies. Hsu has been with CalPERS for 20 years and has been serving as the interim managing investment director of Opportunistic Strategies. As MID, she will continue to identify and facilitate investments in assets and innovative portfolios perceived to be substantially undervalued. Hsu previously worked as an attorney-at-law specializing in banking and securities.
Lastly, Anne Simpson has been named interim MID of Board Governance and Sustainability. Simpson has been with CalPERS for more than 10 years and currently serves as the investment director of Board Governance and Strategy. As interim MID of Board Governance and Sustainability, she will continue to advise on board governance and strategy, along with strategies for specific programs within investments, including the Emerging Manager Program and the sustainable investment strategic plan.
"We are so pleased to have these talented individuals as part of the CalPERS Investment Office leadership team," said Yu Meng, CalPERS Chief Investment Officer. "Each one is a skilled investment professional who will help us generate the strongest risk-adjusted returns for our beneficiaries. And each one shares our deep commitment to the CalPERS mission of delivering retirement security to our 2 million members. I look forward to working closely with each of them to achieve our goals."
If you have a new job or promotion to report, let me know at jdantona@marketsmedia.com
Also, on the buyside, the Ontario Teachers' Pension Plan Board named Karen Frank to the position of Senior Managing Director, Equities. Based in the London office, Frank will take on the role in fall 2020 and will report to Chief Investment Officer Ziad Hindo. As a member of the Investment Executive team, she will lead the Equities department, which delivers growth through private and public equities.
"Equities is an integral part of Ontario Teachers' asset mix, contributing significantly to our ability to deliver on the pension promise to our members. Karen brings to the role significant leadership skills, diverse thinking and in-depth knowledge of global markets that will help us continue to scale our business internationally and build on our track record of success," Hundoo said in an emailed statement.
Frank's career includes more than 25 years of experience in investment banking and private equity. She joins from Barclays PLC, where she was CEO of Barclays Private Bank since 2016, and previously co-Head of the European Sponsors Group. Her experience prior to that includes senior roles at Goldman Sachs including in the company's Principal Investment Area in New York and London and building out its Financial Sponsors business in Europe, and at AEA Investors and Compass Partners International.
Former Citi FinTech Chief Executive Officer Yolande Piazza has been hired by Google Cloud to lead the company's North American financial services sales and customer engineering teams. Piazza was a 32 year veteran of Wall Street and helped lead Citi's consumer innovation labs.
"I'm thrilled to join Google Cloud at a time when cloud has become crucial for financial services organizations to innovate, serve their customers in new ways, and become more agile than ever before," Piazza said.
TP ICAP, the world's largest interdealer broker, grabbed Holden Sibley as Managing Director and Head of FX Hub. In this newly-created role, Holden will be responsible for growing the pipeline of electronic solutions and coordinating TP ICAP voice, hybrid, and pure electronic channels. Based in New York, Sibley's remit is global and covers both the Tullett Prebon and ICAP brands. He comes from Barclays Investment Bank, where he spent the last 17 years working in various electronic product and distribution roles. His most recent position was as Managing Director and Head of Americas eFX distribution within the macro division.