TRADING UP: Deutsche Börse Grabs Hilgers; Telang to Liquidnet
06.16.2020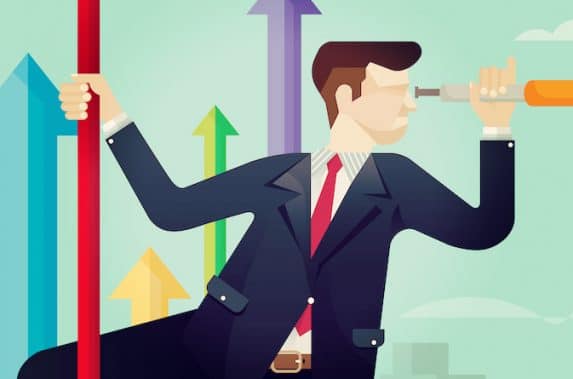 Deutsche Börse landed Paul Hilgers as Managing Director of the firm's cash market business with a September 1 start date. In this position, he will report directly to Thomas Book, Executive Board Member of Deutsche Börse Group.
"I am really looking forward to my new role at Deutsche Börse, which I have known for years from a customer perspective," Hilgers said. "The cash market is a versatile business area with a significance and appeal far beyond the trading business."
Hilgers has nearly 30 years of capital market experience. He started his career in the early nineties as a trader on the derivatives market. In 2003, he took over the management of the European trading business at Van der Moolen in Amsterdam. In 2005, Hilgers became Commercial Director for Fortis Clearing Asia Pacific in Sydney. Two years later he joined Amsterdam-based Market Maker Optiver as Director of Market Structure Asia Pacific, where he was promoted to CEO Asia Pacific in 2010. He was CEO of Optiver from 2014 to 2017.
If you have a new job or promotion to report, let me know at jdantona@marketsmedia.com
Liquidnet has hired Goldman Sachs alumnus and Managing Director and electronic trading executive Sujay Telang as its new Head of Equities Technology. According to a Liquuidnet spokesperson, Telang represents the firm's latest investment into strategic hires and advanced technologies combining quantitative analytics, insightful models, and innovative algorithms, in order to improve and further automate the trading process. In his new role, Telang will drive the future development of Liquidnet's equity trading platform and the creation of new, data-driven offerings, namely in algorithmic trading. He will also work collaboratively with leadership in Liquidnet's Fixed Income and Investment Analytics businesses to help drive opportunities for integration, client support and market leadership. He will be based in New York and report to Liquidnet CTO Patrick Strobel.
"Our 20-year legacy in institutional trading has been built around the ideas, expertise and drive of some of the brightest minds in technology. Sujay will play an instrumental role in taking that legacy forward, ensuring that we continue to deliver the AI and data-driven innovations that our Members have come to expect from us," Strobel said. "He's a proven leader in every facet of electronic trading, and we're excited to have him guide the future of our equities technology."
Telang spent the last 16 years at Goldman Sachs, where he led the modernization of its equity algorithmic trading systems, driving significant growth in volumes and its institutional client base. For the last five years, he served as the head of Equities Electronic Trading Engineering for the Americas, overseeing the development and global rollout of the bank's high-performance, low-latency trading platform, leading to a significant increase in volumes and market share.
Tier1 Financial Solutions appointed Jiro Okochi as President. Okochi is responsible for managing the global operations of the firm. He is a highly experienced financial markets executive, who spent the first decade of his career selling derivatives and managing structured products sales teams. In 1999, he founded Reval, one of the first true fintech SaaS companies, which provides enterprise treasury and risk management solutions to more than 650 major corporations and banks in over 20 countries.
"I am excited to be joining Tier1 and the talented team that is dedicated to supporting its impressive client community," said Okochi. "Together, I'm confident that we are best positioned to help financial institutions transition to an integrated digital strategy across research, trading and deal management, a necessity in the 'new normal' of remote working due to COVID-19."
Market regulator SIFMA has hired Peter Ryan as Managing Director and Head of International Capital Markets and Prudential Policy, a newly created position. Ryan will be responsible for coordinating SIFMA actions on international capital markets and prudential issues, including engagement with global standard setters and domestic implementation of those standards.
"We are pleased to have Peter join our team at this crucial time for our industry," said Ken Bentsen, SIFMA president and CEO. "As we advocate for right-sized prudential standards which strike the right balance between ensuring sound markets and not unnecessarily impeding economic growth, Peter's expertise will help inform our work on prudential issues impacting the capital markets."
Most recently, Ryan was head of U.S. regulatory policy at Credit Suisse, a role in which he was responsible for coordinating the firm's U.S. regulatory strategy and engagement and managing the firm's banking, capital markets, and asset management policy filings with federal agencies. His prior roles at Credit Suisse include ad interim head, U.S. public policy; director, U.S. regulatory policy & emerging issues; and vice president, federal regulatory affairs. Prior to Credit Suisse, he was a senior policy analyst within the financial regulatory reform initiative at the Bipartisan Policy Center.
Ryan will be based in the firm's Washington, DC office.