TRADING UP: The Hartford Names CIO; Google Cloud Lands Citi FinTech Chief
07.07.2020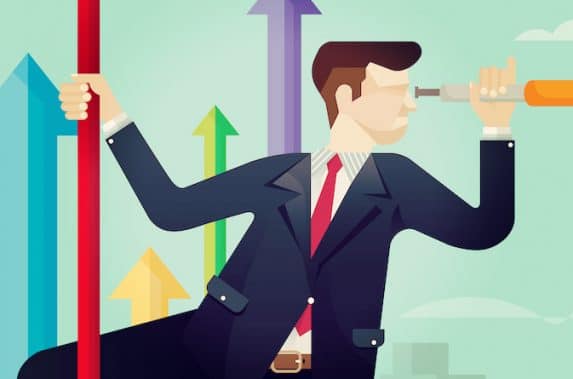 Asset manager The Hartford has appointed Amy Stepnowski to the positions of Chief Investment Officer of The Hartford and President of Hartford Investment Management Company (HIMCO) effective Aug. 1. Stepnowski will succeed Brion Johnson who will remain with the company in an advisory capacity through the end of the year.
"Amy has an impressive investment background with deep knowledge of a wide variety of sectors, and is a respected leader and mentor among HIMCO employees," said The Hartford's Chairman and CEO Christopher Swift. "She has a proven track record of delivering on The Hartford's strategic priorities and goals. As Chief Investment Offer and President of HIMCO, Amy will continue to execute on our objectives of achieving strong investment performance and return value to shareholders with balanced risk-taking."
Stepnowski is currently managing director and head of Public Credit Research at HIMCO, where she has worked since 2008 in roles of increasing scope and responsibility. She joined the company as a vice president and senior research analyst for emerging markets, and then moved to the high yield team where she covered a wide range of industries including media, energy and power. Prior to joining the company, Stepnowski worked for 12 years specializing in Latin American corporate and project finance at JPMorgan Chase, where she worked most recently as a managing director.
Johnson joined the company in October 2011 as chief financial officer and head of strategy for planning and development at HIMCO. He held roles of increasing responsibility, including his position as head of Talcott Resolution.
If you have a new job or promotion to report, let me know at jdantona@marketsmedia.com
Banco Santander has appointed three technologists from Goldman Sachs, Amazon and Cognizant to top tier executive positions in support of its digital transformation strategy. First, Martin Chávez, a 20-year veteran of Goldman Sachs, has been appointed as a new independent director, replacing Esther Giménez-Salinas who will be stepping down having served on the board for eight years.
Chavez, who retired from Goldman in 2019, began his career as a software engineer and founded a number of technology companies in Silicon Valley and New York. He will also join the remuneration committee; risk supervision, regulation and compliance committee; and innovation and technology committee.
Joining Chavez is former Amazon SVP Sebastian Gunningham, who will take on the roles of chairman of Santander Consumer Finance and vice chairman of digital banking subsidiary Openbank. Gunningham was formerly responsible for the Amazon Marketplace and multiple other technology groups, including overseeing Amazon's global payments services. During his career, he has also worked at Apple, First Data, Oracle and WeWork.
Lastly, Francisco D'Souza, co-founder of Cognizant and a member of Santander's International Advisory Board since 2016 will become the group strategic advisor for the development of Santander Global Platform (SGP), assisting the board in setting up and implementing the strategy and business models of all the existing and new ventures being developed within SGP.
BNP Paribas Securities has appointed Dennis Bon as Head of Americas. Alessandro Gioffreda, Head of Territory Management t BNP Paribas Securities said: We are delighted to welcome Dennis to his new role. His many years of strategic and business management expertise in the ecurities ervices industry will be a great asset to lead this fast growing region."
Bon was previously Head of Depository and Fiduciary Servcoes at BNP Securities Services – based in Paris. He joined the bank in 2018 from JP Morgan's Corporate and Investment Bank division, where he 17 years in several senior executive positions in London and New York.
He will be based in New York and report top Alessandro Gioffreda.
Allan Goldstein joined Commcise Software as Head of North American Business Development. Reporting to Commcise CEO, Amrish Ganatra, Goldstein will partner with Kyle Rogge, Commcise Head of North American Sales, to drive the global commission and research technology provider's North American growth strategy. Goldstein comes from TCA provider Trade Informatics where he served as Chief Operating Officer for 12 years helping grow the once agency broker dealer, SJ Levinson into a global leader in trading data analytics. Commcise will leverage his experience in building strategic partnerships, FinTech branding, and front office trading technology to introduce its Aggregation 2.0 commission management solution to US investment managers alongside Commcise's affiliated broker dealer.
"We are very excited to add to our senior team in the US. Allan's breadth of experience with buy-side and sell-side technology solutions together with broker dealer operations neatly aligns with the Commcise strategy to reinvent Aggregation in the US with a market leading technology platform and client services layer that delivers a full-service model to asset managers and broker dealers in the US," Ganatra said.
Goldstein told Traders Magazine that he's observed Commcise ascend in a very short time to market leadership with a uniquely innovative and scalable technology approach, spearheaded by strong leadership and culture. "I'm so delighted to join the team and demonstrate the benefits of Commcise Aggregation 2.0, a completely new approach to commission management, as well as its research consumption tracking, interaction and valuation platforms."
Citi FinTech Chief Executive Officer Yolande Piazza has joined Google Cloud as Vice President, Financial Services. At Google Cloud she olande will lead the company's North American Financial Services Sales and Customer Engineering teams. She'll help define and create new financial services cloud solutions for the market and help Google Cloud's leading customers—including PayPal, USAA, Lloyds Banking Group, and others —accelerate their digital transformation journeys to the cloud. Piazza has over 30 years of experience in technology and financial services.
"Yolande is a highly respected leader and brings a wealth of expertise in financial services technology to this industry leadership position," began Kirsten Kliphouse, President, North America Google Cloud. "She will play an instrumental role in partnering with leading financial institutions—from insurance to banking, capital markets and payments—to transform their businesses and help them achieve their objectives with the latest cloud technologies."
Prior to joining Google Cloud, she spent 32 years at Citigroup and climbing to become CEO of Citi FinTech. She also led Citi's Consumer Innovation Labs and was CAO for Global Consumer Banking Operations & Technology, CIO of Student Loans Corporation, and SVP of Online Applications and Services for Diners Club International.
Piazza will report to Kristen Kliphouse, President, North America, Google Cloud.