Turning Data Management Into a Competitive Advantage
04.30.2015
By Michael Lobosco, Director, Advent Data Services, Advent Software
More than ever, investment management firms live and die by the availability and accuracy of their firm's data. From meeting new regulations to stepping up the ability to compete and offer the highest levels of client service, data and data management is an increasingly critical element of making sure your firm is well-positioned for success. Addressing the ever growing data and data management challenge head on can also provide an opportunity to get ahead of the competition and chart a course for long-term growth.
How does the data management picture look at your firm? If your firm is relying on a mishmash of disparate solutions that have been cobbled together over the years, you are not alone. Some firms have a certain level of comfort with the status quo of legacy systems, but generally, relying on the all too common patchwork system won't enable your firm to turn data into true power.
How Data Helps
Stepping up data management efforts will impact a number of areas across your firm's operations, perhaps the most notable of which is compliance. Complying with the alphabet soup of regulatory initiatives—from AIFMD and Form PF to OTC derivatives reform, the latest UCITS, FATCA and accounting standards changes like IFRS 9 & 13— requires quick and easy access to a variety of reliable datasets. In certain cases, the data must also be enriched to meet the specific, detailed filing requirements of each regulation— which often vary from country to country. Inaccurate or incomplete data can lead to compliance failures resulting in costly and reputation-damaging outcomes that all firms seek to avoid.
Looking beyond specific regulatory drivers, enhanced data management can help a firm differentiate itself from its peers and better manage a host of challenges, including:
Trade lifecycle changes – Seamless access to data allows firms to better respond to changes in settlement cycles that increase their responsibility to deliver data quickly and become more efficient in trade communication and trade lifecycle processes.
Asset verification – Complete and timely data can allow you to take advantage of trading opportunities, reduce risks, remain within trading thresholds, and guard against style drift to meet both enhanced regulatory stipulations and investor demands.
Client reporting – Combined with your firm's existing strategic communication efforts, the right data plan can impart trust and strengthen client relationships. Insights generated from a comprehensive approach to data management allow for more targeted outreach to client prospects and will help you satisfy existing clients that are looking for frequent, accurate, and detailed reports with information they actually want and need.
Getting Data Management Right
Now that we know what some of the key benefits are, what is the recipe for a robust data capability? There are four essential ingredients:
Collection
Normalization
Enrichment
Distribution
The first step, collecting the data, is a significant challenge given the sheer number of sources from which firms must gather information. Unfortunately, not all datasets are created equal, and the various internal and external data sources – market and reference data, research data, counterparty data, custodian bank data, etc. – each bring a fluid set of formats and protocols that must be standardized (and in some cases enriched) if a firm is going to be able to use it in a meaningful way.
Once collection, normalization, and enrichment have been achieved, you are in position to efficiently disseminate your data to populate regulatory filings, share with counterparties or clients, and potentially distribute via a social or mobile platform.
Automation: The Holy Grail of Data Management
To achieve the elements described above without dedicating inordinate resources to collating, processing, analyzing, and presenting the flood of relevant data in an easily digestible fashion, automation is the key. In an effort to keep costs under control, many companies attempt to handle data management duties with a proprietary assortment of outdated approaches, held together by the glue of 'tactical patches' (read: reactive, Band-Aid fixes) and 'manual interventions' (read: time intensive, human-powered efforts). These tactics typically result in a data management initiative that is more costly and error prone than what an integrated and automated approach can provide. It can't be emphasized enough that as more manual variables are entered into the data management equation, the more chances there are for error, negating the most vital components of any data management program: speed and accuracy.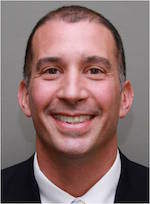 Rather than attempting to rely on a mix of manual interventions and software solutions that were never optimized for the current data landscape, consider leveraging an integrated data hub to maximize the automation of data collection wherever possible. Whether you pursue a proprietary solution custom-built for your organization or a ready-made solution from a technology provider, a highly-automated, centralized hub can connect a myriad of different counterparties, systems, and workflows. The results? Improved risk management, lowering costs associated with regulatory and client reporting, and greater flexibility and scalability across your organization.
Most importantly, perhaps, an automated approach to data management can help grow your business. Sophisticated data analytics will help firms identify targeted clients, determine the best products to sell to them, and ensure they service them the right way.
Highly automated data management can have a meaningful impact to a firm's long-term health by attracting and retaining clients with high-quality reporting, as well as mitigating reputational and regulatory risk with transparent, comprehensive, and easily auditable datasets.
The Data Upshot
In the competitive and evolving investment management industry, firms' success is increasingly dependent on high-quality data and efficient data governance, yet many firms are straining at the seams to process the flood of data and extract the valuable business analytics and insights needed to succeed. Re-thinking your approach to data management can present a major opportunity for differentiation. Accurate, timely, and comprehensive data enables more informed trading decisions, effective risk management, stronger client relationships, and more streamlined and comprehensive compliance efforts. While some may be slightly daunted by starting the process in the near term, letting go of patchwork systems and making the move toward automation and centralization will deliver major value in the form of growth and client satisfaction over the lifetime of your firm.
Featured image via Dollar Stock Photo