Wall Street Rides FAR Expands to New Sectors, Geographies
09.20.2021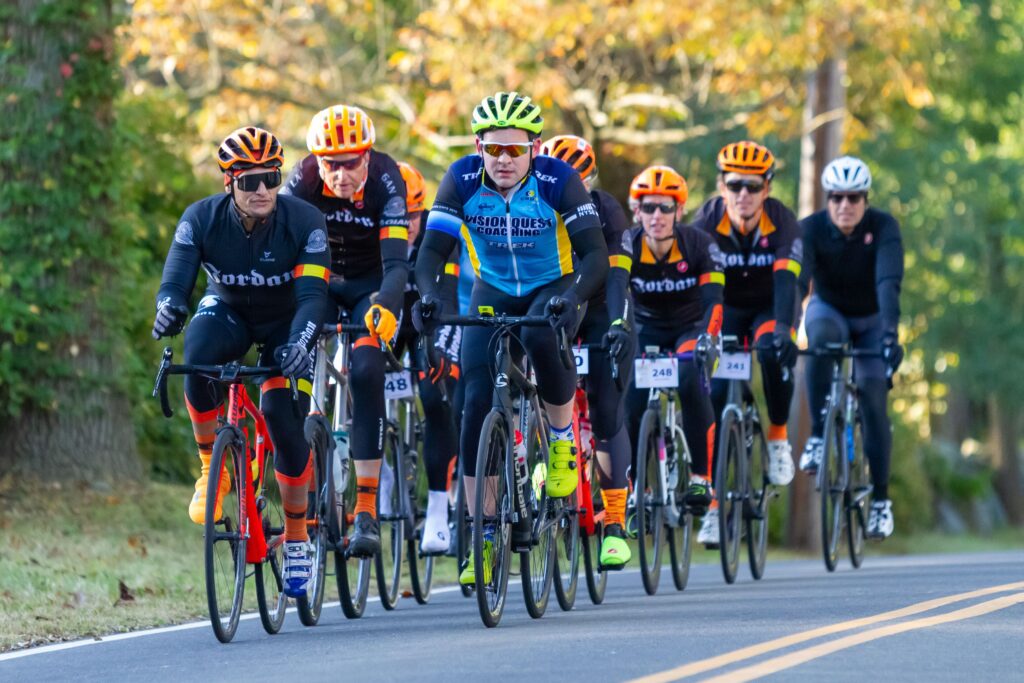 Amid Industry Evolution, Wall Street Rides FAR Expands to New Sectors and Geographies
By Sam Belden, Senior Account Executive, Forefront Communications 
Between new retail investors entering the space, the meteoric rise of digital assets and other important developments, adapting to serve more and different kinds of individuals and entities has been a defining trend on Wall Street in recent years. Wall Street Rides FAR (For Autism Research), the annual charity bike ride and trail walk benefitting the Autism Science Foundation (ASF), is no different.
Since its inception in 2015, the event, co-founded by industry veterans Bryan Harkins and Melissa Moo Harkins, has been a fixture at Saxon Woods Park in White Plains, New York, but the pandemic forced last year's event to pivot to a fully virtual format, with riders participating remotely from locations around the world. This year's Ride, set for October 2, will return to Saxon Woods, with a variety of scenic routes to include all skill levels – but it will maintain a virtual option in addition to satellite events in Baltimore and Toronto, allowing industry professionals from these cities to gather together and support autism research.
There are many reasons behind the event's widespread support throughout the industry – it has raised over $2 million for ASF since launch – but according to Marc Wyatt, Head of Global Trading at T. Rowe Price and a member of the Ride's board of directors, it all starts with the cause.
"Today, 1 in 54 children are diagnosed with autism spectrum disorder. As these parents and caregivers advocate to support their loved ones, their circle of family and friends – many of whom work in financial services – rally to provide support in a variety of ways," said Wyatt. "The Ride provides a great platform for this extended support group to get involved."
Expanding the Community
Wall Street Rides FAR began with a sponsor roster comprised heavily of major stock exchanges and market makers. Since then, it has expanded to include more and different kinds of firms, with new sponsor T. Rowe Price, which is hosting the Baltimore event on its campus, as a prime example.
"The industry is a labyrinth of interlocking relationships.  Given Bryan's background, it was natural for him to focus on his segment of the financial markets in the early days," said Wyatt. "As the Ride built momentum, it was easier to expand to the adjacent market participants. The relationships, partnerships and friendships that exist in our industry puts the 'network effect' on full display."
The past few months have seen the introduction of new sponsors from across the ecosystem – buy-side, sell-side, exchanges, ATS, crypto and more. The crypto community – a group that is more representative of Wall Street's shifting landscape than most – has made a particular impact, with firms like FTX, Gemini, Paxos, BlockFi, Grayscale, Talos, CrossTower and Fireblocks, most of which are participating for the first time, all on the roster. In fact, ASF recently announced that it will now accept several well-known cryptocurrencies, including Bitcoin, Ethereum and Dogecoin.
"The sense of community at Wall Street Rides FAR is incredibly strong and deep – it brings people together," said Brad Vopni, Head of Digital Assets at Hudson River Trading and board member for the Ride. "The event has been successful in attracting people across the financial services ecosystem to participate, and the fact we have returning and new sponsors speaks to how folks have developed a meaningful attachment to this great event. Given the similar sense of community within the crypto-verse, it's both heartwarming and unsurprising that the digital asset community has gotten so involved."
Other first-time participants include major banks (Morgan Stanley, Citi, UBS, Bank of America Merrill Lynch), trading venues (TP ICAP, Trumid), vendors (Eventus, MayStreet, Hybrid Financial) and buy-side firms (T. Rowe Price, Seven Eight Capital, Parametric), a testament to the Ride's wide reach and growing industry footprint.
Word of the Ride has spread not just within the industry, but across borders. Canada-based first-time sponsors Wildeboer Dellelce and Miller Thomson, both prominent law firms that deal with a variety of industry issues, will support the satellite event in Toronto, as will exchange operator NEO Group, whose President & CEO Jos Schmitt sits on the Ride's board.
"The Ride has been building a great reputation, driven by its low cost-to-funds-raised ratio and transparency about how the Autism Science Foundation is putting the funds raised to work," said Schmitt. "Between importance of the cause, the challenges that many charities have faced in raising funds amid the pandemic and the realization that our industry is doing well and needs to step up, there are a number of strong driving forces that have encouraged people and firms to get involved."
A Great Cause
As much as the community aspect of the Ride has fueled this momentum, it all starts with a desire to give back. Autism is a near universal cause – with an increasing number of children being identified with autism spectrum disorder (ASD), according to the latest data from the CDC, just about everyone in the industry knows someone who is affected.
"Autism research and helping families with special needs children is personal to me," said Wyatt, who has a son with ASD. "As any parent will attest, you are only as happy as your unhappiest child. My family has been fortunate to have found great people and institutions to aid our son and his siblings in our journey."
"I have close friends who have been living the experience of raising an autistic child," said Schmitt. "Special education and care allowed them to achieve very encouraging results now that he is a young adult, but it put a lot of stress on the family and they often felt lost by the lack of there being any real answers available."
Numerous other participants have cited personal connections as their main reason for riding. The chance to make an impact and the opportunity to connect with industry colleagues and the wider autism community are both powerful draws.
ASF, which primarily provides funding to scientists and organizations conducting autism research, has greatly benefitted from the support. In addition to providing its yearly fellowships and grants, the nonprofit organization quickly adapted as the pandemic took hold, helping affected families and researchers access resources and feel a sense of community.
"We are incredibly grateful to everyone involved in Wall Street Rides FAR, which has done so much to raise awareness and funds for autism research both within and outside the financial services industry," said Alison Singer, Co-Founder and President of ASF. "It has been gratifying to watch the Ride grow and evolve as more people understand the importance of evidence-based autism research and how it makes a true difference in so many lives."
For individual participants, their personal connections to autism might spur them to get involved. At the corporate level, the motivation stems from an overall commitment to improve the lives of others, whether through providing useful products and services or by giving back to the community. This desire is a common thread among industry firms – it transcends the day-to-day competition that often defines the capital markets in the service of something greater.
T. Rowe Price is one firm that exemplifies this commitment through its matching-gift program, paid volunteer time off and strong presence in the community. For NEO, Wall Street Rides FAR is a great fit for its mission.
"We are a stock exchange with a unique set of values focusing, in all we do, on what is right for investors, capital-raisers and our economy overall," said Schmitt. "This benefits employment and our overall society. Supporting Wall Street Rides FAR, and other great causes for that matter, is a natural extension of what we do and what we stand for."