WallachBeth Evolves by Putting Clients First
09.21.2021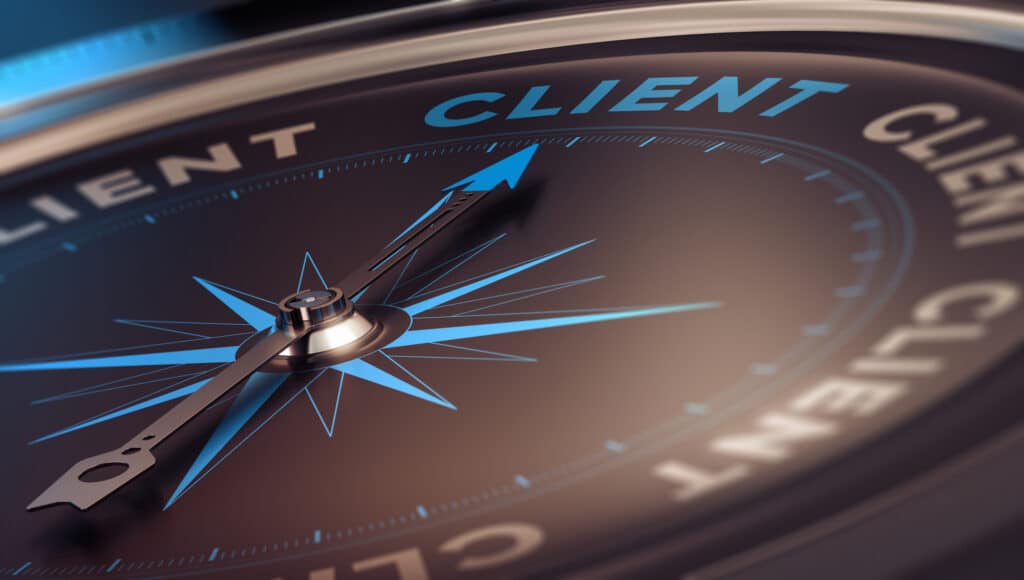 A newly formed institutional broker doesn't just open its doors and see trades roll in from big investment managers. Such a firm can only grow by earning the trust of the industry, one trade and interaction at a time.
Take WallachBeth Capital, the agency execution firm that started 13 years ago as the brainchild of Wall Street veterans Michael Wallach and David Beth. From day one through the present, the firm's approach has been to build long-term client relationships by taking the time to understand what their goals and motivations are.
WallachBeth CEO Michael Wallach said that the firm is committed to, and equipped to, deliver an execution platform and service offering that is highly customized for each of its clients. Which is no easy feat given the firm trades on behalf of an expansive buy-side roster of insurance companies, both large and emerging asset managers, RIAs and institutions, as well as banks, market makers and hedge funds.
"People remember the things you did with them to get them off the ground, the work you put in to understand their trading or operational set-up, the time you spend educating them about new product structures," Wallach told Traders Magazine. When it comes to bending over backward for clients, "on a patience scale of one to ten, we're probably around seven or eight, where most firms don't want to push the level past four or five," Wallach said.
Wallach and Alan Roldan, the firm's Managing Director of Institutional Cross Asset Solutions, both emphasized WallachBeth's agency brokerage model as another competitive advantage in winning, and keeping, the trust of investment managers.
"We purposely don't have a proprietary trading book or a suite of internal financial products to sell, which means we don't have our own vested interests that we have to manage versus that of our clients'," Roldan said. "This allows us the freedom to focus solely on best execution and aggregating liquidity, while preserving our clients' full anonymity to the market. We're empowered with unbiased, fully agnostic points of view where our interests are always aligned with our clients'."
The evolution of WallachBeth's execution and service offering has been driven by client need and changes within the industry. The firm continues to excel at ETF and options trading, it's original core businesses, but has expanded its focus to include equities, Delta One products, equity and option electronic trading, capital markets and private investments. The service offering still includes the high-touch trading the firm has always been known for, but has broadened to also include outsourced trading, market intelligence, and execution and portfolio consulting services through its Strategist Consulting (SCOUT) group.
One example of how WallachBeth has listened to what clients are asking for and developed an individually tailored solution is the growth of its hybrid low-touch / high-touch equity trading platform over the last several years. "As low touch execution became commoditized, you had to either change your model or bring more value to the client in ways other than just execution," Wallach said.
The hybrid offering retains the value of relationship-based high-touch trading for large or difficult to trade orders, with a cutting-edge low-touch trading suite where WallachBeth customizes algorithms for not just the client, but the individual user.
"There are no two algo clients at WallachBeth that have the same out-of-the-box configuration," Roldan said. "Every single electronic trading client here has their own separate configuration, based on the execution metrics they care about and the specific liquidity profile of what and how they trade."
"We truly see our clients as partners, not counterparties, so we're always pushing the boundaries of solutions we're able to provide beyond trade execution," Roldan noted. "From expanding access to international markets, to providing customized operational workflow enhancements, to being our clients' eyes and ears on what's going on in the institutional landscape, WallachBeth intentionally evolves to anticipate needs and stay ahead of the curve."
As their offerings expanded, so did WallachBeth. They now have a diverse staff of over 50 traders, strategists and operational specialists that cover their hundreds of institutional clients globally. The firm has offices in both Jersey City, New Jersey, and Boca Raton, Florida as well as a strategic overseas partnership in London. In terms of volume, they are widely regarded as one of the largest agency trading firms in the country.
As investment managers are pressured to streamline operations, reduce costs and gain scale, WallachBeth focuses on meeting those needs, one client at a time. "For the size firm we are, we have more processes and procedures in place that meet each of our client's very specific needs than most larger firms." Wallach explained to Traders Mag. "We are willing to do things that other firms aren't willing to do, whether it's clearing a certain way, offering short settlements, clearing listed options to places other people won't because of costs involved."
"We sometimes spend years, I'm not kidding, years, working with firms before they actually become clients," Wallach said. "We're not a large bulge-bracket bank by design. And we aren't trying to be. We know what value we deliver, the unparalleled service we provide, and the time we spend with each client. This is what differentiates us – the strength of our relationships."
When asked about the future, Roldan brought it back to the firm's core ethos. "What's next for WallachBeth? Well, just ask our clients," he said.