This Week: Beer Events in Chicago and NYC
06.18.2012
Summertime–and the brewin' is easy: indulge in the warm weather and the first official day of summer (this Thursday!) with some of your local's beer specials. On tap are Goose Island in Chicago and Founders Brewery in Manhattan.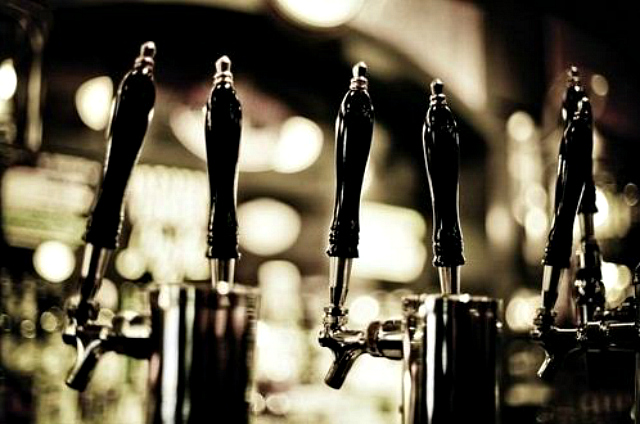 CHICAGO
1. Tue, 6/19: Lions, Tigers and Beers, Oh My! at Northdown Cafe and Taproom. Help some wildcats while easing out of a long day at work: Northdown is sponsoring a benefit raising funds for no-kill shelter The Wildcat Sanctuary in Minnesota. With over 14 rare beers on tap from Mikkelen, 3 Floyds, and Surly, it should be easy enough to help meet the fundraiser's $5,000 goal. There'll even be raffles, just in case you want to donate a little more. 3244 North Lincoln Ave. Runs from 11 a.m. to 2 a.m.
2. Wed, 6/20: Goose Island Tap Takeover at Sheffield's. The Chicago brewery/giant comes to Sheffield's to take over its taps for the night–no small feat, considering the massive range of brews carried by this local hangout. 11 brews are to be featured, including favorites such as Goose Island's Imperial IPA and Bourbon County Brand Coffee Stout (you read that right). We've been told to try the armadillo eggs and smothered nachos while imbibing, and if you haven't already, you should too. 3258 North Sheffield Ave. Runs from 8:00 p.m. to 10:00 p.m.
3. Thu, 6/21: Hatter Day Ball: Art Beer Music at Martyrs'. Celebrate the first official day of summer with some art, burlesque, and of course, a beer in hand. New Holland Brewing (out of Holland, Michigan) comes to Martyrs along with local artists Kyle Bice, Melissa Modlinski, Darick Maasen, and Tim Shumate. And did we mention a burlesque show? Burlesque show, anyone? 3855 N. Lincoln Ave. Begins at 7:30 p.m.
NEW YORK
1. Tue, 6/19: Founders Brewing Dinner at Brickyard Gastropub. This Hell's Kitchen/Midtown West gastropub is showcasing its locally-sourced menu with special pairings from Grand Rapids, MI-based Founders Brewing. With a total of four courses–Parmesan shoestring fries, anyone? How about a lamb chop?–combined with a craft brew from Founders, the $55 ticket price is all but a steal. 785 9th Ave btw 52nd/53rd. From 7:00 p.m. – 9:00 p.m.
2. Tue, 6/19: Pennsylvania Brewery Night at Rattle N' Hum. Pennsylvania's about more than its bucolic countrysides, old steel towns, and occasional college football coach scandals: it's got some good beers too! Murray Hill craft beer stalwart Rattle N' Hum is featuring some favorites from the Keystone State, including Victory Brewing from Downingtown, PA; Weyerbacher Brewing from Easton, PA; Tröegs Brewing from capital city Harrisburg, and Stoudt's Brewing of Adamstown, PA. 14 E. 33rd St. Runs from 4 p.m. to 10 p.m.
3. Sat, 6/23: Great Gatsby 5-Course Dinner Pairing at Manchester Pub. The 1920s seem to be a huge trend lately in New York: last weekend saw the Jazz Age 1920s Lawn Party on Governor's Island, and this weekend brings us Manchester Pub's special dinner paired with San Francisco-based brewery Speakeasy Ales & Lagers. Five courses plus beer for $50? We've found the other killer deal of the week (throw in a day watching Euro Cup soccer at this pub, and you've got a winner). 920 Second Ave. Runs from 6:30 to 11:30 p.m.