Wine Festival in NYC: La Nuit en Rosé
06.09.2015
By Stephanie Oh, Markets Media Life Correspondent 
Get ready to return to the second round of La Nuit en Rosé later this month, when the long-awaited rosé wine festival La Nuit en Rosé (or "The Pink Night") returns to New York. This is the world's first festival exceptionally dedicated to tasting rosé wines and champagnes where people can experience more than 150 samples of rosé while enjoying a warm summer breeze on the skin.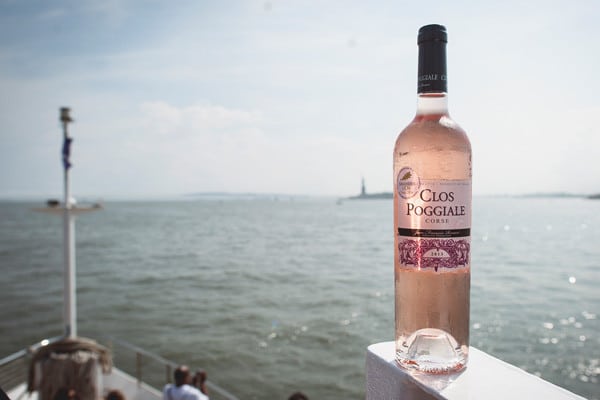 The inaugural event was a huge success last year, as it featured international wineries and culinary experiences for more than 2,300 diverse visitors over two days. La Nuit en Rosé will feature three back-to-back days of sipping pleasure this year. The festival will include a two-hour cruise with more than 150 samples of rosé wines, live performances by 3 DJs, lounge areas, photo booths, dancing, and various food tastings, including truffle pizza by Don Antonio Pizza, cheese by Artisanal, and some gourmet offerings by Humboldt & Jackson and Le Pif. Wine enthusiasts will enjoy some of the world's finest pink wines from Château Saint-Maur, Bordeaux Supérieur, Ferrari, Mulderbosch, and Gérard Bertrand. (For the extended list of participating wineries, go here.)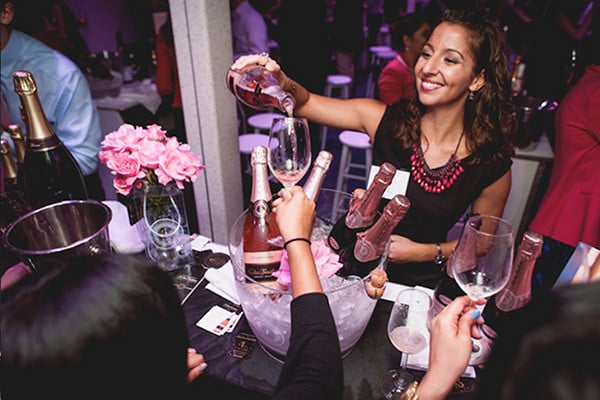 The feast begins on Thursday, June 25 with an exclusive VIP dinner starting from 6PM. The general admission follows up at 7PM, and the Hornblower Infinity Yacht will sail the Hudson River, presenting you with the best view of Manhattan. So if you are dreaming of an endless rosé consumption, there is still time to join the festival to celebrate a pink "way of life," as co-founder of La Nuit en Rosé, Pierrick Bouquet puts it.
Tickets range from $75-$250.
The cruise starts at 353 West Street, Pier 40, NY.
Jun 25, 6PM – Jun 27, 10PM.
Dress code: Summer Clothes with a Pink Detail!
For more information, visit nuitrose.com.
Photos via La Nuit en Rosé