Markets Media Group and GlobalTrading are pleased to present the 2020 Markets Choice: Women in Finance Asia Event.
This year's event was held virtually on Thursday, September 24.
Although we were disappointed to not be able to celebrate in person we are equally excited to be able to host a much wider audience. We are very proud to have such a remarkable list of nominations amid challenging market conditions, and we are grateful for the industry support that shows how important this initiative is for the financial community.
The WIFAA program recognizes the most talented and accomplished women in multiple categories across the business of finance. WIFAA nominees may come from buy-side and sell- side trading desks, institutional investors, wealth managers, securities exchanges, technology providers, corporate finance, venture capital firms, fintech start-ups — really any area within the financial sector.
Nominees are first put forth by readers of GlobalTrading Journal and MarketsMedia.com, and shortlists and winners are determined by the editorial staffs of the two platforms, in conjunction with the WIFAA Advisory Board. As with our six- year-old Markets Choice Awards franchise, our methodology in selecting nominees and then winners for WIFAA is simple yet thorough, and keeps the focus on the important opinions: those of market participants, not ours. Categories awarded in previous years have included Excellence in Leadership, Fixed Income Trader of the Year, Rising Star, Trailblazer, Disruptor of the Year, CEO of the Year, and Lifetime Achievement.
Watch the replay of our recent Women in Trading Webinar: Challenges, Opportunities and the Road Ahead (REPLAY)
Advisory Board members exclusive interview with GlobalTrading Journal: "Women in Finance Q&A"
GERALDINE BUCKINGHAM
KEYNOTE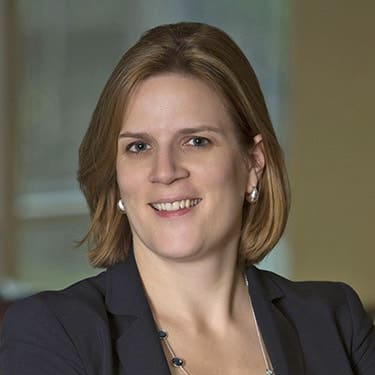 Geraldine Buckingham, Senior Managing Director, is BlackRock's Chair and Head of Asia Pacific and a member of the firm's Global Executive Committee. She is responsible for all business activities in the region, which includes Greater China, Japan, Australasia, Southeast Asia, India and Korea. Dr. Buckingham previously served as BlackRock's Global Head of Corporate Strategy. She was named to Fortune Magazine and Crain's New York Business' "40 Under 40" lists for 2017.
Prior to joining BlackRock in 2014, Dr. Buckingham was a partner with McKinsey & Company's financial services practice based in New York. She worked primarily with large global asset managers with additional experience in wealth management and private equity, as well as functional expertise in strategy and organization.
Dr. Buckingham received the Rhodes scholarship to study at Oxford University, where she earned a Master of Philosophy degree in Comparative Social Policy. She earned her Bachelor of Medicine and Bachelor of Surgery (MBBS) degrees from Monash University.

CONTACT
SPONSORSHIP OPPORTUNITIES AVAILABLE