MAY 3, 2019 | 11:30AM-2PM
HARBOUR VIEW ROOM | FOUR SEASONS HOTEL HONG KONG
Hear from our Advisory Board members in the exclusive interview with GlobalTrading Journal: "Women in Finance Q&A"
Markets Media and GlobalTrading are pleased to present Markets Choice Awards Asia: Women in Finance event, which will take place in Hong Kong on May 3, 2019 around the FIX Trading Summit Asia.
Markets Media Group has been hosting Women in Finance Awards in New York since 2015. This highly regarded event has quadrupled from about 100 attendees in 2015 to more than 400 last year. The market reception reflects the fact that women are an indomitable force in the financial sector, and their influence and stature will only expand in the future. We believe same holds in Asia. With your support we would like to recreate this industry event for the Asian market to recognize and promote the female talent in the region.
WIF program recognizes the most talented and accomplished women in multiple categories across the business of finance. WIF nominees may come from buy-side and sell- side trading desks, institutional investors, wealth managers, securities exchanges, technology providers, corporate finance, venture capital firms, start-ups — really any area within the financial sector.
Nominees will be first put forth by readers of GlobalTrading Journal and MarketsMedia.com, and shortlists and winners are determined by the editorial staffs of the two platforms, in conjunction with the WIF Advisory Board. As with our six- year-old Markets Choice Awards franchise, our methodology in selecting nominees and then winners for Women in Finance is simple yet thorough, and keeps the focus on the important opinions: those of market participants, not ours. Categories include Excellence in Leadership, Fixed Income Trader of the Year, Rising Star, Trailblazer, Disruptor of the Year, CEO of the Year, and Lifetime Achievement to name a few.
Held on May 3, 2019 at the Harbour View Room, Four Seasons Hotel Hong Kong, WIFAA recognizes and celebrates the best of the best among women in Asian financial markets.
Ms Azila Abdul Aziz, is Chief Executive Officer / Executive Director & Head of Listed Derivatives at Kenanga Futures Sdn Bhd, a Listed Derivatives Brokerage Company based in Kuala Lumpur, Malaysia. Azila has been with company for more than 18 years and from the year 2012, she serves as the CEO. An accomplished Executive equipped with leadership, management and entrepreneurship & intraprenuership capabilities. Azila currently leads the overall running of the Listed Derivatives Broking Company that includes both in-bound & out-bound businesses overseeing the entire Front Office Sales to Back Office Operations. She sits on the Board of Kenanga Futures Sdn Bhd as an Executive Director, an appointed member of Senior Management Team for the Group Executive Committee and a member of several other committees within the Kenanga Group. Prior to joining Kenanga Futures Sdn Bhd, Azila held the position of Institutional Sales at RHB Securities Sdn Bhd from 1996 - 2000. She was involved in sales role for both regional equities and futures markets with clientele base includes international institutions, banks, global hedge funds, domestic institutions, state funds and various asset management companies.
Azila holds a Bachelor's Degree (Hons) in Finance and a Diploma in Investment Analysis from Malaysia's MARA University of Technology (UiTM). In addition to her present role in the company, Azila has diverse industrial participation where she has been appointed for various roles: President of Malaysia Futures Brokers' Association (MFBA), Member on the FTSE Russell Bursa Malaysia Index Advisory Committee, Member of the Market Participants Committee (MPC), Principal Representative of the Continuing Professional Education (CPE) Advisory Group, Committee member of the task force for Professional Certificate Investment and Finance (PCIF) program developed by PNB Investment Institute Sdn Bhd (PNBI/I) and an Associate Member of Palm Oil Refiners' Association of Malaysia (PORAM).
Managing Director, Head of iShares, Asia Pacific
Susan Chan, Managing Director, is the Head of iShares and Index Investing Asia
Pacific. She is a member of the BlackRock Asia-Pacific Executive Committee and the
BlackRock Global Operating Committee. Ms. Chan joined BlackRock in July 2013 as
head of Asia Pacific iShares Capital Markets and Products.
Prior to joining BlackRock, she was a Managing Director at Deutsche Bank AG, Hong
Kong where she was Head of Equity Structuring, Strategic Equity Transactions and
DBx Asia Pacific. Before Deutsche Bank, she was Managing Director at Barclays
Capital Asia Limited where she held various positions in equity derivatives with the
most recent as Head of Equity and Funds Structured, Asia Pacific. She was also a
member of the Global EFS Executive Committee, the Asia Pacific Structuring
Executive Committee, Founder and Executive Sponsor for the Women's Internal
Network, Asia Pacific and a Board Member of Barclays Capital Hong Kong Limited.
Ms Chan is a graduate of Boston University, Boston, MA.
Ms. Carrie Cheung is currently Head of Electronic Trading, Equity Cash Asia Pacific, Global Markets, BNP Paribas. Carrie is leading the development of BNP Paribas algorithm, DMA and program trading business.
Carrie joined BNP Paribas in 2013 from J.P. Morgan where she was responsible for the sales and marketing of the prime DMA platform. Prior to that, she has worked at Bank of America Merrill Lynch Japan for 11 years. In her last capacity as Head of Electronic Trading, Carrie was instrumental in building out the equity trading platform and electronic business in the region.
Carrie comes with a diversify culture, worked in multiple locations in Asia, including Hong Kong, Singapore and Japan.
She is the first female and foreigner co-chair of FPL(FIX Protocol Limited) Japan, which is one of the leading industrial organization for finance, particular in electronic trading.
Carrie majored in computer science and holds a Bachelor's degree from Hong Kong Polytechnic University.
Kelly Clark is the Head Trader, Equity – Asia Pacific, of Fidelity International. She joined Fidelity
in 2018 and is based in Hong Kong.
Prior to joining Fidelity, she worked as Head of Asia Trading at Balyasny Asset Management in
Hong Kong, leading a team providing best execution for their Asia business, trading mostly
equity and equity derivatives. Kelly has also worked as a Prime Services at Credit Suisse, as
well as trading and analyst roles at Citadel Investment Group, Royal Bank of Scotland / ABN
Amro and Wachovia Capital Markets.
Kelly holds a Bachelor of Science and Business Administration for Finance with a minor in
Economics from the Ohio State University in Columbus, USA.
Managing Director, Citi Global Equities
Andrea Fletcher is a MD at Citi and is the Global Head of Client Strategy for Equities and Prime Finance. Prior to this role Andrea spent 14 years in Equity Research Sales starting in London with UBS before moving to Australia with HSBC.
Andrea has been based in London, Sydney and Hong Kong and with her global role works extensively with the US, Europe and across Asia.
Joel Hurewitz is Managing Director, Head of Sales & Global Head of Broker Dealer Strategy and Product Development for Instinet. He is responsible for sales of the group to buy and sell side clients across the Asia Pacific Region as well as the broker dealer strategy globally. Joel joined Instinet in 2008 to run broker dealer sales, but in the course of his 8 years with the firm has held a number of positions including Head of Product Strategy and Head of Electronic Trading.

With over 20 years equities experience in Asia, Mr. Hurewitz has been an active member, pioneer, and supporter of FIX Trading Community since the early days of electronic trading in Asia.

Prior to joining Instinet, Joel held roles within Deutsche Bank, HSBC, and CLSA where he built electronic businesses, products, and teams.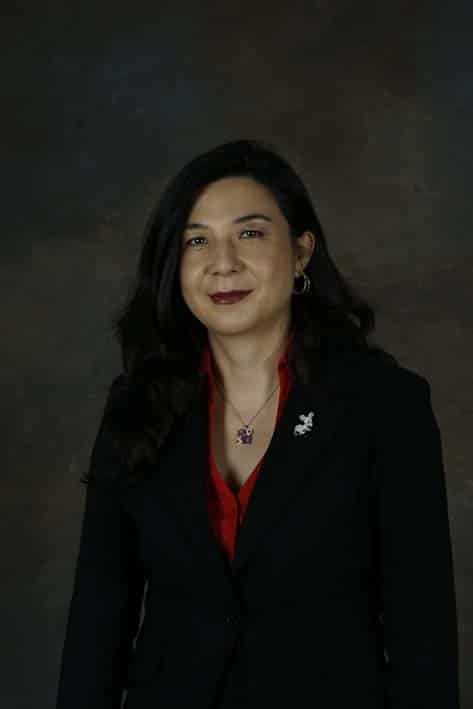 Jacqueline Loh PhD, leads the trading team at AIA Investment Management. In her previous role as Head of Trading- Asia at Schroders Management Investment Singapore, she was a proponent of the use of electronic trading across all asset classes to increase efficiency and transparency.
Her interests include derivatives, quantitative analytics of market trends, big data and artificial intelligence.
Jacqueline graduated with a BSc Immunology, London and MBA Finance from Cass Business School, London.
Co-Chair, Asia Pacific Exchanges and Regulatory Subcommittee, FIX Trading Community, and
Execution Services Sales Asia, Executive Director, Morgan Stanley
Execution Services Sales considers the product, strategies and content needed to effectively execute a trade. Jessica has a background in market structure for the region having moved to Hong Kong in 2011. She continues to track developments and publish content on the macro trading environment with regards to regulation, technology and explicit costs.
Through data analytics, the impact of such changes on the microstructure are researched to see where the character of liquidity is impacted. Where impact is observed, these findings are fed back into the Morgan Stanley service offering helping clients minimise implicit costs and maximise volume capture be it through the Sales Trading, Electronic or Programme Trading teams.
Jessica re-joined Morgan Stanley in November 2017 having originally worked in the London Compliance team from 2006-2009. Between those dates, Jessica ran the Deutsche Bank Market Structure team in Hong Kong. Jessica holds a MA in Law from Cambridge University.
Vivian Peng, Executive Director, J.P. Morgan Asset Management
Vivian Peng, specializes in systematic and quant driven trading on APAC equity trading desk at JP Morgan Asset Management. Vivian Peng joined the APAC equity trading desk at JP Morgan Asset Management in year 2016 and is responsible for automation and establish quant driven trading on JPM's Hong Kong desk. Vivian started her career working in Lehman's equity division in New York. Subsequently, she moved to Hong Kong and joined Barclays Asia where she spent five years to buildout their electronic trading business across APAC markets. She then joined JPM investment bank to work on their equities algorithmic product and electronic sales trading before moved into JPM Asset Management world. Vivian studied in Computer Science and Applied Mathematics and Statistics.
Head of Asia Electronic Trading, Cash Equities, Macquarie
Stuart is Head of Asia Electronic Trading at Macquarie, based in Hong Kong. He was previously Executive Director JP Morgan in Hong Kong and Head of European Electronic Trading at RBC in LONDON. He drove the internal discussions for THOR to Europe and oversaw the build, release and distribution to clients. In that role he spent significant time in the US and Canada advising clients on European execution. He is an "A" Director of FIX Protocol Limited and an Associate Editor for the Journal of Trading. Stuart served on the AFME Securities Committee for three years and was a founding Quorum 15 Board member in Australia (2011) as well as being a long term Q15 member in London (2008). Stuart holds an undergrad from Southampton University (UK), two Masters degrees, one from Durham University (UK) and one from the London School of Economics (UK), with majors in decision sciences, information technology, innovation and technology. He holds the ACE from MIT Sloan in Innovation and Technology Management and is studying part time at Stanford University (USA) on Advanced Technology in the Military and Nuclear Weapons.
Emma Quinn
Global Co-Head of Equity Trading
AllianceBernstein
Emma Quinn was appointed Global Co-Head of Equity Trading in October 2014. Previously, she was Head of Asia Pacific Trading from 2011. Before that she was Head of Asia Pacific Fixed Income and Australia Equities Trading from 2010, and Head of Trading for Australia and New Zealand from 2009. Quinn joined the firm in 2001 as a senior trader. Prior to joining AllianceBernstein she worked as an equity trader at AMP Henderson Global Investors. Quinn holds a BBus in finance and law from the University of Technology, Sydney. She was Co-Chair of the Asia Pacific Regional Committee and is currently a Director of FIX Trading Community.
Managing Director, Head of Trading, Asia-Pacific, State Street Global Advisors
David has over 19 years of experience in the industry, over a decade of which has been spent in the Asia-Pacific region. He worked for nearly 13 years on the sell side in various Equity Program and Electronic Trading functions, starting his career at Goldman Sachs in London before working for UBS in multiple locations including Tokyo and Hong Kong. After running Deutsche Bank's regional Asia PT business, David moved to Fidelity Management & Research (HK) to set up their new trading desk, being responsible for Electronic Trading, TCA, market structure and platforms.
At the start of 2017 he joined SSGA as their new Head of Trading for the Asia-Pacific region, having oversight for Fixed Income, Equity, Currency and Derivatives execution. A member of the firm's Senior Leadership Team and SFC Responsible Officer, he is an active participant in a number of industry groups and advisory boards in the region, such as Asia Trader Forum and ASIFMA.
Educated in the UK, he holds a BEng in Mechanical Engineering from the University of Reading and an MSc in Automotive Design from Cranfield University, doing a Summer internship at Williams Formula One team as part of the latter. A keen long-distance runner, David sits on the HK Board of global literacy program WGI, and is a member of The Women's Foundation Male Allies Program.
Managing Director
Global Client Development
Hong Kong Exchanges and Clearing Ltd ("HKEX")
Mr. Kevin Rideout joined HKEX in April 2015 as Head of the Global Client
Development. He is principally responsible for the International and Mainland client
relationship management and marketing services.
Mr. Rideout joined HKEX from Citigroup Global Markets where he served 5 years as
Head of Wholesale Execution Services Asia. He was also Chief spokesman on the
implementation of Stock Connect program launched by HKEX. Prior to this he was
Global Head of Market Infrastructures based in London for 5 years where he led a
global team to harness commercial arrangements with stock exchanges, clearing
houses and depositories around the world. In addition he founded and led a new
business group for Citigroup in clearing HFT/Prop trading business.
Prior to joining Citi, Mr Rideout spent 10 years at Thomson Reuters. He held various
positions in Thomson Reuters, including Regional Manager Hong Kong, Regional
Director Japan and Korea, Managing Director Asia in Singapore and Managing
Director - Global Head of Relationship Management and Sales in London for the
Omgeo (DTCC) Division. Mr Rideout holds a Bsc (Hons) Environmental Chemistry
from the University of Hertfordshire UK.
Market Development Director, Buyside Trading, Asia
Ms. Ryan became part of Refinitiv in October 2018 focused on the growth of the exchange traded business across Asia Pacific. Formerly the Financial and Risk business of Thomson Reuters, Refinitiv is a new company built on a unique open platform, high performance products and best-in-class data.
Laura joined Thomson Reuters as the Sales Director of Buyside, Asia Pacific. She has over 15 years of experience in global financial technology supporting Asia's Asset Managers, Hedge Funds and Family Offices.  Laura was previously Head of APAC Sales at Eze Software Group & Tora Trading. Her career began at Cantor Fitzgerald/BGC Partners where she focused on FX interdealer brokerage and fixed income trading platforms. Laura holds a bachelor degree in Business Management from Bucknell University.