Women in Finance Q&A: Jessica Morrison, Virtu Financial
09.16.2020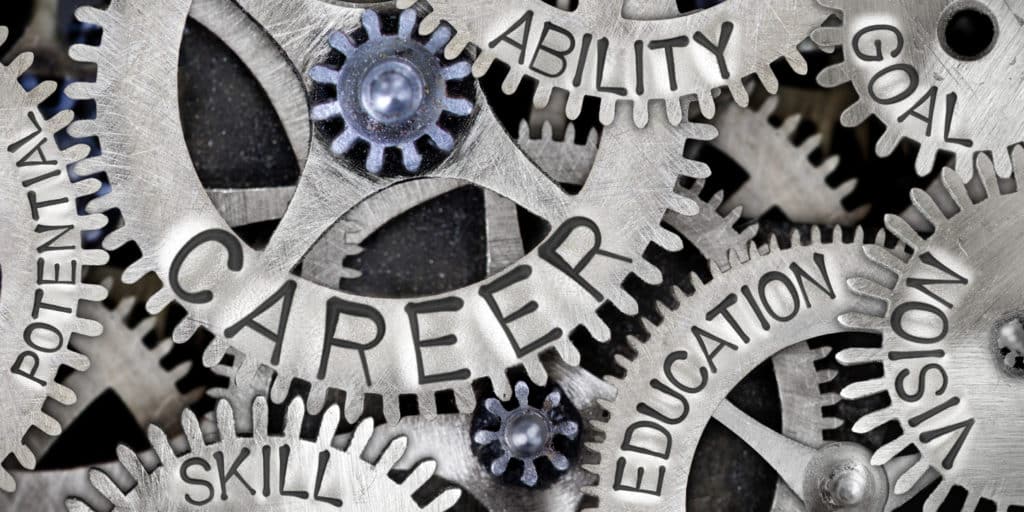 (This article first appeared in the Q3 issue of GlobalTrading.)
With Jessica Morrison, CEO and Head of Execution Services APAC, Virtu Financial
Briefly discuss the career path that led you into finance?
I never intended to get into finance; fine art and sculpture was the original plan. Becoming a single mum at 21 was the driving force behind going back to school first to take 'A levels' (UK) and subsequently securing a place to read Law at the University of Cambridge. Once there, I went to the standard 'magic circle' law firm recruitment drives, with the idea of getting a training contract in London. In 2002 there were few senior women in law; trainees worked 70+ hour weeks and slept in beds in the basement. When I raised that I needed to be home to care for my daughter, I was told that a career in top-tier law firm was not going to work, and I should try academia or teaching.
However, the careers office at Cambridge was excellent. When I asked them how I could earn money, they suggested banking to which I replied that being a cashier sounded dull, sitting behind a glass counter all day. That was about as much as I knew about finance. The careers office explained there was a bit more to it and helped arrange two days on a spot FX trading floor to see for myself. The first day was September 10, 2001 and I was asking "What's a bid? What's an offer?". Day two was September 11.
Horrific as the events were, the connection between the real world and the markets really hit me. The pace at which things change makes it one of the most dynamic industries. The markets are ultimately a reflection of collective psychology as much as statistics and probabilities. There is blind optimism, fear, panic and stubbornness — particularly where there is high retail participation.
My first job was in Equity Compliance at Morgan Stanley, and then I moved to Deutsche Bank in 2009. In 2011 I moved to Hong Kong to set up the market structure product within equity trading before returning to MS in 2017 as Head of Execution Services Sales, crystalizing the link between content and revenues.
In June this year, I started as CEO for Virtu Asia Pacific with primary responsibility for Virtu Execution Services. Although still early days, it is exciting to join a firm that puts data and technology at its core to create scale and efficiency. There is huge potential to perform meaningful analysis on microstructure and externalise it for the benefit of clients through the algo strategies and explicit content. I am excited to see what the future brings.
What has been your experience as a woman in an often a male-dominated field?
I don't know one senior female who has not been called emotional, sharp-elbowed or told they talk too much. I remember one heated discussion when a man told me – in a pretty emotional way — that I was getting emotional. My boss said "She's passionate, at least she cares. You could learn something from that." Men can both try to put you in a box but equally can be your best back-up.
A female spot FX dealer gave me some sound advice in the early days, saying something to this effect:
If you want to be known for your professional reputation rather than your love life, be sensible about the situations you put yourself in. Breakfast and lunch can be better for one-to-one meets, for evenings (where there will likely be alcohol and inhibitions are lowered), have group events. Similarly, the way you dress. While we should all have freedom of expression, think about the image you want to project. Are you in a nightclub or on a trading floor? Are you coming to the office to find a boyfriend or to work?
Who has been the most influential for you in your career?
Having a strong network of female friends in the industry, be it clients, competitors or colleagues, has been a great inspiration, support and comfort. We share experiences and challenges which friends outside the industry may not understand. This network is essential and has seen me through life's challenges.
To date all my managers have been male and I've been fortunate to work for men who have a strong interest in equal opportunities. I've noticed they all have daughters and they have made comments about wanting to create an environment where their daughters could thrive. Finding the right personalities to work for and with can make or break your role as much as your technical ability and work ethic.
Are there notable differences in being a woman in finance at the senior level compared with at the junior/middle level?
At entry level the statistics are now approximately equal between men and women. However, women seem to leave the industry before they reach management. So, as I started to attend management meetings in banks I would regularly be the only woman in the room.
To that end, there are more than 230 women at Virtu. This count is growing in terms of numbers and representation in senior management positions which span the firm's global footprint and business segments — Virtu's Board of Directors, through to product development and management, sales, strategic operations, support, infrastructure, networking and more.
What are the challenges/opportunities for women in finance in Asia?
As an expat, being far from home can be isolating. Having a strong network helps with this as others will be feeling similar issues. On the home front, Hong Kong has a great system of domestic care where child-carers live with you. I am not sure I would have been able to work the way I do if not for the two wonderful ladies who have lived with me and helped care for my two boys who are now seven and five.
How is Virtu in terms of supporting and encouraging women employees?
Ahead of this interview, we realised I may be the first female CEO of an agency broker in APAC – although the combination of the agency broker with one of the most successful liquidity providers globally is unique proposition in itself. This to me is a tangible show of their understanding that diversity makes for a strong business. In one of my early conversations with Virtu CEO Doug Cifu, he asked me what support I needed to reach my potential. That was also a first.
One of the more notable programmes that supports women and families, especially during this time of COVID-19, is the childcare subsidy that Virtu provides to all staff globally. Essentially the firm pays for employees' childcare, and as a working mother I've found this benefit to be extremely helpful and reflects the character of our firm. The Virtu maternity policy in the US is four months' paid leave, longer than many companies in our industry. We also have a partnership with Milk Stork, a service that helps nursing mothers with milk delivery when they are not with their young ones.
From a recruitment standpoint, the firm has put together a Women's 'Winternship' which is becoming a great driver of female talent to the firm. We've also launched a Diversity and Inclusion committee to help attract and retain a more diverse workforce. I'm excited to see the initiatives ahead.
How do you strike a work/life balance?
Tough one. It is a demanding industry and I think mothers have a natural tendency to worry that they are not doing a good enough job with their children. I do also believe the example you set for your children as someone who gets up and works day in and day out is very valuable particularly as they get older and have their own life goals to achieve. Show them that anything is possible.
Of course, not everyone has children, and being disciplined in your routine is key to making sure you fit everything in. Making time for down time, regular exercise and some plain old fun is so important for everyone. Work-life balance is not just for parents. I would encourage everyone to take their mental health as seriously as they do their physical health and try to manage stress appropriately.
What is your advice for young women just starting out in finance?
Be open-minded to new opportunities that arise; don't have too rigid a career plan as you could cut yourself off from something you never expected. Be confident in your views, because you are well-researched and open-minded. Seek out constructive criticism to find areas of personal growth, and don't take feedback personally.
Two excellent TED talks: Brene Brown's The Power of Vulnerability to motivate you to be brave enough to get in the ring; and Caroline Casey's Looking Past Limits, a hugely inspirational story of a girl whose parents decided not to tell their daughter she was legally blind so as not to limit her.
What is the future of women in finance?
The statistics at the top are still hugely skewed towards men. It's a tricky topic, as having a senior career in finance comes with buckets of hard work and a sacrifice of the time you could spend on other things like caring for small children. Personally, I would love to see talented women retained in any capacity when they have such life choices to make (maybe part-time or a different role) as coming back after a long break seems very hard despite the efforts made in re-entry programmes.
Hopefully with modern technology and the new work-from-home environment, more women will stay in the industry. We shall see!