Xetra ESG ETFs Have Record Growth in Trading Turnover
07.16.2021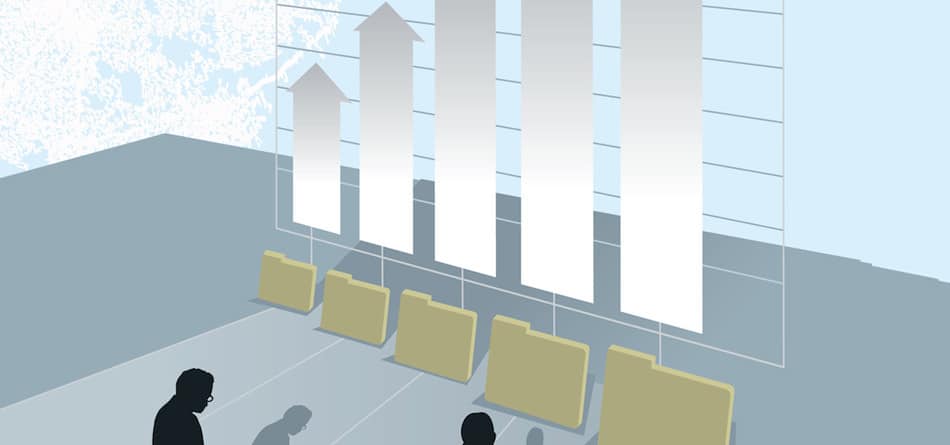 Monthly trading volumes of ESG ETFs on Xetra reach €2.7 billion

With more than 350 products, Xetra offers the largest selection of listed ESG ETFs in Europe
Information offering based on the Sustainable Financial Disclosure Regulation (SFDR) supports investors in their ESG investment decisions
The sustainability boom in the European ETF market continues to gain momentum: with €2.7 billion in trading turnover per month, ESG ETFs now account for more than 16 per cent of total ETF trading turnover on Xetra. In the first half of last year, monthly turnover still averaged around €780 million. ESG ETFs thus recorded growth of 251 per cent year-on-year in the first half of 2021. This makes Xetra the leading exchange in Europe for ESG ETFs as well.
"For many investors, ESG ETFs are the way to go if they want to invest sustainably," says Stephan Kraus, Head of the ETF & ETP segment at Deutsche Börse. "Since 2019, ESG ETFs have been achieving triple-digit growth rates. A large proportion of the new ETFs currently offered on Xetra focus on sustainability."
ETF issuers in Europe are increasingly expanding their product range to include ESG ETFs. Currently, 24 ETF issuers offer sustainable products on Xetra, compared to twelve at the end of 2018. Among the 112 new ETFs on Xetra this year, 70 are ESG ETFs. A total of 1,669 ETFs are currently available to investors on Xetra, 357 of which are ESG ETFs.
Assets under management for ESG ETFs listed on Xetra amounted to €137 billion at the end of June. This corresponds to an increase of 221 per cent compared to the same period last year. The assets under management of the entire ETF segment on Xetra increased by 42 per cent in the same period.
An evaluation of the ESG products shows that investors are not at a disadvantage compared to all ETFs in the segment in terms of ongoing charges. At 0.27 per cent, the annual costs are on average even lower than those of the overall segment at 0.30 per cent.
New SFDR regulation creates transparency
ESG ETFs are also being boosted by the Sustainable Finance Disclosure Regulation (SFDR), which came into force across the EU this year. "The new standards for the classification of ESG products increase transparency for investors to make an informed investment decision. It requires issuers to disclose sustainability risks and provide detailed information on sustainability characteristics," explains Kraus. "We expect the demand for ESG ETFs to continue to grow in the coming years, both among institutional and private investors. Therefore, as the European market leader, we want to offer easy access to our continuously growing range of sustainable ETFs."
For this purpose, Deutsche Börse has compiled all SFDR-compliant ESG ETFs at https://www.boerse-frankfurt.de/sustainabilities/etfs with further product information and current trading data. Sustainability-oriented investors can thus identify all the ETFs relevant to them at a glance and use them as a basis for their investment decisions. Based on the respective SFDR classification, investors can also see whether the ETF is a product that promotes environmental and social characteristics (Article 8) or one that targets sustainable investments (Article 9).
ESG ETF tied for trading volume
With an average daily turnover of €27 million this year, the iShares Global Clean Energy UCITS ETF (IE00B1XNHC34) was the first ESG ETF among the top 10 of all ETFs traded on Xetra. In the first quarter, the product was even the most traded ETF – ahead of the traditional blue-chip ETFs. By the end of June, it ranked second among the most-traded ETFs, just behind an ETF on the DAX index.
Source: Deutsche Börse